Virginia Falls to Old Dominion in Home Opener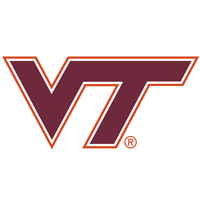 Next Game:
at Virginia Tech
3/13/2015 | 12:00 PM
March 11, 2015
| Twitter: @UVaBaseball | Coach O'Connor Twitter | Facebook | Instagram
CHARLOTTESVILLE, Va. – The Virginia baseball team suffered a 14-5 setback to Old Dominion Wednesday evening in the Cavaliers' home opener at Davenport Field. Matt Thaiss (So., Jackson, N.J.) homered and doubled in the losing effort for Virginia (12-2).
Eight of the ODU starters recorded hits, as the Monarchs (7-5) won their fifth straight game. Matt Cogen led ODU with three hits and four RBI as the Monarchs posted 14 runs and 17 hits – both highs against the Cavaliers this year. UVa finished with 10 hits.
Virginia went with a staff day on the mound, using seven pitchers. In his first college start, freshman Derek Casey (Mechanicsville, Va.) worked two innings, giving up two runs (one earned), one hit and two walks while fanning a pair; he took the loss and fell to 0-1 on the year. Control problems plagued UVa pitchers throughout the evening, as the Cavaliers walked eight batters and hit two more.
The second of five ODU pitchers, Victor Diaz (3-1) earned the win with 2 1/3 innings of relief. ODU starter Nate Matheson pitched 3 2/3 innings, allowing one run, five hits and one walk while striking out two.
Old Dominion took a 2-0 lead in the second inning. After back-to-back, one-out walks, Casey uncorked a wild pitch to move the runners to second and third. Mike Perez hit a sacrifice fly to left field and the relay throw to third was errant, allowing Connor Myers to come home.
UVa got a run back in its half of the second. Thaiss led off with a ground-rule double and scored one out later on a Thomas Woodruff (Sr., Clifton, Va.) single to left.
ODU scored twice more in the third inning. With one out. P.J. Higgins doubled to left-center, and he scored on a Taylor Ostrich single to center. After Josh Eldridge singled, Nick Walker doubled to left-center to give the Monarchs a 4-1 advantage.
The Cavaliers cut the lead to 4-3 in the fifth inning when Thaiss launched a mammoth two-run home run to right field. It was his sixth home run of the year, tying him with several others for the NCAA lead this season.
ODU blew the game open by sending 10 batters to the plate in a six-run seventh inning, highlighted by two-run singles from Nick Lustrino and Matt Cogen. The Monarchs tacked on a pair of runs in the eighth on a two-out, two-run single from Connor Myers.
Virginia scored in the eighth on a solo home run from Kenny Towns (Sr., Burke, Va.), his first homer of the year. The Cavaliers tacked on a run in the ninth on a Daniel Pinero (So., Toronto, Ontario) RBI single.
For the fifth straight weekend, Virginia heads out on the road as it returns to ACC action this weekend against Virginia Tech. The Cavaliers and Hokies will play at 5:30 p.m. Friday, 2 p.m. Saturday and 1 p.m. Sunday at English Field in Blacksburg.