Virginia Tech Takes Game 1 Over Virginia, 2-1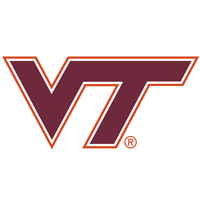 Next Game:
at Virginia Tech
3/14/2015 | 2:30 PM
March 13, 2015
| Twitter: @UVaBaseball | Coach O'Connor Twitter | Facebook | Instagram
CHARLOTTESVILLE, Va. – Virginia Tech walked off with a 2-1 win over the Virginia baseball team Friday afternoon in the opener of a three-game ACC series at English Field. Brendon Hayden walked with the bases loaded in the bottom of the ninth inning to force in the game-winning run.
Virginia (12-3, 2-2 ACC) finished with four hits as Virginia Tech starter Sean Keselica (3-1) dominated in a complete-game effort. He allowed one unearned run, four hits and a walk with four strikeouts.
The Hokies (8-9, 2-2) finished with only five hits as Virginia starter Nathan Kirby (Jr., Midlothian, Va.) pitched 7 1/3 innings, allowing a run, five hits and four walks while striking out six. Jack Roberts (So., Richmond, Va.) took the loss and fell to 1-1 on the year after allowing an unearned run in the ninth inning.
Virginia took advantage of a two-error to score a run in the opening inning. Pavin Smith (Fr., Jupiter, Fla.) reached on a throwing error by shortstop Saige Jenco. After Kenny Towns (Sr., Burke, Va.) walked, Matt Thaiss (So., Jackson, N.J.) bounced a single up the middle to bring Smith around to score.
Virginia Tech countered in its half of the first. Jenco hit a first-pitch single to leadoff and then scored with two outs on a single to right-center by Hayden.
The Hokies stranded 10 runners on base leading into the ninth inning before pushing across the winning run despite not recording a hit. Ricky Surum walked following a long leadoff at-bat and Jenco reached when his bunt was bobbled by Towns for an error. After a sacrifice bunt, Erik Payne was intentionally walked to loaded the bases. Josh Sborz (Jr., McLean, Va.) entered to face Hayden, who walked on four pitches to force in the deciding run.
The series continues at 2 p.m. Saturday and wraps up with a 1 p.m. Sunday game. WINA 1070-AM will have the radio broadcast of the Saturday and Sunday games. Live audio will be available online at VirginiaSports.com for each game of the series as part of the Cavaliers Live subscription package. Live statistics also will be available all weekend. The audio and live stats also can be accessed through the Virginia Sports app, which is available through iTunes.
The weekend series is part of the Commonwealth Clash between Virginia and Virginia Tech. UVa currently holds a 7.5-5.5 lead in the Commonwealth Clash; the winning school in the series receives one point.
The Commonwealth Clash presented by Virginia529 is a head-to-head, points-based competition between the athletic teams at University of Virginia and Virginia Tech. The Commonwealth Clash encourages a friendly, statewide rivalry between the two schools across all school-sponsored sports with 21 individual event points on the line. Fans are also encouraged to support their team through a fan-based point. The school that accumulates 11.5 points or more will be crowned the winner and take home the Virginia529 Commonwealth Clash trophy. Visit www.TheCommonwealthClash.com for more information and updated standings.