No. 7 Virginia Blanks Towson, 8-0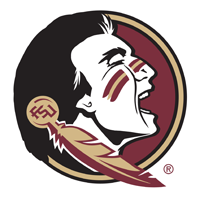 Next Game:
Florida State
3/20/2015 | 5:00 PM
March 17, 2015
Twitter: @UVaBaseball | Coach O'Connor Twitter | Facebook | Instagram
CHARLOTTESVILLE, Va. – The No. 7 Virginia baseball team picked up its first shutout of the season, 8-0, Tuesday evening against Towson on a beautiful afternoon at Davenport Field. Four Virginia pitchers combined to scatter seven hits, while Kenny Towns (Sr., Burke, Va.) went 4-for-4 with three doubles as the Cavaliers (13-5) racked up a dozen hits.
Every Virginia position starter reached base safely at least once, while eight recorded at least one hit. Ernie Clement (Fr., Rochester, N.Y.) added a pair of hits and had a great diving catch in center field that he turned into a double play in the fifth inning. UVa played error-free baseball in the victory.
UVa starter Alec Bettinger (So., Woodbridge, Va.) worked five innings and allowed five hits and no walks in earning the win to improve to 2-0 on the year. Jack Roberts (So., Richmond, Va.) tossed a pair of innings before David Rosenberger (Jr., Bethlehem, Pa.) and Josh Sborz (Jr., McLean, Va.) each pitched an inning to close out the win.
Towson starter Lee Lawler (0-3) allowed three runs (two earned) over 4 1/3 innings in taking the loss for the Tigers (2-14).
After two scoreless innings, Virginia scored off a Towson error with two outs in the third when shortstop Peter Bowles threw away a Matt Thaiss (So., Jackson, N.J.) grounder, allowing Towns to score from second.
UVa scored a pair of runs in the fifth inning. Pinero legged out a leadoff double and one out later Towns hit his second double, plating Pinero. Thaiss followed with an RBI single to right-center to knock Lawler from the game.
The Cavaliers doubled their lead with a three-run sixth inning. Pavin Smith (Fr., Jupiter, Fla.) knocked in Justin Novak (Fr., Tokyo, Japan) with a single. With one out and runners on first and second, UVa attempted a double steal, and Daniel Pinero (So., Toronto, Ontario) came home when catcher Brady Policelli's throw to third base sailed into left field. Towns then hit a sacrifice fly to center to bring Smith home and push the lead to 6-0.
UVa tacked on two runs in the eighth as Towns ripped his third double, a shot that bounced off the right-field wall, to score Adam Haseley (Fr., Windermere, Fla.), and Clement hit an RBI infield single.
Virginia played without head coach Brian O'Connor, who was serving the third game of his four-game suspension for bumping an umpire last Friday at Virginia Tech.
Virginia remains at home this weekend for a three-game series against No. 11 Florida State. The series consists of games at 5 p.m. Friday and 1 p.m. Saturday and Sunday.