No. 7 Louisville Breaks Late Tie, Earns 11-4 Win at No. 12 Virginia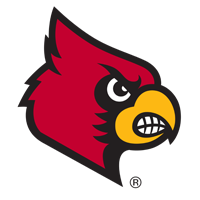 Next Game:
Louisville
4/6/2015 | 7:00 PM
April 5, 2015
Twitter: @UVaBaseball | Coach O'Connor Twitter | Facebook | Instagram
CHARLOTTESVILLE, Va. – The No. 12 Virginia baseball team fell 11-4 to No. 7 Louisville Sunday afternoon at Davenport Field. Zach Lucas's solo home run in the seventh inning broke a 4-4 deadlock as the Cardinals (24-7, 13-1 ACC) clinched the series win.
Virginia (19-11, 6-8) got a pair of hits from Christian Lowry (Fr., Chesapeake, Va.), while Kenny Towns (Sr., Burke, Va.) hit a three-run triple. UVa did itself no favors, as the defense committed a pair of costly errors that led to five unearned runs while the pitching staff issued eight walks.
UVa reliever Kevin Doherty (Jr., Laytonsville, Md.) took the loss after allowing three earned runs in 1 1/3 innings of relief. Doherty dropped to 1-1 on the year. Starter Connor Jones (So., Chesapeake, Va.) worked six innings, giving up four runs (two earned), nine hits and three walks while striking out five.
Louisville starter Brendan McKay (5-0) earned the win after working seven innings and giving up four earned runs, four hits and two walks with six strikeouts. Chris Ray led a 14-hit Cardinal attack by going 4-for-5 with a pair of doubles.
Louisville jumped out to a first-inning lead as Ray doubled off the left-field wall to bring Nick Solak home from second base. The Cardinals tacked on a pair of unearned runs in the third inning on a two-out, two-run bloop double by Sutton Whiting and added one more in the fifth on a two-out RBI single from Colby Fitch.
UVa got all four runs back in the sixth inning. After going hitless for 5 1/3 innings, the Cavaliers got a single from Lowry, who advanced to second on a wild pitch. Back-to-back two-out walks to Daniel Pinero (So., Toronto, Ontario) and Matt Thaiss (So., Jackson, N.J.) loaded the bases, and Towns lifted a deep fly to left-center which Solak could not locate in the sun and center fielder Mike White could not quite track down. It landed on the warning track for a bases-clearing triple. Pavin Smith (Fr., Jupiter, Fla.) then smacked a single to left to plate Towns and tie the game.
The Cardinals came right back to take the lead for good in the seventh inning on a one-out home run from Lucas. Louisville then sent 10 batters to the plate during a five-run eighth inning to break the game open. A UVa fielding error aided the cause, as just two of the runs were earned.
Louisville added a run in the ninth on a sacrifice fly from Blake Tiberi.
Virginia looks to avoid a series sweep at 7 p.m. Monday. The game will broadcast by ESPNU, while WINA 1070-AM will have the local radio broadcast. The audio broadcast also will be streamed on VirginiaSports.com.