Virginia Defeats Georgia Tech in ACC Opener, 11-0 in Seven Innings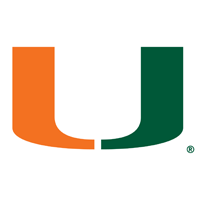 Next Game:
vs. Miami (Pool Play)
5/20/2015 | 3:00 PM
May 19, 2015
| Photos | Tournament Brackets | Game Notes
Twitter: @UVaBaseball | Coach O'Connor Twitter | Facebook | Instagram
DURHAM, N.C. – Behind a one-hit shutout from right-hander Josh Sborz (Jr., McLean, Va.), the Virginia baseball team blanked Georgia Tech, 11-0, Tuesday in the opening game of the 2015 ACC Baseball Championship at Durham Bulls Athletic Park in Durham, N.C. The game concluded after seven innings because of the tournament's 10-run mercy rule.
Winners of six straight games, the seventh-seeded Cavaliers (34-19) advance into the pool-play portion of the tournament. UVa will play No. 2 seed Miami at 3 p.m. Wednesday, No. 3 seed Notre Dame at 11 a.m. Friday and No. 6 seed NC State at 7 p.m. Saturday. The 10th-seeded Yellow Jackets (32-23) were eliminated from the tournament.
"Josh Sborz has been very, very unselfish," Virginia head coach Brian O'Connor. "It's amazing how, when you take that approach in this game, the game comes back and rewards you. We had a ton of confidence in him. It seems like every time that we've given this guy the ball in a big situation in his career, he's come through.
"Hopefully we can continue to play good baseball. Certainly our opponent tomorrow and then the opponents on Friday and Saturday are all high-quality teams. When you win the play-in game and get in this final pool, anybody can win it."
UVa recorded its first run-rule victory in the ACC tournament since a 13-1 win in seven innings over Wake Forest on May 25, 2011.
Sborz (3-2) was masterful in recording the first complete game and shutout of his career as well as the first complete game by a Cavalier pitcher this season. UVa recorded its first shutout of an ACC opponent this year.
Sborz retired the first 18 Georgia Tech batters before pinch hitter Ryan Peurifoy broke up the perfect-game bid with a double off the Blue Monster in left-center field to open the seventh inning. Sborz walked a pair of batters in the seventh before leaving the bases loaded to end the game. He also struck out a season-high eight batters.
Georgia Tech starter Jonathan King (4-5) took the loss after giving up seven earned runs and eight hits in three-plus innings.
Virginia scored in four of its six trips the plate while piling up 13 hits. Daniel Pinero (So., Toronto, Ontario) recorded a pair of hits, including a home run, while scoring three runs and driving in a career-high four runs. Adam Haseley (Fr., Windermere, Fla.) had two hits and scored four runs, while four other Cavaliers also posted a pair of hits. Pavin Smith (Fr., Jupiter, Fla.) homered as part of his two-hit day.
Virginia scored quickly in the first inning. Haseley singled to right on the game's first pitch, moved to second on a Pinero sacrifice and scored on a Matt Thaiss (So., Jackson, N.J.) single to center.
The Cavaliers sent eight batters to the plate in a four-run third inning. After Haseley and Pinero drew back-to-back walks to start the inning, Thaiss advanced the runners with a groundout. Kenny Towns (Sr., Burke, Va.) followed with a single to center to score both runners. Smith then launched a two-run blast into the right-field stands, his sixth home run of the season.
UVa added three runs in the fourth inning to up its lead to 8-0. Ernie Clement (Fr., Rochester, N.Y.) doubled on the first pitch of the inning and Haseley followed with a bunt single, which spelled the end of the day for King. Cole Pitts entered and after a wild pitch advanced Haseley to second, Pinero ripped a two-run single to right. Thaiss then doubled to right-center to bring Pinero home.
Virginia scored three more in the fifth, getting an RBI single from Clement before Pinero drilled a two-run homer over the Blue Monster in left field, his sixth long ball of the season.
Every game of the tournament through Saturday will air on the ACC's Regional Sports Networks (Comcast SportsNet Mid-Atlantic in the Charlottesville area). The games also will stream online on ESPN3. UVa's live radio broadcasts are available on VirginiaSports.com through a Cavaliers Live subscription, while WINA 1070-AM and WINA.com will have the live local radio broadcast for all postseason games. The ACC tournament games will air across select stations on the Virginia Sports Radio Network:
Charlottesville – WINA 1070 AM
Martinsville – WHEE 1370 AM
Staunton – WTON 94.3 FM