NC State Defeats Virginia, 10-2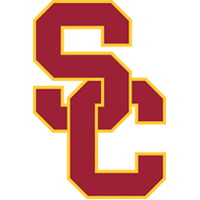 Next Game:
vs. USC
5/29/2015 | 6:00 PM
May 23, 2015
Twitter: @UVaBaseball | Coach O'Connor Twitter | Facebook | Instagram
DURHAM, N.C. – The Virginia baseball team lost to NC State, 10-2, Saturday evening in the final game of pool play at the ACC Baseball Championship at Durham Bulls Athletic Park in Durham, N.C. The No. 6 seed in the field, NC State (34-20) broke a 2-2 tie with an eight-run eighth inning to hand seventh-seeded Virginia (34-22) the defeat.
Virginia reliever Alec Bettinger (So., Woodbridge, Va.) took the loss and dropped to 4-5 on the year after allowing three earned runs in the eighth inning. UVa starting pitcher Adam Haseley (Fr., Windermere, Fla.) worked a career-long 4 2/3 innings, giving up two earned runs, three hits and two walks while striking out a batter. Haseley also recorded a pair of hits while going 2-for-5 at the plate.
NC State starter Ryan Williamson pitched seven strong innings to earn the win and up his record to 4-3. He allowed two earned runs, six hits and two walks while striking out six.
Virginia scored the game's first run in the opening. Haseley hit a leadoff double, moved to third on a Daniel Pinero (So., Toronto, Ontario) sacrifice bunt and scored on a groundout by Matt Thaiss (So., Jackson, N.J.).
NC State countered with a pair of runs in the second inning. Joe Dunand hit a leadoff single and moved to third on a Ryne Willard double off the Blue Monster in left field. Bubby Riley grounded to shortstop to bring Dunand home and Chance Shepard followed with a sac fly to center.
The Cavaliers tied the game in the sixth inning. With one out Pavin Smith (Fr., Jupiter, Fla.) tripled to right-center, and he scored when Robbie Coman (Jr., Lake Worth, Fla.) hit a sacrifice fly to right on the next pitch.
NC State took the lead for good with an eight-run outburst in the eighth inning. Andrew Knizner hit a tie-breaking two-run double off the Blue Monster and Riley later lined a grand slam over the right-center field wall for a 9-2 lead.
Virginia now will await its fate for an at-large berth in the NCAA tournament. The 16 host sites will be announced at approximately 8:30 p.m. Sunday, while the field of 64 will be unveiled at noon Monday on ESPNU.