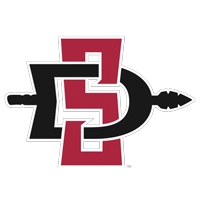 Next Game:
vs. San Diego State
5/30/2015 | 10:30 PM
May 29, 2015
Final Stats | Tournament Central | Photo Gallery
Twitter: @UVaBaseball | Coach O'Connor Twitter | Facebook | Instagram
LAKE ELSINORE, Calif. – The Virginia baseball team opened the NCAA Lake Elsinore Regional with a 6-1 win over USC Friday afternoon at Lake Elsinore Diamond in Lake Elsinore, Calif. The region's No. 3 seed, Virginia (35-22) advances to play at 10 p.m. ET on Saturday and faces No. 4 seed San Diego State, which bested top-seeded UC Santa Barbara, 4-3, Friday night. The No. 2 seed, USC (37-20) will play UCSB at 6 p.m. ET on Saturday in an elimination contest.
Virginia won its opening game in the NCAA tournament for the seventh straight season.
Virginia starting pitcher Connor Jones (So., Chesapeake, Va.) worked 7 2/3 innings, giving up an earned run, five hits and two walks while striking out four as he earned the win and improved to 6-2 on the year. It marked his sixth straight start of at least 7 2/3 innings. Josh Sborz (Jr., McLean, Va.) worked the final 1 1/3 innings to earn his 13th save.
"When you're in an NCAA Regional, you need your game-one starter to pitch deep into the game, and certainly Connor did that for us. He was fantastic," Virginia head coach Brian O'Connor said. "Ever since Nathan Kirby went down for us, Connor has moved into that Friday role and has been terrific."
USC starter Kyle Davis (3-3) took the loss after allowing six runs (three earned), seven hits and two walks over 8 2/3 innings. Davis took a no-hitter into the seventh inning.
Adam Haseley (Fr., Windermere, Fla.) and Joe McCarthy (Jr., Scranton, Pa.) each doubled and went 2-for-4 for Virginia, which finished with seven hits over its final three innings. Jeremy Martinez and Garrett Stubbs each had two hits for USC as they combined for all but one of the Trojans' hits.
The teams played to a scoreless stalemate through six innings before the Cavaliers broke through to take a lead they would not relinquish. Leadoff batter Matt Thaiss (So., Jackson, N.J.) reached on a fielding error by third baseman Blake Lacey, and Kenny Towns (Sr., Burke, Va.) followed with a ringing single to left field for the Cavaliers' first hit. Pavin Smith (Fr., Jupiter, Fla.) put down a great sacrifice bunt to third base, his first sacrifice of the season. Robbie Coman (Jr., Lake Worth, Fla.) then hit a grounder back to the mound that caromed off the glove of Davis and toward first base. As the Trojans got the 1-3-1 putout, Thaiss crossed the plate for the game's first run. Davis then fired a wild pitch, allowing Towns to slide in safely.
UVa tacked on a run in the eighth inning. Haseley hit a leadoff double to left field and moved to third on a Daniel Pinero (So., Toronto, Ontario) sacrifice bunt. With the infield drawn in, Thaiss hit a chopper that second baseman Dante Flores could not corral, with Haseley scoring.
The Trojans scored their lone run in the eighth as Stubbs drew a two-out walk, moved to second on a wild pitch and scored on a Martinez single to left. Sborz entered the game and battled back from 3-0 hole to strike out Timmy Robinson to end the inning. He retired the Trojans in order in the ninth to finish off the win.
Virginia put up three insurance runs in the ninth inning, all coming with two outs. With pinch runner Thomas Woodruff (Sr., Clifton, Va.) on third and McCarthy on second, Ernie Clement (Fr., Rochester, N.Y.) blooped a ball down the right-field line that dropped fair in between three USC defenders for a two-run double. Haseley then hit the first pitch from reliever Tyler Gilbert back up the middle for an RBI single.
The winner of the Lake Elsinore Regional will advance to play the champion of the Los Angeles Regional in an NCAA Super Regional June 5-7 or 6-8. The Los Angeles Regional consists of host UCLA, Ole Miss, Maryland and Cal State Bakersfield.
Broadcast Information All games in the regional will stream online on ESPN3. UVa's live radio broadcasts are available on VirginiaSports.com through a Cavaliers Live subscription. A link to live statistics also can be found on VirginiaSports.com.
WINA 1070-AM and WINA.com will have the live local radio broadcast for all postseason games. Each of the NCAA regional games will air across select stations on the Virginia Sports Radio Network:
Richmond – WRVA 1140 AM
Charlottesville – WINA 1070 AM
Martinsville – WMVA 1450 AM
Staunton – WTON 94.3 FM
2015 NCAA Lake Elsinore Regional Schedule (all times Eastern)
Friday, May 29
Game 1 – No. 3 Virginia 6, No. 2 USC 1
Game 2 – No. 4 San Diego State 4, No. 1 UC Santa Barbara 3
Saturday, May 30
Game 3 – Loser Game 1 vs. Loser Game 2, 6 p.m.
Game 4 – Winner Game 1 vs. Winner Game 2, 10 p.m.
Sunday, May 31
Game 5 – Winner Game 3 vs. Loser Game 4, 6 p.m.
Game 6 – Winner Game 5 vs. Winner Game 4, 10 p.m.
Monday, June 1
Game 7 – Winner Game 6 vs. Loser Game 6 (if necessary), 9 p.m.