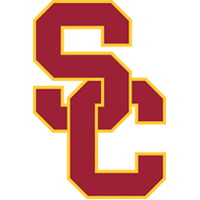 Next Game:
vs. USC
5/31/2015 | 11:30 PM
May 31, 2015
| Tournament Central |Â  Photo Gallery | Video Highlights
Twitter: @UVaBaseball | Coach O'Connor Twitter | Facebook | Instagram
LAKE ELSINORE, Calif. – The Virginia baseball team advanced to the regional championship game at the NCAA Lake Elsinore Regional with a 3-1 victory over San Diego State Saturday night at Lake Elsinore Diamond in Lake Elsinore, Calif. The No. 3 seed in the region, Virginia (36-22) needs one win to advance to the NCAA Super Regional and plays for the regional championship at 10 ET/7 PT on Sunday evening. Second-seeded USC (38-20) and fourth-seeded SDSU (41-22) play at 6 ET/3 PT, with the winner moving on to the championship game and needing to beat the Cavaliers twice in order to advance.
The Cavaliers' nine-hole hitter, Ernie Clement (Fr., Rochester, N.Y.) hit the go-ahead RBI single with one out in the eighth to give the Cavaliers their first lead of the evening while quieting the decidedly pro-San Diego State crowd in attendance. Virginia advances to its seventh regional championship game in the last nine years and is seeking its sixth regional title in program history.
"I'm very proud of our ballclub," Virginia head coach Brian O'Connor said. "Brandon Waddell was terrific tonight. I'm sure he didn't want to come out of the game in the eighth inning because he was pitching his heart out. He had a fantastic outing. A lot of credit goes to San Diego State. Their starting pitcher [Mark Seyler] was really good and did a fantastic job. We were fortunate to hang in there, and that's because Brandon was pitching well and we played good defense and found a way to scratch across a couple of runs in the eighth.
"Here we are, we have a chance to play for a Regional Championship. We've been in this scenario quite a bit – I think seven of the last nine years we've been in the regional finals – so that's a testament to these players, how hard they play, and how they figure out ways to win and grind it out this time of the year."
For the second straight night, Virginia's pitching was brilliant as starting pitcher Brandon Waddell (Jr., Houston, Texas) and reliever Josh Sborz (Jr., McLean, Va.) combined to limit SDSU to four hits – all singles. Waddell turned in his best start of the season, working a season-best 7 1/3 innings and giving up an unearned run, four singles and two walks while striking out five. Waddell made his 49th career start and seventh career NCAA tournament start – both rank second in Virginia history. Waddell lowered his career NCAA tournament ERA to 1.76 over 46 innings.
Sborz stranded runners in scoring position in the eighth and ninth innings to earn the win and improve to 4-2 on the year. SDSU starter Mark Seyler (9-3) took the loss after allowing three runs (two earned), five hits and five walks while striking out one.
Virginia recorded six hits. Joe McCarthy (Jr., Scranton, Pa.) homered and scored two runs, while Matt Thaiss (So., Jackson, N.J.) went 2-for-4. Alan Trejo had two of SDSU's hits and collected the Aztecs' lone RBI.
SDSU took advantage of a Virginia error to break a scoreless tie in the top of the fifth inning. Spencer Thornton reached to lead off the inning when first baseman Robbie Coman (Jr., Lake Worth, Fla.) flipped high to a covering Waddell at first base for an error. After a sacrifice bunt and groundout moved Thornton around to third, Trejo hit a rocket off the glove of a diving Kenny Towns (Sr., Burke, Va.) at third base to put the Aztecs on top, 1-0.
Virginia tied the game in its half of the fifth inning when McCarthy launched a towering blast over the 36-foot-high wall in right-center field for his first home run of the season as well as his first career long ball in NCAA tournament play.
Sborz stranded Trejo at third base in the top of the eighth as shortstop Daniel Pinero (So., Toronto, Ontario) made a great ranging stop on a grounder to his left to throw out Danny Sheehan and end the inning. The Cavaliers took a 3-1 lead in their half of the eighth. McCarthy drew a leadoff walk and moved to second on a sacrifice bunt by pinch hitter Justin Novak (Fr., Tokyo, Japan). Clement then blooped a single into left-center field to score McCarthy and give UVa a 2-1 advantage.
Clement went to second on the throw to the plate, but was thrown out trying to advance to third after the ball briefly got away. Adam Haseley (Fr., Windermere, Fla.) followed with triple to right-center and after SDSU brought in reliever Brian Heldman, Pinero hit a grounder to third that was booted by Ty France for an error, allowing Haseley to cross the plate.
The winner of the Lake Elsinore Regional will advance to play the champion of the Los Angeles Regional in an NCAA Super Regional June 5-7 or 6-8. The Los Angeles Regional consists of host UCLA, Ole Miss, Maryland and Cal State Bakersfield.
Broadcast Information
All games in the regional will stream online on ESPN3. UVa's live radio broadcasts are available on VirginiaSports.com. A link to live statistics also can be found on VirginiaSports.com.
WINA 1070-AM and WINA.com will have the live local radio broadcast for all postseason games. Each of the NCAA regional games will air across select stations on the Virginia Sports Radio Network:
Richmond – WRVA 1140 AM
Charlottesville – WINA 1070 AM
Martinsville – WMVA 1450 AM
Staunton – WTON 94.3 FM
2015 NCAA Lake Elsinore Regional Schedule (all times Eastern)
Friday, May 29
Game 1 – No. 3 Virginia 6, No. 2 USC 1
Game 2 – No. 4 San Diego State 4, No. 1 UC Santa Barbara 3
Saturday, May 30
Game 3 – USC 12, UC Santa Barbara 3 (UCSB eliminated)
Game 4 – Virginia 3, San Diego State 1
Sunday, May 31
Game 5 – USC vs. San Diego State, 6 p.m.
Game 6 – Virginia vs. Winner Game 5, 10 p.m.
Monday, June 1
Game 7 – Winner Game 6 vs. Loser Game 6 (if necessary), 9 p.m.