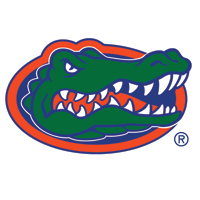 Next Game:
vs. Florida
6/15/2015 | 10:09 PM
June 13, 2015
Final Stats | Photo Gallery 1

| Photo Gallery 2

| Game Notes | Arkansas Quotes | Virginia Quotes
Twitter: @UVaBaseball | Coach O'Connor Twitter | Facebook | Instagram
OMAHA, Neb. – The Virginia baseball team opened the 2015 NCAA College World Series Saturday with a 5-3 win over Arkansas at TD Ameritrade Park Omaha. Kenny Towns (Sr., Burke, Va.) hit an RBI double with two outs in the eighth inning to break a 3-3 tie as Virginia (40-22) won its sixth straight game in the NCAA tournament. The Cavaliers reached the 40-win plateau for the 10th time in head coach Brian O'Connor's 12 seasons at the helm of the program.
Virginia advances to play at 8 p.m. ET on Monday against the winner of the Saturday evening game between No. 4 national seed Florida and No. 5 seed Miami. The Monday game will be televised by ESPN2. Arkansas (40-24) plays the Florida-Miami loser at 3 p.m. Monday in an elimination game.
"In the first World Series game of this year that was certainly an excellent ballgame, hard fought on both sides," Virginia head coach Brian O'Connor said. "I'm really proud of our team for again continuing to find a way to win a ballgame. That ballgame is kind of how we've played for the last couple of weeks. I thought Connor Jones certainly didn't have his best stuff, but he grinded and gave us six innings. I thought he did a tremendous job and certainly we were very, very aggressive. Our plan coming into this World Series was to be very aggressive and take the fight to the other teams and certainly we did that from an offensive standpoint."
Virginia matched a season high by stealing five bases and attempted eight stolen bases, its most since April 7, 2010, against Radford. Daniel Pinero (So., Toronto, Ontario) stole three bases, most ever by a UVa player in an NCAA tournament game and the first three-stolen base game by a player in the CWS since 2004.
UVa received timely hitting, with all five runs scoring with two outs; six of UVa's hits came after two were out. Virginia also got quality pitching throughout the day. Reliever Josh Sborz (Jr., McLean, Va.) worked three scoreless innings while striking out five to earn the win to improve to 5-2. Virginia starting pitcher Connor Jones (Jr., Chesapeake, Va.) worked six innings, allowing three earned runs, six hits and two walks while striking out a pair.
Arkansas starter Trey Killian (3-5) took the loss after allowing four earned runs and seven hits in 7 1/3 innings. He walked two and struck out six. Reliever Zach Jackson gave up the go-ahead hit in the eighth inning.
Pinero finished with three hits and scored a pair of runs, while Matt Thaiss (So., Jackson, N.J.) added a pair of hits. UVa recorded 10 hits in the win. National player of the year Andrew Benintendi homered as part of a two-RBI day for the Razorbacks.
Virginia grabbed the early lead in the second when Joe McCarthy (Jr., Scranton, Pa.) ripped a solo home run into the bleachers in right-center field. It was his second home run of the year – both coming in the NCAA tournament. It also marked UVa's second home run all-time at TD Ameritrade Park. John Hicks homered in the 2011 CWS against South Carolina.
Arkansas scored a pair of runs in the third inning. With runners on the corners and none out, Andrew Benintendi hit a sac fly to left field and plate Joe Serrano, who had drawn a leadoff walk. Two batters later, Clark Eagan lashed a double to left-center to bring Bobby Wernes home and push the Razorbacks ahead.
Virginia got a pair of two-out RBI hits to take the lead in the top of the fifth. With Ernie Clement (Fr., Rochester, N.Y.) on second base and two out, Pinero lined a hit to left field to bring Clement home. With a nifty slide at second base, Pinero beat the throw for a double. Thaiss then singled to left to bring Pinero home.
The Razorbacks came right back in their half of the fifth inning as Benintendi launched a solo homer into the right-field bullpen for his NCAA-leading 20th home run of the year.
UVa took the lead in the eighth inning. Pinero hit a one-out single to right, prompting Arkansas to lift Killian in favor of Jackson. On consecutive pitches, Pinero stole second and third. Thaiss struck out for the second out. After falling behind 1-2, Towns worked the count full before slapping a double the other way into the right-field corner to bring Pinero home. It was Towns' school-record 22nd career RBI in NCAA tournament play.
The Cavaliers added an insurance run in the ninth inning on a two-out RBI single from Clement to bring home Robbie Coman (Jr., Lake Worth, Fla.).