No. 6 Virginia Blanks James Madison, 2-0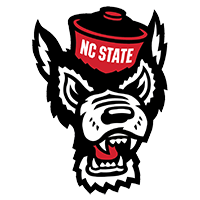 Next Game:
NC State
9/18/2015 | 7:00 PM
Sept. 15, 2015
Twitter | Facebook | Instagram
CHARLOTTESVILLE, Va. — The No. 6 Virginia men's soccer team picked up a 2-0 win over James Madison Tuesday evening in a non-conference clash at Klöckner Stadium. Jake Rozhansky (So., Takoma Park, Md.) and Jean-Christophe Koffi (Fr., Potomac, Md.) scored for the Cavaliers (3-0-2) as UVa recorded its second clean sheet of the season.
"I said a few things to our guys: good win, a couple of goals and a shutout," Virginia head coach George Gelnovatch said. "And we turned a page. This game last year was hairier. We could have been a little less flat; we could have been a little more sharp. In the end, it's a win, it's a shutout, two goals, and the other part is we got to rest some people. Not all of our starters had to play 90 minutes, and now we are really going to start getting ready for Friday against NC State."
Both teams recorded 13 shots, although UVa put seven on target while JMU had four shots on goal. JMU held a 6-5 edge in corner kicks and committed 14 fouls to five for Virginia.
Virginia goalkeeper Jeff Caldwell (So., Todd, N.C.) made four saves in earning his second shutout of 2015. JMU goalkeeper Andres Neira recorded five saves.
Virginia battled through some early sloppy play before finding its first goal in the 38th minute. After Patrick Foss (Jr., South Riding, Va.) sent a corner kick deep into the box, the ball caromed to Edward Opoku (Fr., Rye, N.Y.) who tapped the ball toward the net to find Rozhansky, who scored from just outside the goal line. It marked Rozhansky's second goal of the season and in as many matches.
JMU (0-4-1) controlled the possession battle for much of the early portion of the second half and hit the post in the 52nd minute when Eric Schmidt headed a corner kick off the near post.
UVa got some breathing room in the 84th minute when Riggs Lennon (Jr., Paradise Valley, Ariz.) sent a long ball downfield, and Koffi beat the defenders to the ball, then drove into the box and avoided the diving Neira before tapping it home for the first goal of his college career.
Virginia begins its home ACC slate at 7 p.m. Friday when No. 20 NC State comes to Klöckner Stadium. It marks UVa's annual Scarf Night, as UVa Soccer scarves will be handed out to the first 1,500 fans in attendance.