No. 10 Virginia Falls at Boston College, 2-1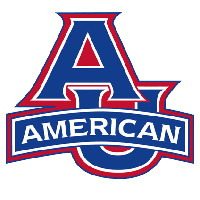 Next Game:
American
10/13/2015 | 7:00 PM
Oct. 9, 2015
Twitter | Facebook | Instagram
NEWTON, Mass. — The No. 10 Virginia men's soccer team's late rally fell short in a 2-1 defeat at Boston College Friday evening at Newton Campus Field in Newton, Mass. UVA (7-2-2, ACC: 2-2-1/7 points) fell in a 2-0 hole before scoring in the 86th minute and nearly scoring the equalizer in the final minute.
Simon Enstrom scored both goals for Boston College (8-3-1 (ACC: 3-2-0/9 points), while Jean-Christophe Koffi (Fr., Potomac, Md.) recorded his second goal of the season for the Cavaliers.
Virginia out-shot BC 12-4, including a 10-2 edge while dominating the possession battle in the second half. UVA also took 13 corner kicks, including 10 in the second half. BC earned three corners — all in the first half. BC was called for 15 fouls, while UVA was whistled for 10.
UVA goalkeeper Jeff Caldwell (So., Todd, N.C.) made one save, while BC keeper Cedric Saladin recorded four saves.
Boston College scored in the 34th minute when Mohammed Moro fired a shot that Caldwell saved, but Enstrom collected the rebounded and finished for his fourth goal of the year. Enstrom struck again in the 59th minute when he took a Zeiko Lewis flick and deposited it past Caldwell.
Virginia broke through in the 86th minute on a scramble in the box, with Koffi finishing for his second goal of the season. Wesley Suggs (R-So., Bowie, Md.) and Patrick Foss (Jr., South Riding, Va.) each assisted on the score, with Foss recording his fourth assist of the week.
With just under a minute left, Derrick Etienne (Fr., Paterson, N.J.) ripped a blast that Saladin made a terrific save on to keep the lead in tact.
The Cavaliers return home for a pair of matches next week, taking on American Tuesday (Oct. 13) for a 7 p.m. match with American before entertaining Pitt on Friday, Oct. 16 in an 8 p.m. game.