4TheHoos Initiative | Jeff White on Twitter | UVA Men's Basketball on Twitter
By Jeff White (jwhite@virginia.edu)
VirginiaSports.com
CHARLOTTESVILLE –– Five months after the COVID-19 outbreak abruptly ended the 2019-20 season, the University of Virginia men's basketball team is back on the court at John Paul Jones Arena.
After quarantining for seven days at home, head coach Tony Bennett's players returned to Grounds last month and quarantined for another seven days. At JPJ, the Cavaliers' interaction is limited to team members and support staffers.
"We tested [for COVID-19] on the front end and we tested on the back end," said Bennett, who's in his 12th year at UVA. "So that was good, and we've done a few tests since then, and everything's been good."
From their 2019-20 roster, the Wahoos lost seniors Mamadi Diakite, Braxton Key and Grant Kersey. Twelve players are back from last season––Jay Huff, Kihei Clark, Justin McKoy, Sam Hauser, Casey Morsell, Kadin Shedrick, Francisco Caffaro, Kody Stattmann, Tomas Woldetensae, Austin Katstra, Chase Coleman and Jayden Nixon––and five others joined the program this summer. The newcomers are freshmen Reece Beekman, Carson McCorkle, Jabri Abdur-Rahim and Malachi Poindexter, plus Trey Murphy III, a transfer from Rice who'll have two years of eligibility left after sitting out the coming season.
It remains unclear what college sports will look like in 2020-21, but the Cavaliers, still the reigning NCAA champions, have steadily ramped up their activity at JPJ, both in on-court sessions with Bennett and his assistants and in workouts with strength and conditioning coach Mike Curtis. In a phone interview with VirginiaSports.com, Bennett reflected on his team's abbreviated 2019-20 season and looked ahead to 2020-21.
What kind of shape were your players in when they returned to JPJ?
Bennett: "Some guys had more access than others to an indoor gym and people to work out with, and so that helped them. But for the most part guys came back just excited to be back, and we started fairly slow. I don't think the conditioning is tip-top, nor does it necessarily have to be. The biggest thing is they missed a good month or so of getting hands-on work with Coach Curtis in the weight room and really developing more strength. You can't get that as much [at home].
"With some of the skill development, they worked pretty hard, and if they could, they got shots up. I think they made the most of it, but I think the strength and conditioning piece was probably the hardest thing to get to where you want it. But again, everybody [in college basketball] is in that spot, so it's really just a matter of now that they're here, we're training and doing the right stuff and being smart and slowly and progressively getting more game-like."
Do you sense that the players are committed to following the COVID-19 protocols put in place by the athletics department?
Bennett: "They want to play, desperately, and they want to do everything in their power to practice and be here and be together. So they are. I think human nature always sets in, and it's hard to be on it and be vigilant with everything, but in practices it's been good. Obviously, we're getting tested and being smart [at JPJ]. It's really more the 21 hours away [from JPJ], where they're in the community, that they have to be smart and follow all the things. That's where you can't have your eye on them and know for sure.
"If you get [COVID-19] because you're reckless, that's one thing, but if you test positive because it just was something you couldn't control, that's another thing. And you have to obviously do everything you can to be as smart as you can. Most of these guys are going to be fine, I think everybody knows that, but it's obviously what the ramifications are for others, and no one knows for sure. You just want to be as smart and as sound as you can."
You held regular Zoom meetings with the players while they were away, but didn't see them in person for several months. What was it like to have everybody together again at JPJ?
Bennett: "It was good. Zoom is great, and we learned how to be efficient, but it's nothing like in person. And it's still a little limited in person, because you'd love to hang out and have them come to the house, sit around and grab lunch, grab a smoothie, and you can't. Obviously it's a little more restrictive [than usual], but it beats the alternative, and it's good to have them here. It's good to see them, have some masked conversations and all that stuff. I think it's been a positive.
"Some schools got guys back sooner, some schools are maybe a little more aggressive, but we'll get to that point if we're supposed to. We're slowly progressing, and I think the parents can feel good that we're taking the right kind of steps to provide the safety and security to have this succeed, to keep guys as healthy as we can. Who can say right now what's going to happen? Anybody who says they can, I think they're kidding you."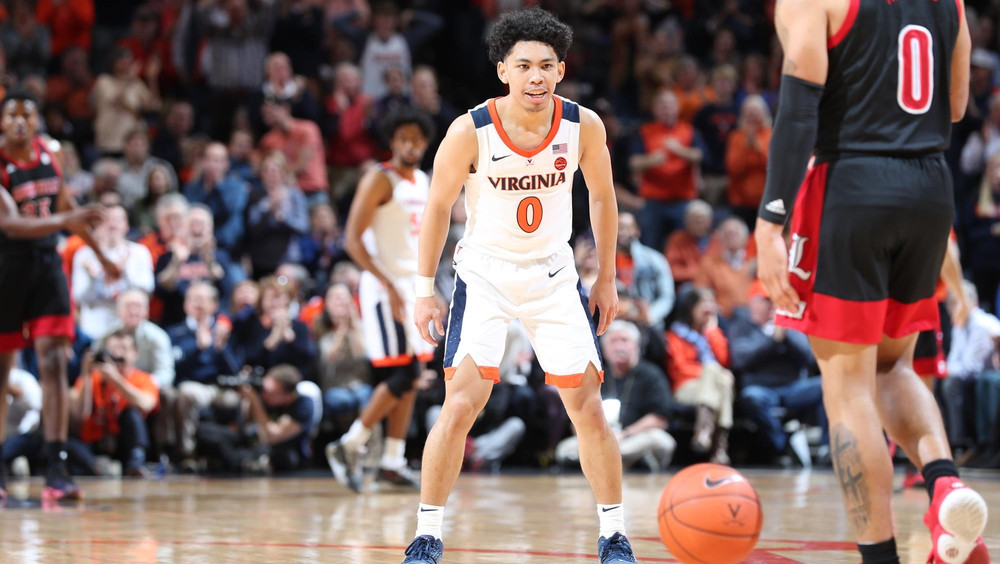 Your team won 11 of its final 12 regular-season games and was heading into the ACC tournament as the No. 2 seed when college sports shut down on March 12. How disappointing was it to not be able to complete the season?
Bennett: "You have so many of those thoughts. You want to be healthy and you want to be playing good basketball [heading into the postseason], right? That's so much of making a deep run or advancing. We've experienced just about every experience the NCAA tournament can bring, and I liked where our team was, because I think we could win with our defense and we were getting efficient enough with our offense. We beat some quality teams and we were playing our best basketball at the right time. And what I liked heading into the offseason was the experience that Mamadi and Braxton and Kihei, namely, and Jay had. The fact that they had played in the tournament [in 2019] and won a national championship, that would have been a positive. They would have been like, 'All right, we've been here. This is an experience we're comfortable with.' I think, as always, anyone can beat you if you're not right, and we know that, but I think this team showed they had the makings to be able to perhaps beat anyone they matched up with, and I think the comfort level, I guess you'd say, of those guys that had experienced the national championship and the tournament run would have only been a positive."
Jay Huff put his name in the NBA draft pool after the season but, because of the pandemic, wasn't able to work out for teams, and he's back at UVA for his fifth year. What does Jay's return mean for the team?
Bennett: "I was hoping for Jay's sake that he could do what Mamadi did [in 2019] and go into some workouts [with NBA teams] and get that experience, really play against other guys and be in that atmosphere. Of course, if it went great and he got the right kind of feedback, then he would have had a decision to make. But as the season got cut short, so did these workouts for [players with professional aspirations]. I think of Mamadi and Braxton, and it was important to those guys, but also the guys like Jay that were doing it to gauge where they were at and play in some of those pressure settings at the NBA workouts. He didn't get that experience. Yeah, he got to do the Zoom interviews and all that, but I thought he got short-changed.
"It's probably a broken record, but there is absolutely no substitute for experience, and Jay's experience last year was by far the most he's ever gotten, and he proved that he got better and better with it. And I just think that to have him back, with the way he finished the year––he got better as the year went on––is a great thing. His skill level, his size, his shot-blocking, those are such important things. To have that coming back is really good with Kihei and the experience obviously that we have with Sam, who redshirted and is coming back and getting to play. And the other guys that were first-years got invaluable experience. Even if they didn't play a lot, they now have that experience under their belt. That's all positive."
What are your early impressions of the first-year guys?
Bennett: "You see those flashes and you can tell there's a lot coming at them, just from the intensity and some of the training and how much they have to [take in], but it's good to have them here. Because we haven't done a whole lot in terms of playing, it's hard to get a read, but it's just good to have them, and I can see how valuable they'll be and how good this will be for them. They're going to have such a good opportunity to get their bodies right and train and play. That's what's exciting. I think they're going to be a real nice group, and you have Trey Murphy too, so there's a number of new guys, and we're all excited to continue dive deeper and work with them more and keep improving."
Casey Morsell went through some growing pains as a freshman last season. Do you think he'll be better for that experience, however frustrating it might have been for him?
Bennett: "One hundred percent. As we've talked so about many times when we've lost in the tournament, it's so much about how you use an experience, and because he did some real good things last season, I just think he's going to use it in the right way. He worked hard this summer. He's worked hard on his shot and other parts of his game, and there's a fuel that you get from successes you have and also times where you weren't where you wanted to be, and I think he'll utilize that, because he's got the character and the work ethic."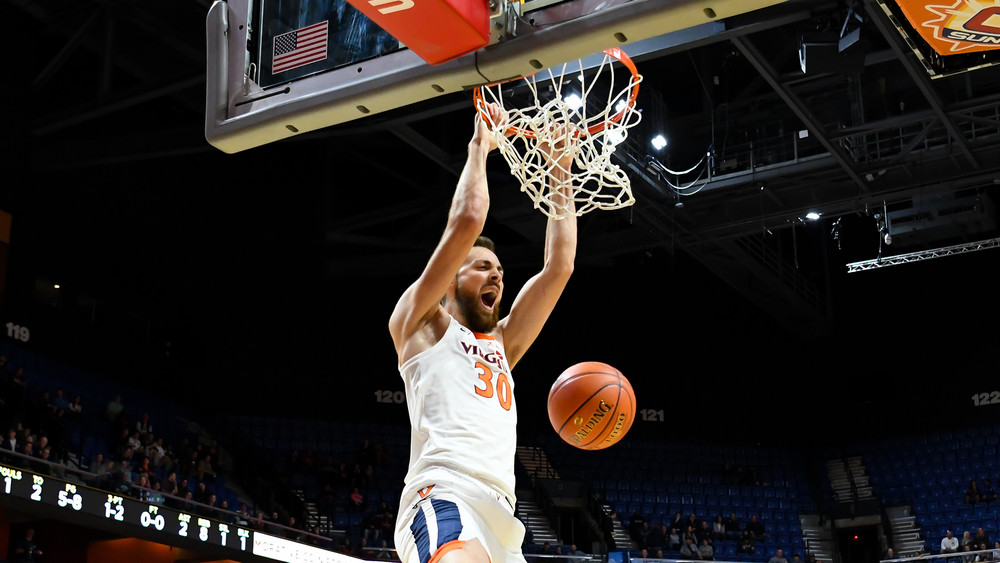 Justin McKoy didn't play much as a freshman last season, but his teammates rave about his work ethic and commitment. How's he looking?
Bennett: "He's improved. His shot's gotten better, and he's a worker. That guy wants it so much. He's going to have some opportunities this year, so I'm excited to see what he'll do. Justin doesn't have a ton of experience, but he's a second-year. All those guys [who joined the program last year] now know what to expect. That's why I look at our incoming class, and I know those guys who have a year or more under their belts sometimes probably smile and say, 'Yeah, I know what they're going through right now.' That's just the reality of this."
Offense rarely came easily for your team in 2019-20. Do you expect to be better at that end of the floor next season?
Bennett: "I think we have the makings to be a team that can stretch it and shoot the ball, with Tomas and Sam and Jay, and obviously Kihei has improved. With all those guys, I think there will be improvements, and so the spacing should be good. I'd be remiss if I didn't say, though, that we're losing two terrific defenders in Braxton and Mamadi, two really high-level rebounders with some athleticism. Every team starts over and is different, and this team will be different than last year's, and those will be questions we have to answer, but I think there's different strengths to this year's team than last year's team, and there's different weaknesses or areas that have to be managed. I think that's just the reality of it."
Because of the pandemic, this is the first summer since you've been a college coach that you haven't been on the road recruiting. What challenges has that presented?
Bennett: "Just go back with me. I saw Malcolm Brogdon in July going into his senior year [of high school]. I saw De'Andre Hunter in the last weekend in July in Las Vegas [before his 12th-grade year]. Those guys would not be UVA players if it was a summer like we just had, because I would have never seen them. I just happened to uncover them. Kihei Clark, same thing. I think there are going to be a lot of hidden gems that go uncovered. Again, there's just no substitute for watching a guy in person. You can watch a lot of film, and that helps, but it's so hard to see the competition or really get a feel for their athleticism and their size and the things they do when they're off-camera, how they react when maybe they just got yanked out or they're not playing as well. You see body language. You see parents in the stands. You can't judge those things off film, so you have an incomplete evaluation, but you've just got to make it as complete as you can, based on what you have. You're like a private investigator. You're trying to get as much information as possible through video, through conversations, through what people know. But the old eye test is a hard one to pass up, and you just don't get that."
There's been considerable social unrest in the United States this year, and players and coaches addressed racial inequality and other issues in the team's Zoom meetings. What was that experience like?
Bennett: "It was very important, but I think the mistake would be to say, 'Well, we had a couple Zoom conversations, we registered them to vote, we did our part.' Absolutely not. This is ongoing. This is learning, this is growing, this is supporting, and this is the time for the right kind of changes and continuing education for myself, for our players, for all of that. Through the sadness and through the struggle, hopefully there's some good that will come of it, and I believe there will be, even though it's been ugly to maybe generate some of this. But, again, it's always how you respond to certain things, and I think that's what's transpiring. You have to be intentional. I'm hopeful, but it was just a start, and it's got to continue."