4TheHoos Initiative | Jeff White on Twitter | UVA Women's Soccer on Twitter
By Jeff White (jwhite@virginia.edu)
VirginiaSports.com
CHARLOTTESVILLE –– On one end of the Zoom call it was a summer evening in Central Virginia. On the other––Chantel Jones' end––it was a winter morning in the capital city of Australia.
"That's OK," Jones said, with more than a trace of an Aussie accent, from her home in Canberra. "I wake up early, because if I don't wake up before 7:30, my dog is licking my face and pawing my chest, so I'm up."
Jones, who grew up in the Richmond, graduated in 2011 from the University of Virginia, where she had an extraordinary soccer career. She spent six seasons as a goalkeeper in head coach Steve Swanson's program, two of which she sat out. In 2006, Jones redshirted, and in 2008 she played for the United States at the Under-20 World Cup in Chile.
During Jones' college career, the Wahoos' assistant coaches included two former goalkeepers: first Maren Rojas and then Kerry Dziczkaniec. Jones left UVA with the program record for career wins by a goalie: 55. Morgan Stearns (69) later surpassed that total, but Jones still has by far the most shutouts (47) in program history.
"I always tell people my time at UVA was probably the biggest period of growth for me as a player, and as a person," said Jones, who majored in anthropology. "I think I was a bit unfit when I came to college, but being there and working with Steve and working with Kerry and Maren, by the time I left I was probably the fittest I'd ever been, the best I'd ever been in terms of technical ability.
"Besides that, I was kind of a psycho goalie when I first came in. I was probably still psycho when I left, but I learned a lot about how to speak to your teammates, how to get the most out of them, how to lead. I think those lessons I learned from Steve as a person at UVA are something I'll always be grateful for and I'll always take with me and try to show to other people. Because at times I would be really intense and I would yell at everyone the same way, but Steve would always work with me, and we'd meet in his office and we'd talk about it. I learned that I couldn't yell at Megan Ashforth the same way that I would yell at Meghan Lenczyk. So it was really valuable for my career to learn how to get the most out of my teammates, while getting fitter and getting better as a goalkeeper. I loved my time there. I loved playing on the team."
In Canberra, Jones lives with her wife, Grace Gill, and their golden retriever, Kevin. Jones recently applied for Australian citizenship.
"It's such a beautiful place," she said. "There are so many awesome places to visit, and the people are so laidback and nice. The government is stable, the health care is awesome, I just love it here. I love the Australian people, I love Australian culture, I love the food. I love everything about it, so I'm really lucky I ended up here. I don't think I'll ever move back."
Jones laughed. "So my accent will just get stronger."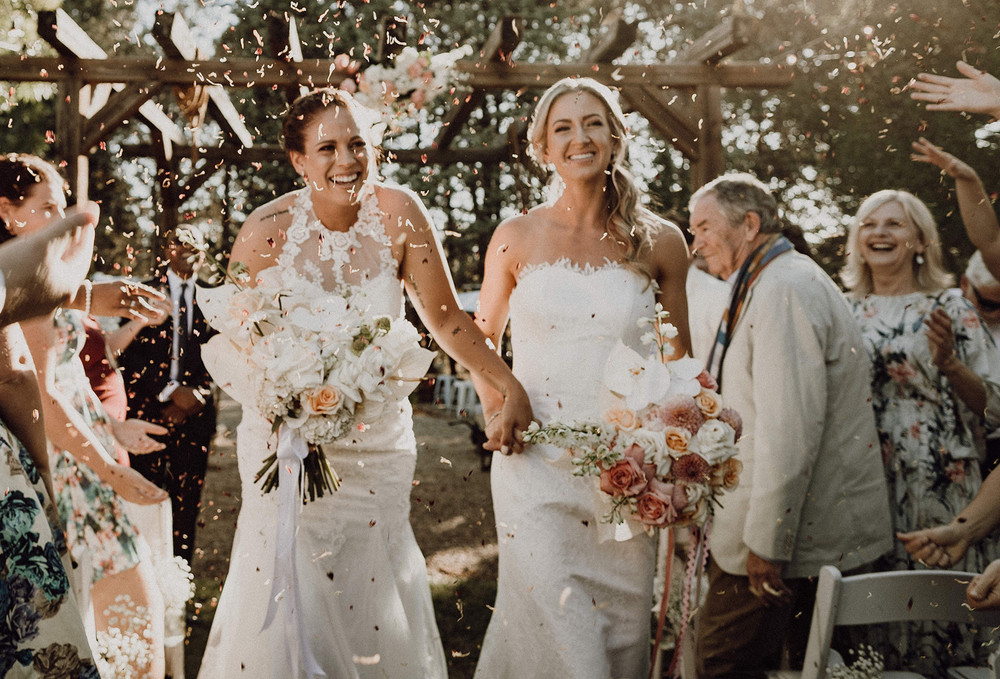 Growing up, Jones represented the United States at the U16, U17, U20 and U23 levels, but never played for the U.S. women's national team.
"I would say it's disappointing, because that was my long-term goal since the '99 World Cup," Jones said, "but I think I've had closure with that whole situation. I was a bit sad for a while, because when you have this goal your whole life and you literally get this close, and being a goalkeeper, it's just timing, really, coming in when someone's leaving.
"Alyssa [Naeher] and I were the two in our age group, and it had to be one of us. They're not going to take both. So they took Alyssa, and she's a good goalkeeper. So while I'm disappointed, I'm very happy with how my path has kind of woven and taken me, because I think I have more appreciation for those people who don't make it. I'm transitioning into coaching now, and I think that helps me a lot, having had failures in my career. Not really failures, but not achieving my goal that I set out for. So I've had kind of the best of both worlds, and I think as a coach that's going to really help me relate to players and inspire them in ways it wouldn't if I'd just gone—zoom!—straight to the top."
Another benefit, Jones said, is that she's traveled extensively. "I think if I had made the full team, I wouldn't have played in other countries," she said. "I would stayed in America and just done all of that. But being on the fringe, you have to go to other countries, you have to keep playing in the offseason."
Jones played professionally in Iceland for six months in 2012. Then came stints with Washington (D.C.) Spirit of the National Women's Soccer League and the Perth Glory Football Club in the W-League, Australia's top division for women.
She knew little about Australia before joining the Glory. A Google search described Perth as "one of the most secluded cities in the world," Jones said, laughing, "and I was like, 'Oh, my God, what am I doing to myself?' But I went down and I had a really good time in Perth, and then came back to Washington and always wanted to go back. But unfortunately in the W-League, some teams don't have that much money. I contacted Perth and they said, 'Look, we don't have enough money for internationals next season. We're really sorry.' It's really hard to move around the world as a goalkeeper. So I was just sitting there waiting and waiting."
With an assist from one of her Spirit teammates, former UVA great Lori Lindsey, Jones made it back to Australia. Lindsey had played for Canberra United, whose goalie was Lydia Williams. Playing for the NWSL's Western New York Flash, Williams tore her ACL against the Spirit, a setback that created an opportunity for Jones.
"Lori said, 'You need to call Canberra United or email them. Here's the number of the CEO. Give her a ring. Send her an email,' " Jones recalled. "I did that night, so probably before anyone else knew [about Williams' injury], I was already speaking to Canberra United, and thank goodness I was, because I think they had about 15 goalkeepers message them once Lydia went down. But Lori vouched for me and they signed me up, so I was off to Canberra."
In late 2014, Jones spent four months with her new club. That's when she met Gill, a native Australian and Canberra United teammate. After one season in Canberra, Jones returned to the NWSL and was traded to Western New York.
"I started to fall out of love with the game," Jones recalled. "I started dreading going to training, and I just said, 'Look, I'm not enjoying the game. I'm not making money, to be honest, and Grace is on the other side of the world. I'm pretty much going to just have to hang up the boots and move to Australia and start my career.' Because I didn't want to be 30, 35, 36 retiring from football and having to start in the work force with no experience."
Jones, whose parents and sister still live in the Richmond area, returned to Australia in 2015 and has lived there ever since. She and Gill married last year near Canberra. After retiring from pro soccer, Jones continued playing the game, but in a local league, and on the field, not in goal.
"It really made me enjoy football again," Jones said, "because I wasn't trying to pass a fitness test, I wasn't trying to make the team, I wasn't trying to start every weekend. I was just enjoying myself, playing No. 9, scoring some goals, and having fun."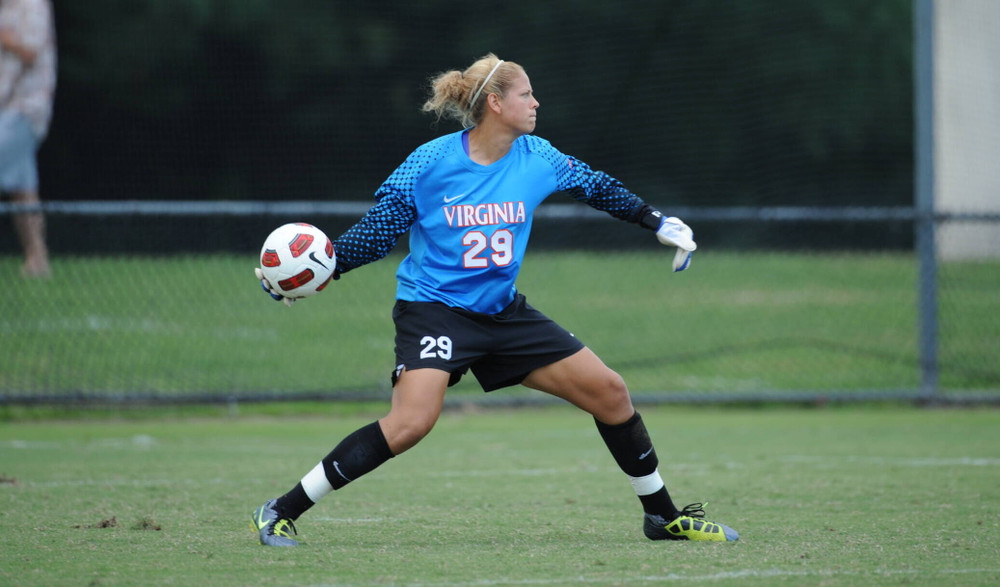 Gill's sister, who works in property management, hired Jones, who found she enjoyed the world of real estate. Eventually, though, she began missing soccer.
"After being away from the game and not being able to play, I was itching for a way to get back into it," Jones said. "So I thought I might just start my coaching career, because it's something I've always wanted to do. I coached on the side while I played in America and I really enjoyed it. So I started goalkeeper coaching, and I've gone part time with [real estate] work. That gives me a steady income, but I'm trying to work out starting my own little goalkeeper academy in Canberra. And then hopefully––fingers crossed, 2023 is a close deadline­­––but I'd love to work my way up into the Australian national team as a coach instead of a player."
Jones stays busy. She's also started a company, Skouted, that helps match Australian soccer players with U.S. colleges. Aussies such as Bettie Goad (Stanford) and Teagan Micah (UCLA) have played for prominent Division I programs, "but most of them tend to go to schools that are a bit smaller," Jones said.
"I was talking to them about their experiences, and they would use a recruiter to [find a U.S. college]. The recruiter would make them a highlight tape and just email 1,500 schools at one go, and whoever came back they'd be like, 'Here's who likes you. Pick one,' " Jones said. "And I was like, 'No, that's not right.' So I started thinking, 'I need to do this, because I've been recruited, I've been to college, I've played in the U.S. game. I know everything about it. I know a lot of the coaches now, because either they coached while I was playing, or they're my friends that are now coaches.' "
Jones launched Skouted in 2019. "I haven't spent too much time on it, just because work was really crazy and coaching has been pretty crazy," she said. "It's just been word-of-mouth marketing, but I have three clients, and I ask them everything: 'Do you like snow? Do you hate the heat? Because America is very different. It's very big, and there's places I could put you that you would absolutely hate, and you wouldn't stay.' My goal is that they stay all four years, they really enjoy it like I did, and they become a lifelong fan of the school."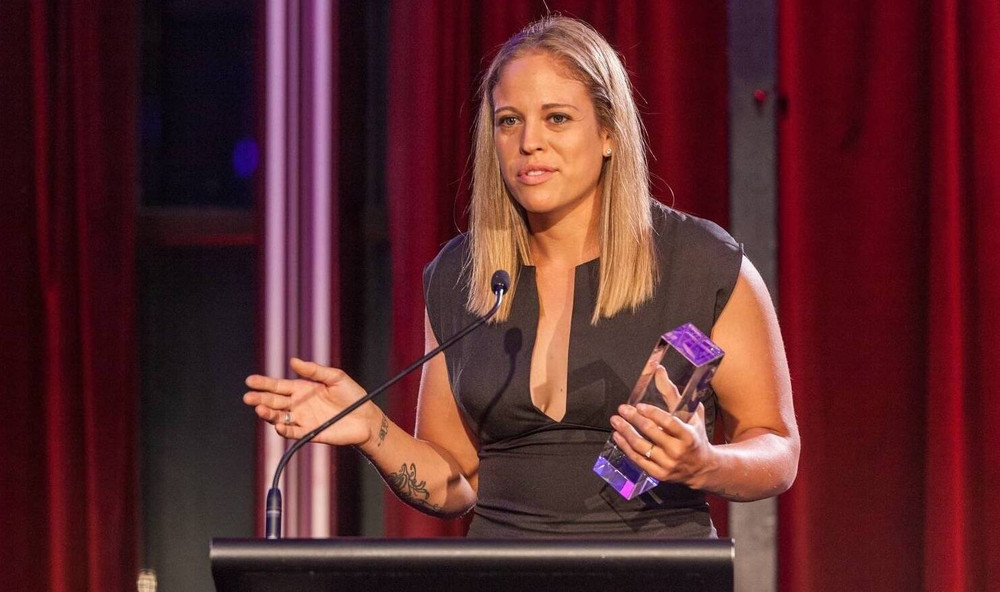 Jones remains close with Swanson, who's been at UVA since 2000.
"He's like my second dad," Jones said. "I think that's what makes him such a great coach. He's not just a coach. He's a mentor, and he becomes part of your family. With the whole scouting stuff, I've been speaking to him a lot lately. We've had a few Zoom chats where I've just asked him heaps of questions, and he's been really supportive, trying to help in any way he can."
Jones uses social media to keep up with former teammates, including Caroline Miller and Caitlin Miskel.
"One year I'll plan an American trip on the alumni weekend, so I can show Grace a UVA football game and all of the fanfare around it," Jones said. "It's just so hard and so expensive to get home. I try to only go once every two years."
Danielle Colaprico, with whom Jones overlapped at UVA, has played professionally in Australia. So has Veronica Latsko, whose final season as a Wahoo was 2017.
"I was long gone before she came to UVA," Jones said. "But just through that connection, she came to play Canberra United when she was playing [in the W-League]. I said hi to her after the game, and it was like we had played together for four years. That's just how close-knit the UVA community is, especially with women's soccer."