UVA Roster | 4TheHoos Initiative | Jeff White on Twitter | UVA Women's Soccer on Twitter | Subscribe to Jeff White's Articles
By Jeff White (jwhite@virginia.edu)
VirginiaSports.com
CHARLOTTESVILLE –– The University of Virginia women's soccer team has been back on Grounds for more than month, with no positive results in COVID-19 testing. That's an encouraging development, but head coach Steve Swanson knows more challenges await the Cavaliers.
"This was the easy part," Swanson said, before amending that statement a moment later. "Let's put it this way: This was the easier part."
Many of the UVA students who started returning to Charlottesville last month are also varsity athletes whose team had begun workouts. With in-person classes scheduled to start in two weeks at the University, much more of the student body might soon be on Grounds. 
"If these first couple weeks we were riding a bike, we've been doing it on training wheels, and now we're going to have to take the training wheels off and be even more disciplined and even more vigilant," said Swanson, who's heading into his 21st season at UVA. "To make this possible, we need the help of everybody. All the student-athletes are going to have to come together on this. The University of Virginia student body is going to have to do this if we want to make this successful, and I'm not saying a successful sports season, I'm just saying a successful fall. We all have to do our part, because there's the greater community that we have to worry about in this town."
A year ago, the Wahoos opened the season on Aug. 23 with a 7-0 win over UC Irvine. The earliest they would open this year is Sept. 10, Swanson said, and so the coaching staff has taken a different approach with the players this month.
"Normally we have about a 16-day preseason, then we have our first game," he said. "We started August 4th, and we don't have our first game till September, so it's more conducive for us to not try to throw too much at them too soon.
"Most of the players literally have not played in any sort of game since we left before spring break [in March]. So in order to be careful, we've had to gradually build them up as we're moving into full 11-v-11 game minutes. That's been something that we've really had to balance. For instance, we really haven't had two training sessions in a day, aside from maybe a training session in the morning and then a lift in the afternoon."
As sessions with strength and conditioning coach Peter Alston raise the players' fitness levels, the goal is to "gradually build ourselves up so that we can be ready when our first game comes," Swanson said. "That's probably been the biggest challenge, but we're coming together. We took the first couple weeks to [instill the program's] principles. Normally in preseason you've got to get right into who you think is going to be in certain positions, and you don't have time to acclimate and evaluate. We have a little more time to acclimate and evaluate, and we've done that. And now, for the second half of the preseason, it's about putting things together a little bit more."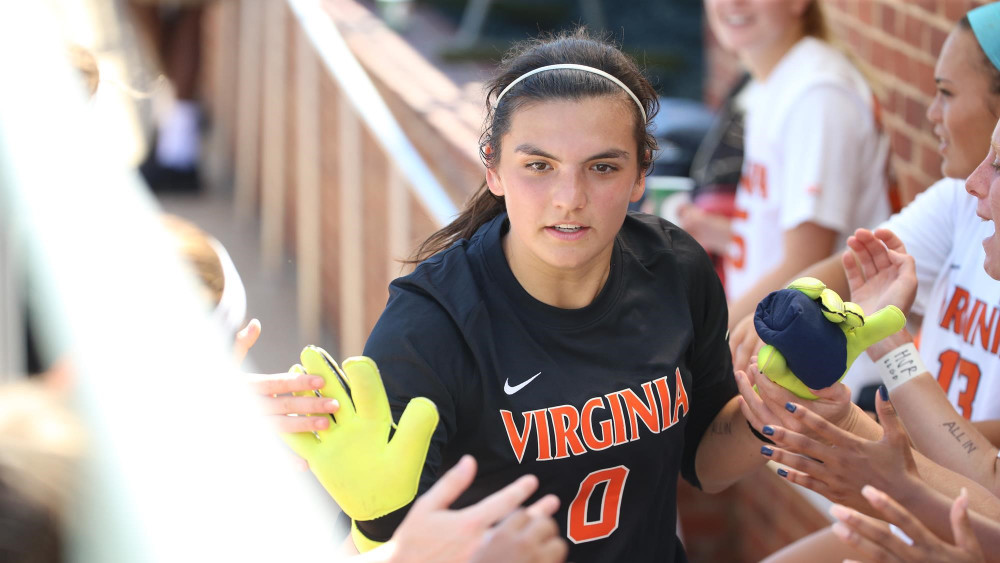 Virginia finished 17-2-3 last season after falling to Washington State in the NCAA tournament's second round. The Hoos, one of the four No. 1 seeds, were without goalkeeper Laurel Ivory, a third-team All-ACC selection who suffered a broken jaw in the ACC championship game.
A 5-foot-9 senior, Ivory is healthy again and has "done an amazing job," Swanson said. "She's trained very hard since the pandemic started. I would say she's one that has really focused on her individual development and has taken advantage of the opportunity individually to grow."
Ivory leads a talented group of returning players. Of the eight Cavaliers who totaled at least seven points in 2019, seven are back: sophomore Diana Ordonez (34), juniors Rebecca Jarrett (18), Alexa Spaanstra (18) and Ashlynn Serepca (15), fifth-year senior Anna Sumpter (12), senior Sydney Zandi (11) and junior Claire Constant (seven).
Ten players have joined the program since the end of last season: junior Sarah Clark and nine freshmen, a class that includes heralded recruits Lia Godfrey and Samar Guidry. Clark, who started 36 of 37 games on defense in her two seasons at Purdue, enrolled at UVA in January. She's eligible this season.
The pandemic has made integrating the newcomers with the veterans challenging,  Swanson said, because in normal times "you're interacting a lot more and you're learning a lot more and your team's coming together a lot more because of the things that you can do in the preseason. It's a little different now, because there's not as much interaction. You're picking up to-go boxes and going back to your dorm rooms and [offices] instead of eating together. But the first-years have done remarkably well, and they've really had a great mindset and they've fit right in.
"Despite the less-than-normal preseason, I think they deserve a lot of credit for how much they've rolled with the punches and integrated as much as they can at this point. We're not even going into the locker rooms, really, and that's a good time to learn and find out about one another and grow together. They just don't have those kinds of opportunities they used to have."
Given this new dynamic, Swanson said, "there's been more of an onus on all the returning players to become leaders, and I think they've done a really good job with that. We've been Zooming our lights out for several months now, so we've had the opportunity to get those first-years in on those calls earlier than we normally would, and I think that's helped.
"I think even the first-years have had to show leadership, in terms of having to be more engaged on Zoom calls. They've got to show up on time, they've got to ask questions if they don't understand, they've got to put themselves out there a little more than they would have if we were having a normal preseason."
Swanson laughed. "The part that's the most the same is on the field, if you weren't having to wear the masks. The masks are the only thing that reminds you this is a little different when you're on the field. But even then I feel we're out there working, we're growing and we're progressing. The on-the-field part has been very good. What's different is the off-the-field part, and that's not as normal. There's had to be a lot more attention paid to the policies and the procedures that the department set up and that we set up as a team in order to make this all work."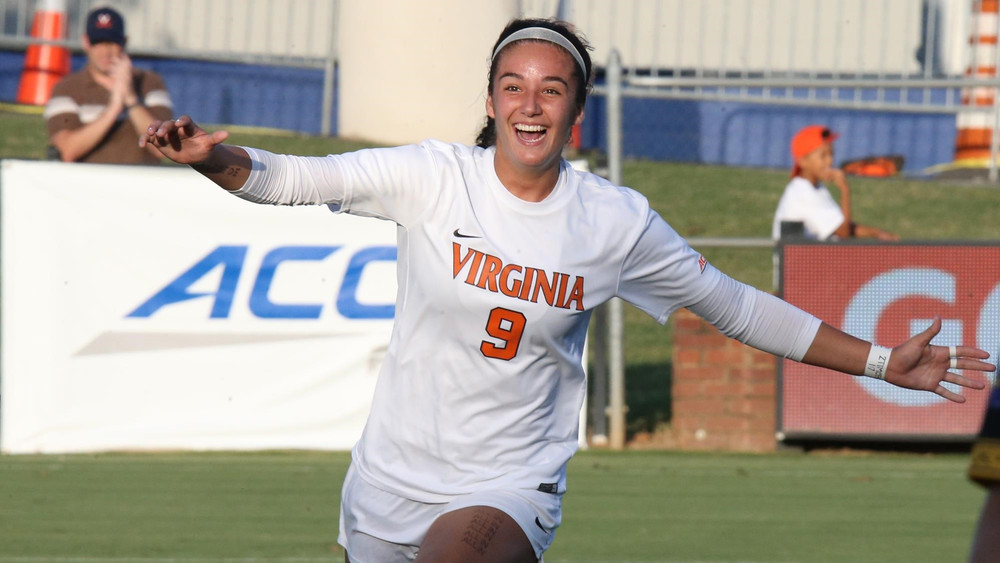 When his players returned to Grounds last month, Swanson said, there was some uncertainty among the group. It's no longer as pronounced. The NCAA last week approved a proposal that would grant fall athletes an extra year of eligibility, even if they compete in 2020-21.
"I think there was some anxiety maybe at the beginning," Swanson said, "when they were wondering, 'How can we do this in a safe way? What's going to happen? What's our year going to look like? If we start the season and they pull the plug, do we lose our eligibility?' But when they came back, because of the work of the administration, because of the work of the support staff, because of the work of the athletic trainers and the strength coaches and all that, I think they quickly realized that we can be safe here and we can train and we can be together, and that was inspiring.
"Although I think we have a better idea of the direction we're going now, there's still some unresolved questions, but it's certainly better than it was. I think there's a lot less anxiety now recognizing that no matter what they're going to have their year back, and that's a real positive."
The NCAA announced this month that it would not hold championships for its fall sports in 2020. Soccer teams may end up competing in the spring, in which case Swanson plans to use the fall much as he would a typical offseason.
"You flip-flop it," he said. "Obviously, it would be great to train, it would be nice to play some games in the fall, but we don't want to do anything to jeopardize what could be a championship in the spring."