A first-year from Manhattan Beach, Calif., Billy Atkinson shares his thoughts on adjusting to life on the East Coast and with the Virginia cross country team. Atkinson comes from an avid family of runners, which includes his father Jeff Atkinson who competed in the 1988 Olympics. The freshman runner also has a love for surfing.
Q: As a first-year on the team from California, what interested you in running for the Virginia track and field & cross country team?
Atkinson: I was interested in coming to Virginia because I wanted to get out of California and try something new.
Q: How has it been adjusting to Charlottesville and the East Coast?
Atkinson: The biggest adjustment has been the humidity. It's very dry at home so the moisture is a big change. It also is odd not being able to see the ocean.
Q: Are there a lot differences between Charlottesville and your hometown?
Atkinson: Yes. Charlottesville has real weather and seasons which is very different from home where the weather is basically the same year around. Besides that, they are pretty similar. They both have big running communities and great people.
Q: What are your goals for the upcoming cross country season?
Atkinson: My goal for this cross country season is just to race as much as possible. It has been so long since I've gotten to compete so that is my only goal.
Q: What has been your favorite moment with the team so far?
Atkinson: I think running with a group of very talented guys has been the best part so far. We all are able to push each other and it makes training fun and exciting.
Q: Do you have a favorite place to go on Grounds?
Atkinson: My favorite place on Grounds is the dining halls. I like food.
Q: What made you interested in running cross country and was it always a goal of yours to compete in college?
Atkinson: My entire family runs so they pushed me to join cross country in high school even though I didn't want to. After a few races I knew I wanted to continue into college because I am very competitive and love pushing myself to higher levels.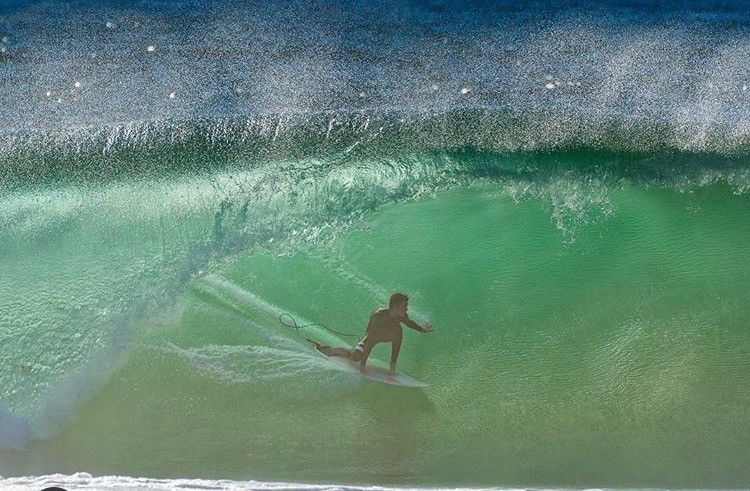 Q: What is your favorite activity to do outside of cross country/track and field?
Atkinson: Surfing is by far my favorite activity outside of running. I grew up near the beach and have been doing it ever since I was a little kid. Nothing beats ocean activities.
Q: How long have you been surfing? What is the South Bay Boardriders Big Wave Challenge and what was it like winning it back-to-back years?
Atkinson: I've been surfing for around 12-15 years. The South Bay Big Wave Challenge is a competition put on by our local surf club to see who can ride the biggest waves in our town. Winning two years in a row was super fun because we don't get big waves often and we got nice swells two years in a row.
Q: Did you learn any new skills over the summer? What did you do to stay busy during the quarantine?
Atkinson: I didn't learn anything new over the summer. I stayed busy during quarantine by focusing on my training and staying injury free for college.