By Jeff White (jwhite@virginia.edu)
VirginiaSports.com
CHARLOTTESVILLE –– Dean Vander Plas and his wife, Mary, have University of Virginia gear in their wardrobes, and the collection of sports memorabilia in their Minneapolis home includes a UVA pennant and photos taken on a historic night at U.S. Bank Stadium.
That arena in downtown Minneapolis, of course, is where the Cavaliers won the NCAA men's basketball championship in April 2019, and the Vander Plases were among the thousands of fans cheering for Tony Bennett's team at the Final Four. Even so, a little redecorating is in order as the weekend approaches.
"I'm turning all the pictures over," Dean Vander Plas said with a laugh Monday night. "I'm taking them down. They'll go back up eventually, but we're bleeding green this week."
Bennett won't hold that against his former University of Wisconsin-Green Bay teammate. Vander Plas' younger son, Ben, starts at forward for Ohio University, UVA's opponent Saturday in the first round of the NCAA tournament.
"I just love that family and love Dean," Bennett said Monday night.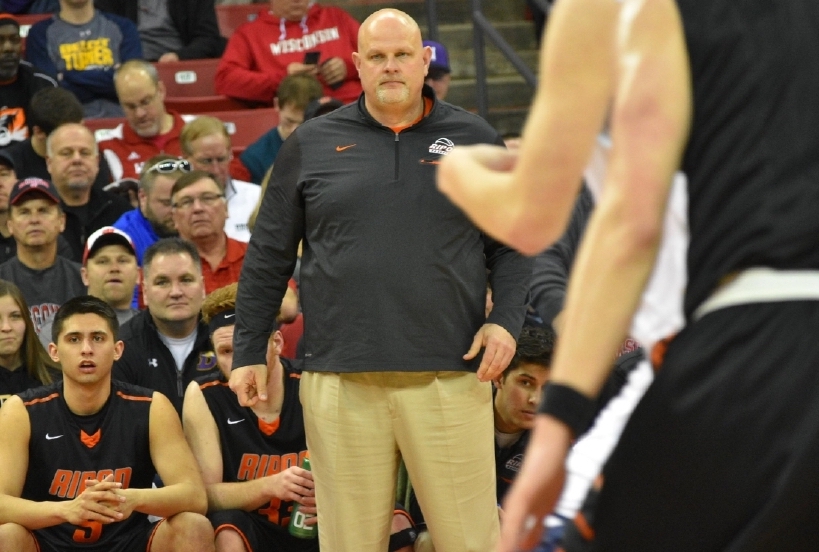 The Wahoos (18-6), seeded No. 4 in the West Region, meet the 13th-seeded Bobcats (16-7) at Assembly Hall in Bloomington, Ind. TruTV will televise the 7:15 p.m. game.
Ben Vander Plas, who played for his father at Ripon High School in Wisconsin, is averaging 12.8 points and 5.7 rebounds, and the 6-foot-8 redshirt junior leads Ohio in steals and blocked shots. He's second on the team in assists.
"His dad was a great teammate," Bennett said. "So physical and so tough, and actually as I'm watching Ben play, I'm starting to see some of the similarities. He's really having a good year."
The younger Vander Plas' full given name is Bennett, and that's no coincidence. It's a tribute to Dick and Anne Bennett and their three children: Tony, Kathi and Amy.
"Mary and I think the world of their whole family," Dean Vander Plas said.
Like Tony Bennett, Dean Vander Plas is in the Green Bay athletic hall of fame. As teammates, they helped the Phoenix earn the program's first NCAA tournament berth in 1991. Their head coach was Dick Bennett.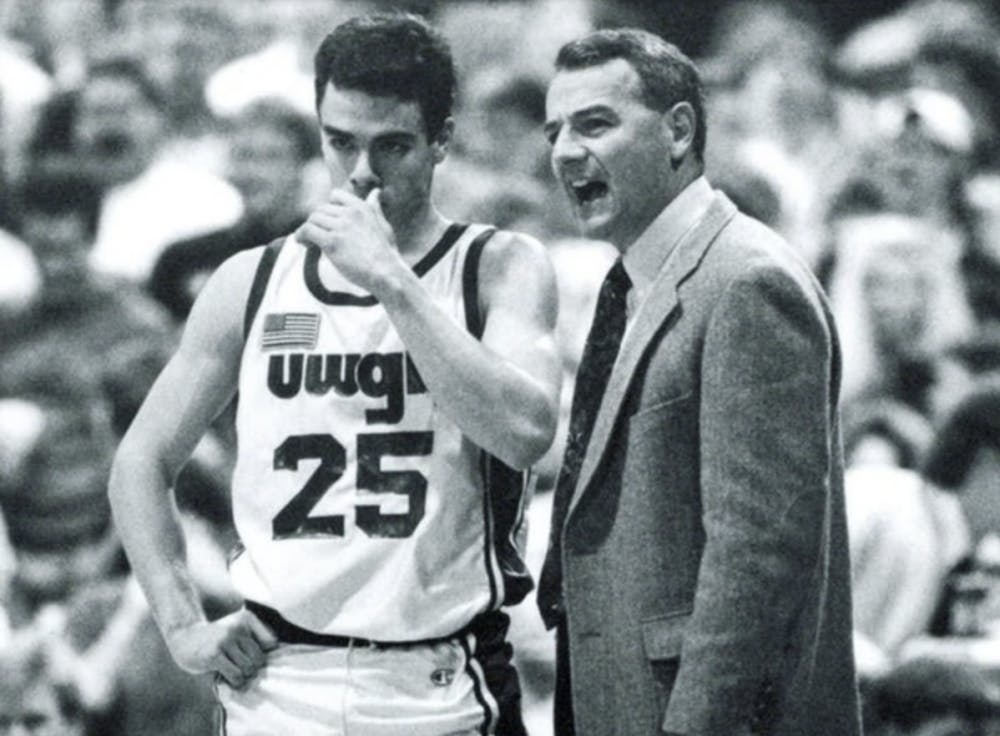 The younger Bennett was a sharp-shooting guard who led the Phoenix in scoring. The 6-foot-5 Vander Plas, who later had a tryout at tight end for the Green Bay Packers, protected his smaller teammate on the court and helped free Bennett for many of those shots.
"He used to set Jack Salt screens," Bennett said. "Dean was so wide and so tough. He could really play, and he would always say, 'If somebody's giving you a hard time, bring them my way.' "
Connections abound in this UVA-Ohio matchup. When Ben Vander Plas, who grew up in Ripon, Wis., was in the first grade, his teammates on the Fox Valley Skillz included a towheaded second-grader named Sam Hauser.
That's the same Sam Hauser who now, as a fifth-year senior, leads Virginia in scoring and was named to the All-ACC first team this month.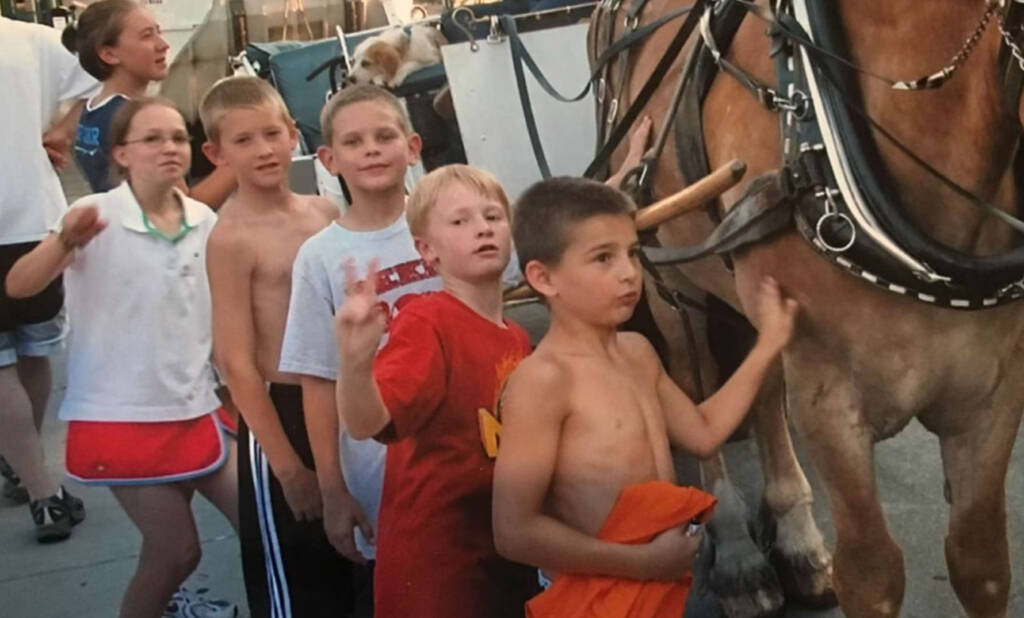 Hauser was then living in Winneconne, Wis., where his father, Dave, was head boys basketball coach at the local high school.
"Dave was a heck of a coach," Dean Vander Plas said. Ripon and Winneconne were in the same league, "so we'd play them two times a year. One year, when we both had really, really good teams, we played them three times."
Neither Sam Hauser nor Ben Vander Plas remembers much about their time together on the Fox Valley Skillz travel team––"It was a long time ago," Ben said, laughing––but they played against each other periodically in AAU ball as they grew older, and they've stayed in touch over the years.
After the NCAA tournament field was announced Sunday night, they exchanged messages and wished each other luck.
"It should be fun," Hauser said Monday.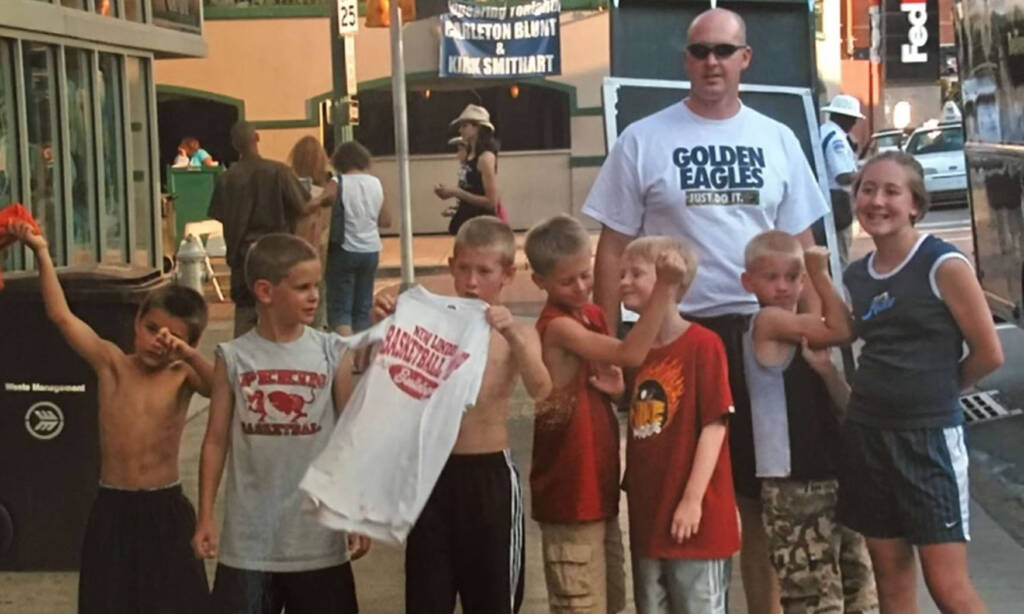 Ohio, which entered the Mid-American Conference tournament as the No. 5 seed, defeated No. 4 seed Kent State, No. 1 seed Toledo and No. 2 seed Buffalo to secure the MAC's automatic bid to the NCAAs.
The Bobcats bused from Cleveland to Indianapolis on Sunday, and during the trip Ben Vander Plas made some posts on social media about the team's MAC championship. Hauser chimed in and offered his congratulations, and he and Vander Plas speculated on what seeds UVA and Ohio were likely to receive.
"We were like, 'That'd be crazy if we got matched up,' " Ben Vander Plas recalled. That night, when the field was announced, "I started getting texts from a whole bunch of people, including my dad, and Sam texted me again," Vander Plas said. "There's definitely a lot of connections there."
His brother, Sam, is the director of operations for the men's basketball program at Green Bay, whose players include Tony Bennett's nephew, Lucas Stieber.
"It's kind of a tight circle," Dean Vander Plas said.
In 1996, when Tony and Laurel Bennett were married in Baton Rouge, La., Dean and Mary Vander Plas were among the guests at the wedding.
"It goes back a long way, for sure," Bennett said.
As a Green Bay player, Bennett was as purposeful as he is as a coach, Dean Vander Plas said. "He's always been precise, and his work plan leads to a desired outcome, whether it's his faith walk, his relationship with his family, or his relationship with his dad.
"I had two sons that played for me [at Ripon High], and I know it's difficult all the way around. But there was no doubt that Tony earned everything. It's an interesting talent that he has, and I see that same ability in him as a coach. He's never been overly [demonstrative or loud]. He's just always had a plan.
"He was a good teammate. That's the other thing. I felt like I was a decent leader, but I wasn't the player he was. But I had a skill set, and he knew how to use that."
Vander Plas laughed. "I got in people's way, and he made me look good by knocking some shots down. I got to have great success, and people think I was a decent player at Green Bay, and it's because I played with some pretty good players under an unbelievable coach."
Before Ben Vander Plas entered high school, he attended a UVA basketball camp at John Paul Jones Arena one summer. His father accompanied him to Charlottesville.
"Such a great family," Bennett said. "That was a fun time to have them at our camp."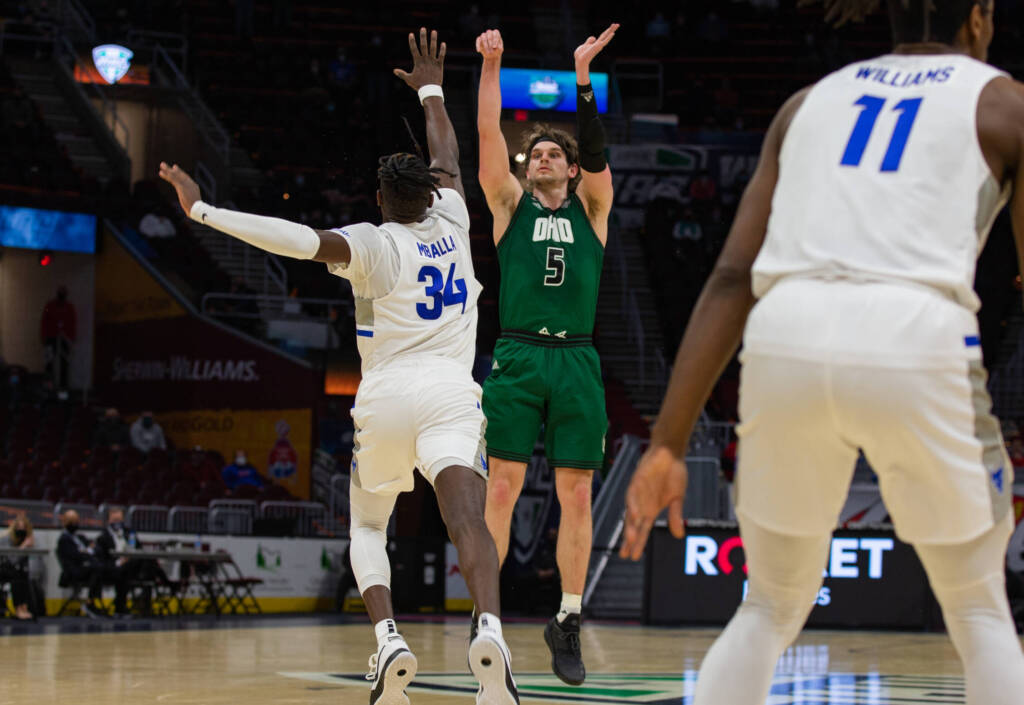 When he was a boy, Ben Vander Plas said, "really the only person that called me Bennett was my mom. But we have another Ben on our team [at Ohio] now, with Ben Roderick, so my coaches and a lot of my teammates are starting to call me Bennett again. It's starting to come out."
He's followed the Hoos from afar over the years. "My family's kind of by default Virginia fans, because of my dad's connection with Tony," Ben Vander Plas said, "and then obviously when Sam transferred there. I've been watching a couple of their games this year and keeping up with them."
To be reunited with Hauser on such a big stage is "going to be special," Ben Vander Plas said. "This is definitely going to be something I'm going to remember forever. It's going to be cool, and I'm looking forward to battling it out with him out there."
His parents will be in the crowd at Assembly Hall, wearing green.
"I'll be cheering my son on big time," Dean Vander Plas said, "but if they don't win, at least I know the Bennett family has had some success. It'll be a bright spot no matter what."
To receive Jeff White's articles by email, click here and subscribe.