By Jeff White (jwhite@virginia.edu)
VirginiaSports.com
CHARLOTTESVILLE –– He was 18 years old when, in the summer of 1986, he enrolled at the University of Virginia and joined head coach George Welsh's football program.
At the age of 53, Shawn Moore is returning to his alma mater, where he had a legendary career as a dual-threat quarterback. He's been hired as associate director of development for the athletics department, one of two positions recently created to accelerate fundraising for the Master Plan, whose next phase is a new football operations center.
"Shawn is one of the most iconic figures in Virginia Athletics history, and his legacy and that era of Virginia football are inspirational for us today," athletics director Carla Williams said.
"He loves the University, and he has an incredible ability to bring people together for a common purpose. All teams need that kind of talent."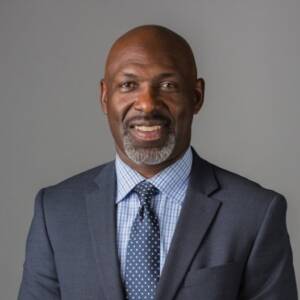 Moore, who's been working in the private sector for the past three years while splitting time between Arizona and Richmond, said he sees this as "a finish-my-career opportunity to give back to the University. It's almost like coming full circle."
In his new role, Moore will be reunited with Gerry Capone, whom he's known for 35 years. Capone, UVA's longtime associate athletics director for football administration, recently was named associate AD for development.
"He's a quality individual," said Capone, who's been at Virginia since 1982, "and I'm looking forward to working with him."
Moore said: "I'm excited about it. It couldn't have been a better fit."
Capone and Moore will report to Williams. They'll also work closely with Dirk Katstra, executive director of the Virginia Athletics Foundation, and Ted White, UVA's deputy AD for strategic advancement, as well as University Advancement.
"We are ecstatic to have Shawn and Gerry on-board," Williams said, "to not only help us with fundraising, but with every aspect of elevating Virginia Athletics."
Williams came to UVA from the University of Georgia in the fall of 2017. Moore was then working as the director of community and inclusion at St. Christopher's School in Richmond, and Williams met him at the Boar's Head Resort not long after she started at UVA.
"I was immediately impressed," Williams said.
The feeling was mutual. "I'll never forget," Moore said, "I was there for a meeting with St. Chris, and she just popped over to have lunch with me, and she was super engaging and super attentive. She just wanted to hear about my experience [at UVA], and so I told her.
"We just talked, and I listened, she listened, and here we are going on four years later, she said, 'Can you help us do this?' I said, 'I'd be honored.' "
He wants to assist UVA Athletics in any way he can, Moore said, "and so after talking to Carla, this is what I can do to help. I'll leverage my relationships and cultivate new relationships and try to re-engage football alumni and get this thing working in the right direction."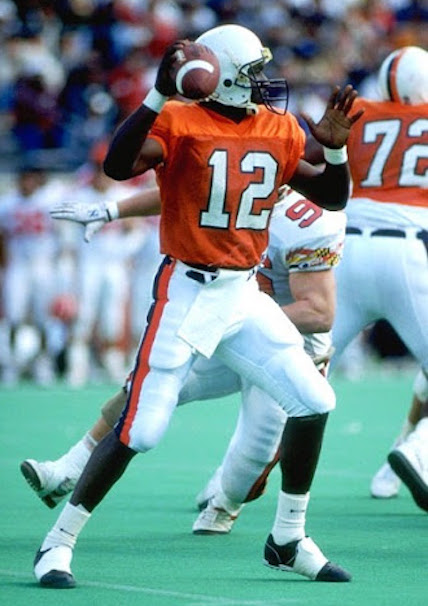 This will be the fourth time Moore has relocated to Charlottesville. The first was in 1986 after he graduated from Martinsville High School. A 1990 alumnus of UVA, Moore played professionally for five years (in the National Football League and Canadian Football League), then returned to Charlottesville in 1995 when his then-wife took a job at the University.
Moore later moved to the D.C. area, where he worked at Howard University, for USA Football and at St. Albans School before returning to Charlottesville in 2010 to join then-UVA head coach Mike London's staff as wide receivers coach.
In 2014, Moore moved to the Dallas area to become director of community relations for the College Football Playoff, and he started at St. Christopher's in 2016. His son, Mike Moore, was a standout defensive lineman for Virginia and now plays in the CFL.
A three-year starter at quarterback for Welsh, Shawn Moore finished fourth in voting for the Heisman Trophy as in 1990, when the Wahoos rose to No. 1 in the national polls.
When Moore played at UVA, the football program was based at University Hall, which was demolished in 2019. Since 1991, the McCue Center has housed the football offices and weight room, and most of the schools with which UVA competes have far superior facilities.
Moore, who worked for the NCAA's enforcement staff in the late 1990s, is well aware of the gap between Virginia and other schools. He remembers a conversation he had with former UVA wide receiver Derek Dooley, who's coached at Georgia and LSU, among other schools. Dooley emphasized the importance of facilities in recruiting.
"And so in order to compete with those guys, we have to have the facilities," Moore said. "We have to."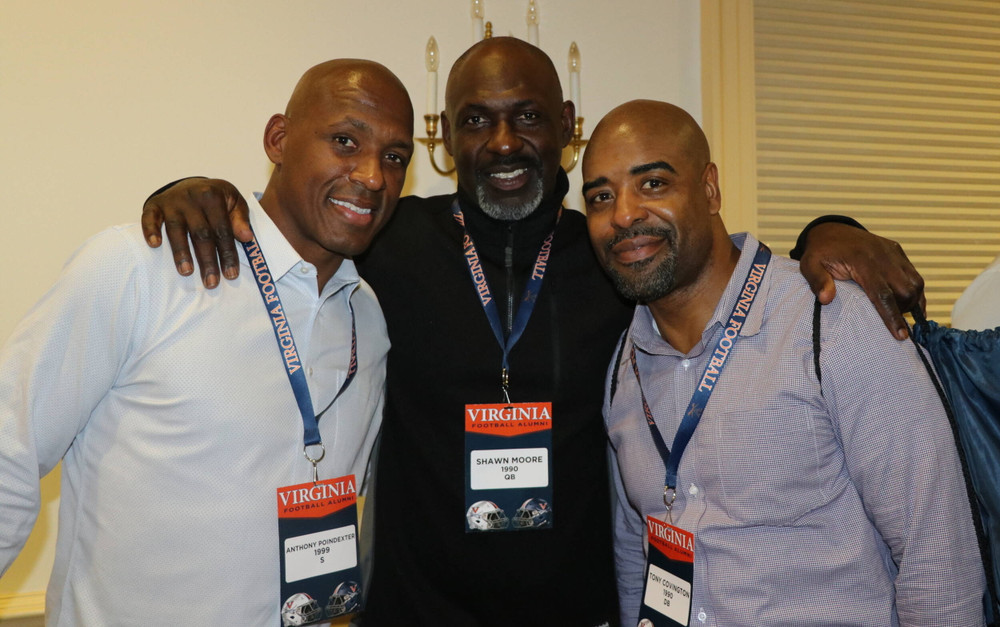 The Cavaliers are heading into their sixth season under head coach Bronco Mendenhall. The most recent phase of the Master Plan—two natural-grass practice football fields and lights––was completed last summer, and that's been an enormous benefit to the program. But the Hoos still lack a modern operations center, Mendenhall noted recently, and that's holding them back.
Mendenhall said a new building is "essential if a program wants to compete at the highest level of college football, which is amazing for a community, amazing for an institution, an amazing growth vehicle for young people, and also an amazing resource for an entire community.
"And so a football operations center isn't an optional part of becoming an exceptional athletic department. A football operations center is just simply a requirement that says that you mean business and that your intention is to become exceptional. We're doing everything we can in the meantime, and there isn't a better practice facility, I think, in Power 5 football than ours."
After a new operations center is built and the football program moves out of the McCue Center, Williams said, the department will begin work on the remaining phases of the Master Plan, including the renovation of the McCue Center and the construction of an Olympic sports center.
Moore's good friends in Charlottesville include Lo Davis, a VAF associate director, and Barry Parkhill, a longtime associate AD of development. He's never worked full time in development, but when Moore was associate AD at Howard, "I was pretty much the No. 2 person there," he said.
"It was everything from fundraising to operations to scheduling. So it's not new to me. Athletics is definitely not new. And then when I went to the College Football Playoff, I was working with multiple athletic departments," Moore said.
"I don't think it'll be a huge learning curve for me. Development is unique in itself, and I'm super excited to be able to learn from people like Lo Davis and Barry Parkhill, because I've spent enough time with those guys to know that they love what they do, and for me, if it's about cultivating relationships and establishing new relationships. I'm super stoked about it."
To receive Jeff White's articles by email, click here and subscribe.