By Jeff White (jwhite@virginia.edu)
VirginiaSports.com
CHARLOTTESVILLE –– At the beginning of April, with the season in danger of slipping away from his baseball team, University of Virginia head coach Brian O'Connor spelled out the reality of the situation to his players.
If the Cavaliers didn't start playing well, O'Connor told them, "then we're not going to end up being able to have a chance to do the things that we really want to do."
Heading to Atlanta for a three-game series with Georgia Tech, Virginia was 11-13 overall and 4-12 in the ACC. The Cavaliers dropped the opener to the Yellow Jackets but came back to take the series, and they've rarely stumbled since then. UVa has won three ACC series (Clemson, Duke and Virginia Tech) and lost only one (Louisville) since that trip to Atlanta.
The Wahoos "just kind of started to click at the right time," O'Connor said, "and we carried it from that weekend then into the Clemson weekend. [It] was big for us to be able to repeat it again, and when you start doing that you believe that, all right, this is what we have to do to be successful. And then when you see the results of it, it starts to snowball a little bit in the right direction."
For all the progress they've made over the past six weeks, the Cavaliers still have more work to do if they are to return to the NCAA tournament. Six regular-season games remain for UVA (22-21 overall, 13-17 ACC), starting with a series this weekend against Wake Forest (17-23, 7-19) at Disharoon Park.
They're scheduled to meet at 6 p.m. Friday, 6 p.m. Saturday and noon Sunday. The series opener will be carried on ACCNX, with the final two games to air live on ACC Network.
Virginia will close the regular season, starting Thursday, with a three-game series against Boston College (20-25, 9-21) in Chestnut Hill, Mass. In the latest RPI, UVA is No. 43, Wake is No. 75, and BC is No. 89.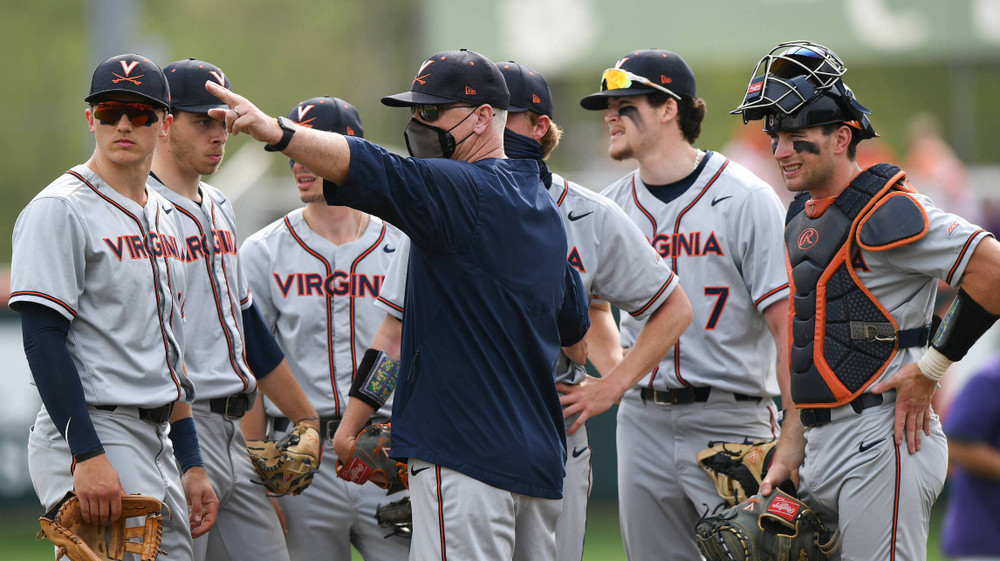 Final exams, which started last Friday, end this weekend at UVA. The Cavaliers haven't played since May 4, when they led VCU 5-0 after six innings but ended up losing 7-5 at Disharoon Park, but they've practiced and scrimmaged regularly throughout the exam break.
The coaching staff hasn't had to remind the players about the importance of the final two series, O'Connor said.
"The guys know what's at stake," he said. "They know what we have to do to give ourselves the best chance moving into the remainder of the ACC season and postseason. They just want to play good baseball, and that's what we're focused on. I don't want to continue to talk about how many wins does it take and things like that. They know that we've got to, first and foremost, play good baseball and we've got to win series and then take it from there. We get what we earn. We're excited to be playing this weekend and looking forward to getting going."
The key to the Cavaliers' resurgence, O'Connor said, has been "little improvements, collectively as a group. For example, as a pitching staff, just minimizing some of our walks. Holding runners [on base] a little bit better and not putting guys into scoring position because guys are stealing bases against us. They're big things, but it's just being a little bit better in areas like that. Playing just a little bit cleaner defense, and offensively just being a little bit better, getting the leadoff guy on more often, and collectively as a group, each of them just being a little bit more productive. I really think that that's what happened."
Among the players whose productivity has increased are Zack Gelof, Nic Kent and Devin Ortiz. Gelof has raised his batting average to .280 and leads the Hoos with 11 doubles. Kent is hitting only .230 but has four home runs and is tied for second on the team in RBI (26). Ortiz has six homers––second only to Kyle Teel (seven) on the team––and is hitting .291.
"So it wasn't saying, 'Hey we're way down here and we got to make this enormous jump,' " O'Connor said, "because that's too much for somebody or a team to try to do. It was just being a little, little bit better, and I think that made the difference in allowing us to win series."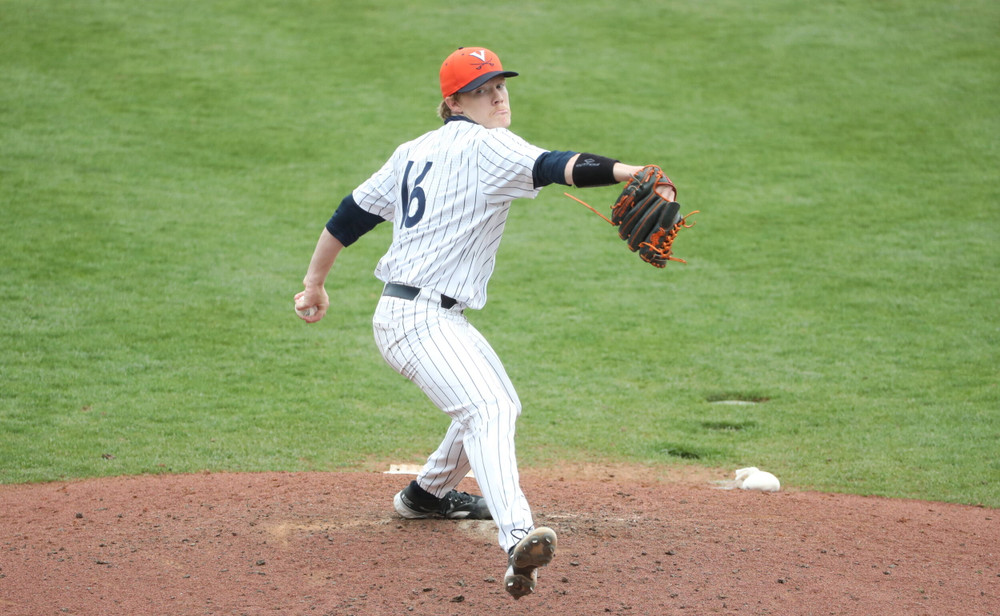 Virginia's starting pitchers this weekend will be Andrew Abbott (Friday), Mike Vasil (Saturday) and Nate Savino (Sunday). Abbott, a senior left-hander, was used almost exclusively in relief during his first three seasons at UVA, but he's made a seamless transition to the starting rotation.
"He's had a fantastic year for us," O'Connor said. "I know that might not be reflected in his record, his wins-losses record, but his numbers are really spectacular."
Abbott is 5-5 with a 3.46 earned-run average. He's struck out 99 in 67.2 innings, with 22 walks, and opponents are hitting .242 against him.
"He's been very, very consistent," O'Connor said. "Some of the games he's been dominant and has outright won the game for us."
The Cavaliers' closer, fifth-year senior Stephen Schoch, generally has been superb, too, but he's coming off a rough outing. Against VCU, Schoch gave up four runs in the top of the ninth inning, all of them earned.
For most of the season, O'Connor said, Schoch has "been really spectacular at finishing games for us. Obviously, sometimes it hasn't gone 1-2-3. Most of the time it doesn't, for any closer. There's been some eventful moments, but in the end he's made the pitches."
In 17 appearances this year, Schoch has seven saves. He's 2-1 with a 2.96 ERA, and opponents are hitting .224 against him.
The VCU game marked "the first time really that he didn't go out there and finish it up," O'Connor said. "He's got a lot of maturity, he's been a lot in a lot of situations. I believe that he'll handle it the right way and be ready to go for this weekend."
To receive Jeff White's articles by email, click here and subscribe.