By Jeff White (jwhite@virginia.edu)
VirginiaSports.com
CHARLOTTESVILLE –– In the midst of a streak of 14 consecutive trips to the NCAA baseball tournament, four of which ended with College World Series appearances, University of Virginia head coach Brian O'Connor and his assistants never took those accomplishments for granted.
The coaching staff knew how challenging it was to make the field of 64, O'Connor said Tuesday, and in 2018 and '19 the program experienced the pain of missing the NCAA tournament. (The COVID-19 pandemic shut down college sports in March 2020, when the Cavaliers were 14-4, and there was no NCAA tournament last season.)
And so now that the Wahoos are back in the NCAA tournament for the first time since 2017, they have an even greater appreciation for what it means to be playing in June. None of the players on Virginia's roster has appeared on this stage.
"It's something that I've always wanted since I stepped foot on here," senior designated hitter Devin Ortiz said Tuesday. "Being recruited, that's something you always want to do, make a regional and make the NCAA tournament and have a great season. And this is the first time since I've been here that we're doing that, so it feels amazing that we were able to make a turnaround, especially with how the season was going with our backs against the wall."
The NCAA revealed the tournament field Monday, and the Cavaliers watched the selection show at Disharoon Park. Their next stop is Columbia, S.C. The No. 3 seed in the double-elimination regional, Virginia (29-23) will face No. 2 seed South Carolina (33-21) at noon Friday.
ESPN2 is televising the game. It'll be the first meeting between these programs since 2011, when the Gamecocks ousted the Cavaliers at the College World Series in Omaha, Neb. South Carolina went on to repeat as NCAA champion that season.
"Certainly we feel fortunate," O'Connor said, "and we're excited about the opportunity, and that opportunity was earned through everything we've been through this year. I'm excited for this group, because this is the group that stood up and played the way they needed to play to get us back there. We had a pretty good run there for a lot of years in a row … So we feel great to be back in the mix, and hopefully this is something we can build on and start another streak [of NCAA tournament appearances]."
In 18 seasons under O'Connor, the Wahoos have won 743 games. In 2014, the Hoos were NCAA runners-up, and they won the national title a year later.  The 2021 Cavaliers haven't been as dominant as many of their predecessors, but O'Connor said he told his players after the selection show Monday that he's as proud of this team as any he's coached, if not more so, "because of what they were up against."
Late on April 1, UVA's NCAA tournament hopes were fading. The Cavaliers had dropped the opener of a three-game series with Georgia Tech in Atlanta that night, and their ACC record was 4-12.
A stunning revival followed. With little margin for error, the Hoos rallied to finish 18-18 in league. Then they advanced to the semifinals of the ACC tournament, beating top-seeded Notre Dame along the way.
"I think it was a great experience," Ortiz said of UVA's late-season surge. "I think it brought the team together, for sure. It showed us that we're playing well with our backs against the wall, and we're going to keep doing that and keep playing with a chip on our shoulder. And keep playing for one another. That's the most important thing."
To put themselves in contention for an at-large invitation to the NCAA tournament, the Hoos had to start piling up series wins, and they "should gain a lot of self-confidence as a team from having done that," O'Connor said. "There's no question I think that will serve this group well moving into this weekend. That said, everybody in this [regional] did something to get there."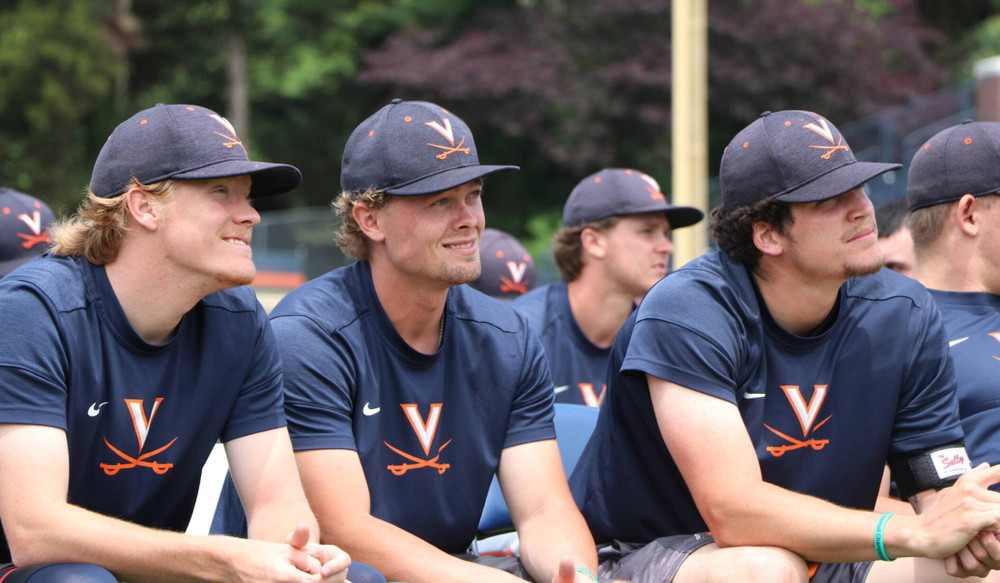 The regional's No. 1 seed is Old Dominion (42-14), which faces fourth-seeded Jacksonville (16-32) at 7 p.m. Friday. The teams that lose Friday will meet in an elimination game Saturday at noon. Friday's winners will clash at 7 p.m. Saturday.
In 2004, O'Connor's first season in Charlottesville, UVA advanced to the NCAA tournament for the first time in eight years. In each of the next 13 seasons, the Cavaliers' roster included players with NCAA tournament experience. That's not case this season, and so the coaches are "taking that opportunity this week to educate our guys as much as we can about what does it take, what's the approach that it takes, for us to go down to Colombia and have an opportunity to win on Friday and then advance out of this thing," O'Connor said.
Make no mistake, he said, the Cavaliers' goal this weekend is to move on to a best-of-three NCAA super regional. "We're not in this to participate," O'Connor said. "We're in this to go win this thing, so we can have a chance to win a series next weekend to advance on to Omaha."
Watching the selection show was an exciting experience for the players, Ortiz said, and they "soaked it in and enjoyed the moment. But I think everyone understands that today is a new day and tomorrow is a new day, and this weekend, it's coming up. It's not going to be easy, but the most important thing is to enjoy the moment while we're there. I think if we do that and if we play for one another and we just have fun, we're going to make the best experience of it."
Virginia's starting pitcher Friday figures to be senior left-hander Andrew Abbott, though O'Connor said the coaching staff hasn't made a final decision. A first-team All-ACC selection, Abbott has pitched brilliantly for much of the season, but especially of late.
In UVA's 14-1 rout of Notre Dame in the ACC tournament, Abbott allowed no runs, struck out nine and walked one in 6.1 innings.
"He's been great for us," said catcher Logan Michaels, a graduate student. "I think he's been attacking hitters, throwing a lot of strikes, just filling up the zone. That's the biggest thing. All his pitches are really sharp, his breaking ball, changeup. You can tell he has that edge on him."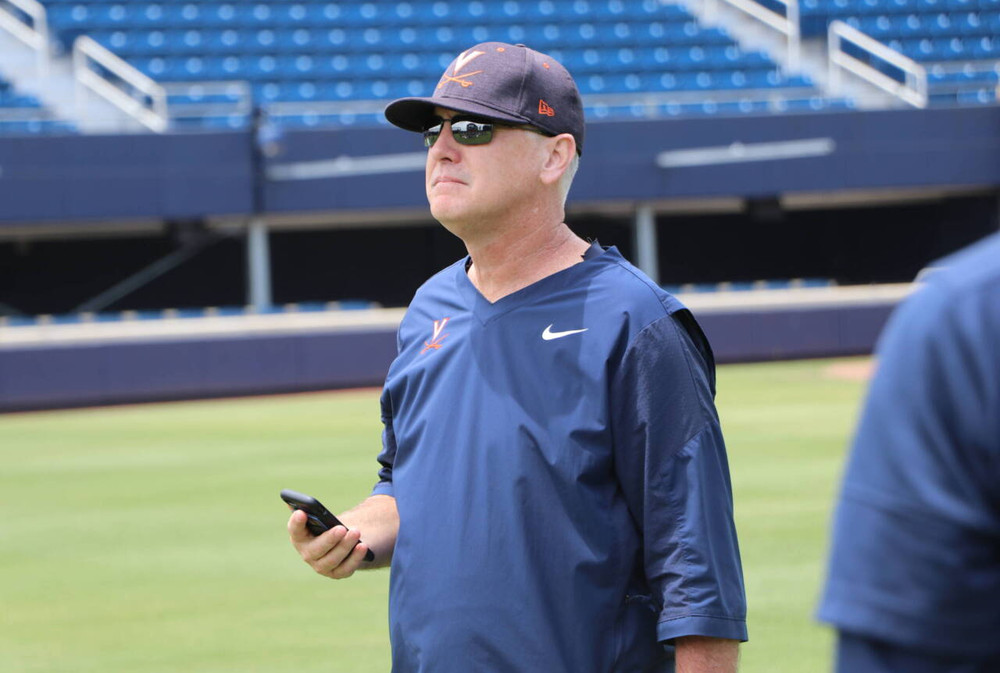 With only a few exceptions, including a three-game series at Virginia Tech, UVA has played in front of sparse crowds this season. But the NCAA has relaxed its COVID-19 protocols for the postseason, and the scene will be much different in Columbia, where South Carolina has a large, vocal fan base. That's fine with the Cavaliers, who thrived in the hostile atmosphere they encountered in Blacksburg.
"Going down to Virginia Tech, they had a really good crowd, and I think we just fed off that," Michaels said. "It's just nice to have fans in the stadiums again, just the whole energy and the atmosphere is always great. So I'm definitely looking forward to that this weekend."
So is Ortiz. Early in the season, he said, "I think every stadium we played at had a few fans, but it wasn't where it used to be. Going to Virginia Tech, we knew how their fans were going to be. The first game, it was kind of a shocking thing, like, 'Whoa, the fans are back.' But I think that's something that fueled the fire, and I think that's something that drove us that weekend.
"I think we play better with bigger crowds, honestly, especially with our backs against the wall. I think it's just something that fuels us, and also it's fun. It's fun when you play with fans. It's not like a glorified scrimmage where there's no one in the stands."
The coaches' message to the players this week?
"We've just got to keep playing how we've been playing," Michaels said. "We've been playing with our backs against the wall for a long time, and obviously we have a chip on our shoulder and things are going really well for us. So I think just continuing to play the game the same way."
To receive Jeff White's articles by email, click here and subscribe.