By Jeff White (jwhite@virginia.edu)
VirginiaSports.com
CHARLOTTESVILLE –– During a first-half timeout at the Virginia-William & Mary football game Saturday night, the videoboard at Scott Stadium showed Trey Murphy III on the home sideline. The crowd roared, and Murphy smiled as he acknowledged the fans' cheers.
Taking in the scene around him, especially the raucous student section, "I was a little jealous, I can't lie," Murphy recalled Tuesday at John Paul Jones Arena.
That's because in 2020-21, the one school year Murphy spent at UVA, COVID-19 protocols restricted attendance at JPJ to a smattering of fans. The 6-foot-9 forward knows what a formidable home-court advantage the Wahoos traditionally have enjoyed at JPJ, and he can't help pondering what might have been.
"When I get to come back to JPJ, hopefully for a game, I'm just excited to see how packed it is and how lively it is," Murphy said. "I feel like the fans would have appreciated me a lot last year."
After two years at Rice, Murphy transferred to UVA last summer. When he arrived, he expected to have to sit out the 2021-22 season. The NCAA approved his request for immediately eligibility, however, and he became a key piece on a team that won its 10th ACC regular-season title.
Murphy shot 50.3 percent from the field, 43.3 percent from 3-point range, and 92.7 from the line to become the first player in program history to join the 50-40-90 Club.
He averaged 11.3 points and 3.4 rebounds per game during a year in which his NBA stock steadily rose. When the season began, Murphy wasn't projected as even a second-round pick in most 2021 mock drafts. By the time he entered the draft last spring, he was considered a lock to be chosen in the first round.
"I'm not trying to sound cocky or anything like that," Murphy said, "but I felt like once I put my name into the draft, I kind of knew where I would be projected, because if you look at my size, my shooting ability and my ability to defend, that alone says somebody that's in the first round, at least."
The NBA held its draft July 29 in Brooklyn, N.Y., and Murphy heard his name called long before the end of the first round. The Memphis Grizzlies selected him 17th overall, then traded him to the New Orleans Pelicans, who had made clear to Murphy ahead of the draft that they wanted him.
"One hundred percent," he said. "That was the team that showed me the most love during the entire draft process. My dad was telling my agent that he wants me to play for the team that loves me the most, and my agent said, 'Well, he'll be playing in New Orleans then.' "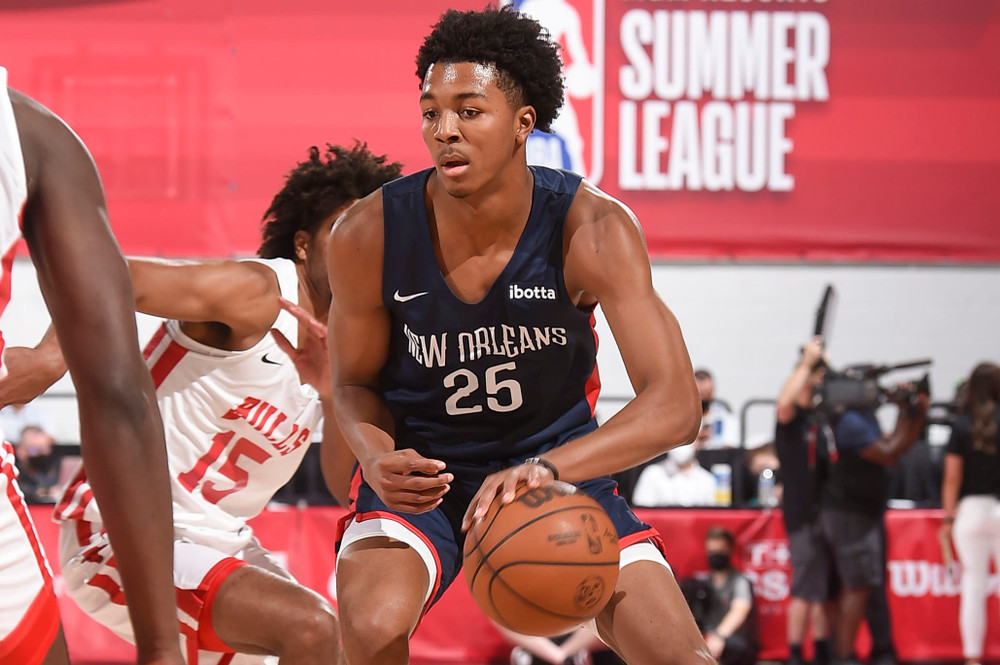 Murphy, who's from Durham, N.C., was the ninth UVA player selected in an NBA draft during Tony Bennett's tenure as head coach. The buzz about Murphy grew louder last month, when he starred for the Pelicans' entry in the Las Vegas Summer League.
In five games, all New Orleans victories, Murphy averaged a team-high 16.3 points, 7.0 rebounds. 2.8 assists, 1.8 steals and 1.3 blocked shot. He shot 56 percent from the floor overall, 44 percent from 3-point range, made all six of his free throws, and earned a spot on the All-NBA Summer League first team.
Even so, Murphy said, in "all honesty, it doesn't feel like I'm in the NBA yet. I think once I get to the games and I'm playing against the LeBrons and [Durants] and guys like that, that's when I'll realize I'm really here. After that happens, then it'll just be like, 'All right, they're just another person, it's just another opponent.' "
Murphy was one of eight former Cavaliers who played in the Las Vegas Summer League, along with Kyle Guy, Justin Anderson, Mamadi Diakite, Braxton Key, Sam Hauser, Jay Huff and London Perrantes. Murphy knows some alumni better than others––he played with Hauser and Huff in 2020-21––but he said he's been embraced by everyone associated with Bennett's program.
"They've accepted me," Murphy said, "even though I was here for about eight months. I wasn't really here for a full year. They still accepted me and brought me into their family, which is a reason why I'm back here right now. I feel like being a part of this family is super important, and using their resources and just being around good people is super important too."
Murphy has been in Charlottesville for about a week, working out at JPJ with strength and conditioning coach Mike Curtis, noted basketball trainer Damin Altizer, who played for the Cavaliers, and former UVA student-manager Grant Kersey.
"Right now I'm focused mainly on getting in shape and staying in shape, because I think that's going to be the biggest thing for me," Murphy said. "If I really want to play at a high level, I gotta make sure I'm in top-top shape and I'm able to give everything that I can, and the minutes are going to be there. If I'm not in shape, then it gives me less of a chance to show what I can do."
He wasn't in Bennett's program for long, but Murphy says he benefited greatly from the experience.
"I would say overall defensively I became so much better," Murphy said. "Like I've said before in many interviews, I didn't play defense for 19 years of my life, and I felt like Virginia really helped me get a lot better defensively because of just the attention to detail and how we practiced it every single day in practice. It's 80 percent of practice, so anybody is going to come here and become a better defender. And I feel like my shot got a little bit more in tune, because Coach Bennett, he's a sharpshooter and he gives out his little tips and different things that he does in order to help us become better shooters."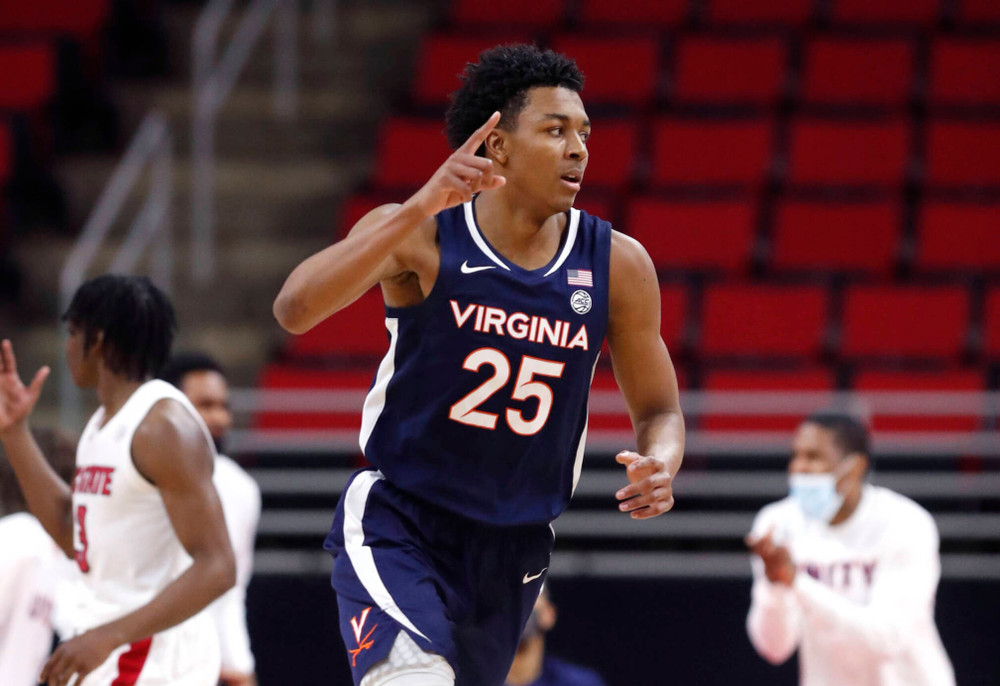 Murphy signed with the Pelicans last month, and his contract guarantees him millions of dollars. Still, he said, he's in no hurry to move on from his 2014 Acura RLX.
"It's a solid car, and I think I have other priorities that I want to spend my money on," Murphy said. "Then after I see my budget and everything, how the chips fall in, I'll decide what car I want."
The NBA works with rookies to help them develop sound money-management strategies, and Murphy has financial advisors, too. "They're really good people," he said. "I'm going to listen to what they have to say, obviously, because they've been doing this for a while."
He said he's spent about 12 hours total in New Orleans, and that was when he worked out for the Pelicans. The city is recovering from Hurricane Ida and power remains out in many parts of New Orleans, but Murphy hopes to get back there soon to find a place to live.
He's eager to experience one of the United States' most compelling cities. "Plus, I love food, too," Murphy said, "and they've got a lot of great food down there, and that's one part of it. And the people [of New Orleans] really support their athletes."
He'll be in Charlottesville through Saturday, and then he's leaving to take part in voluntary workouts with other Pelicans at a location away from New Orleans. NBA training camps open Sept. 28. The Pelicans, whose roster includes former Duke stars Zion Williamson and Brandon Ingram, are heading into their first season under head coach Willie Green.
"We're all starting at square one, and so I'm really excited to be with Coach Green," Murphy said. "He's a really good dude and we run a lot of good stuff. I'm really excited to see what he has in store."
Murphy, who was named to the All-ACC Academic Team, said he plans to complete work on his degree in sociology. For now, though, "I'm going to take a little break from school," he said.
That doesn't mean he'll be a stranger to Charlottesville.
"I'll be back many times, because this is the place I call home," Murphy said. "I'll definitely be back."
To receive Jeff White's articles by email, click here and subscribe.