By Jeff White (jwhite@virginia.edu)
VirginiaSports.com
CARY, N.C. –– For the University of Virginia women's soccer team, the goal was to wake up Monday as ACC tournament champion. That won't happen. The top-ranked Cavaliers lost 1-0 to second-ranked Florida State in the title game Sunday afternoon, only the second time they've been shut out this season.
The defeat stung, UVA head coach Steve Swanson acknowledged afterward at WakeMed Soccer Park, but his team has larger goals than another ACC championship. The field for the NCAA tournament will be announced Monday afternoon, and the Wahoos (16-2-2) are locks to earn a lofty seed.
"One thing that our coaches stress to us and our team is pretty good about is, once it's done, it's done," UVA forward Diana Ordoñez said, "and there's no point in sitting here pouting about it. We have unfinished business."
The Hoos advanced to the College Cup last season––they fell to FSU in the NCAA semifinals at WakeMed Soccer Park––and "we want to be right back there again this year, with hopefully an extra game after that," Ordoñez said. "We're gonna learn from what happened [against FSU] and we're gonna learn from our mistakes and what we can do better, but other than that, there's no point to just sit here and dwell on the loss when we have games to win, and we have to move forward."
Virginia and Florida State were meeting for the second time in less than two weeks. In the Oct. 28 regular-season finale, they played to a 1-1 tie in Tallahassee, Fla. In the rematch Sunday, the second-seeded Seminoles (16-1-2) scored a long-range goal in the 10th minute and then hunkered down on defense.
"Tough loss," said Swanson, who was named ACC Coach of the Year last week. "Small picture, I think we're disappointed. Big picture, nobody was injured. I think that's always a challenge in a game like this, when you play Friday-Sunday, that you may lose somebody at this point in time going into the NCAA tournament, which didn't happen, so we're happy about that. But tough game. I feel for our players, they worked hard and are obviously disappointed, but certainly big congratulations to Florida State. They're worthy champions. I think they're a good team and they're well-coached. And so we lost to the better team today."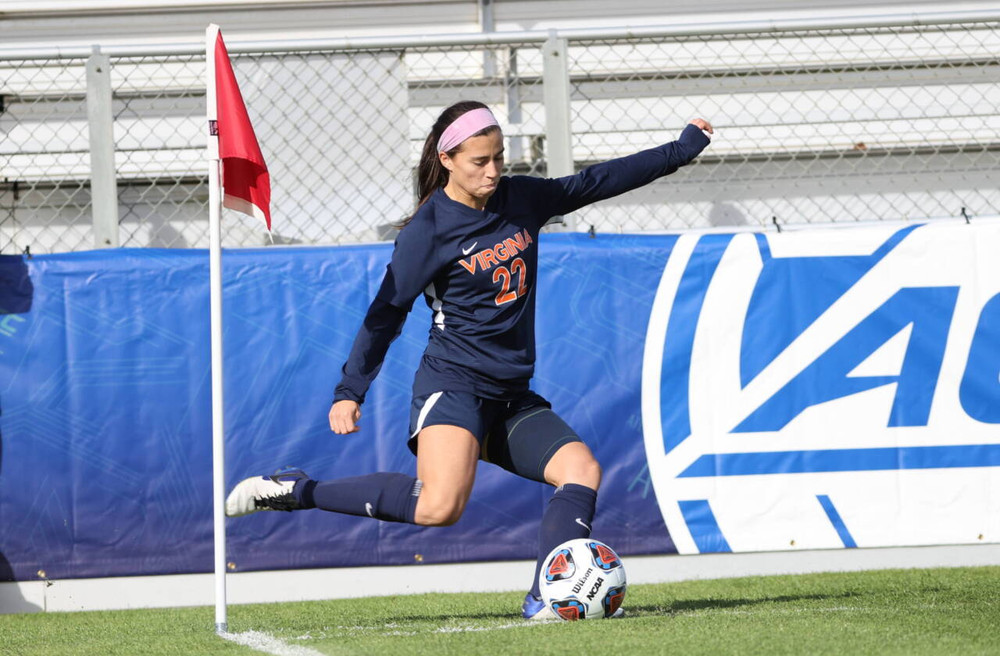 Virginia was seeking the third ACC tournament title in program history and its first since 2012. The Hoos won the ACC regular-season title and were seeded No. 1 in the conference tournament.
The loss "definitely pulls at the heartstrings," UVA goalkeeper Laurel Ivory said. "I think we were all really, really confident going into today."
Swanson said: "Obviously, we were coming in here with some good momentum. But you're not gonna win games at this level just by wanting it more. You have to perform, and you have to do the things that you're capable of doing in order to get wins. And that's just as simple as it is. Florida State was better than us today at that."
Ivory said the Hoos didn't come close to playing their best game Sunday, especially in the first half, but "we do have a whole other tournament coming at us, and at the end of the day, if not winning this one means we're in a better position to win this next one, I'll take it. But, yeah, this one hurts, for sure."
The Seminoles scored on a 30-yard shot by midfielder Clara Robbins, who caught Ivory out of the goal. The ball sailed over her outstretched hands and into the back of the net.
"I take full responsibility for that goal," Ivory said. "I thought she was gonna play a through ball, and at the end of the day my job is to protect the goal, not the space, so I'm gonna take that one. I was out. I was expecting her to slip the ball in behind, for me to read it. I wasn't expecting her to go for goal from there and that's naive on my part."
The manner in which the Noles scored surprised Swanson, "but I don't blame that on Laurel," he said. "I'm not saying that at all …. Laurel took responsibility for that, but there were a lot of things that happened on that [goal]. And, again, it's a 90-minute match. You can look at events like that and go, wow, but the reality is, we all have to share in that, including me, the coach."
Florida State shut down Ordoñez, the ACC's offensive player of the year, for most of the game, and the other Cavaliers created few opportunities. In the 10th minute, Haley Hopkins blasted a shot that hit the left post and bounced away, but Virginia didn't seriously threaten again until late in the game.
Ordoñez, who leads the Hoos with 15 goals, had two excellent chances in the final 12 minutes Sunday. The first shot she sent wide. FSU goalkeeper Cristina Roque saved the second one.
"It was difficult," Ordoñez said of facing the Seminoles. "Their defense is very physical, they're going to bump you, they're going to pull a jersey, they're going to get whatever they can to not let you score. I did have a couple opportunities, and to miss those was inexcusable and point blank. So that's on me to not put those away."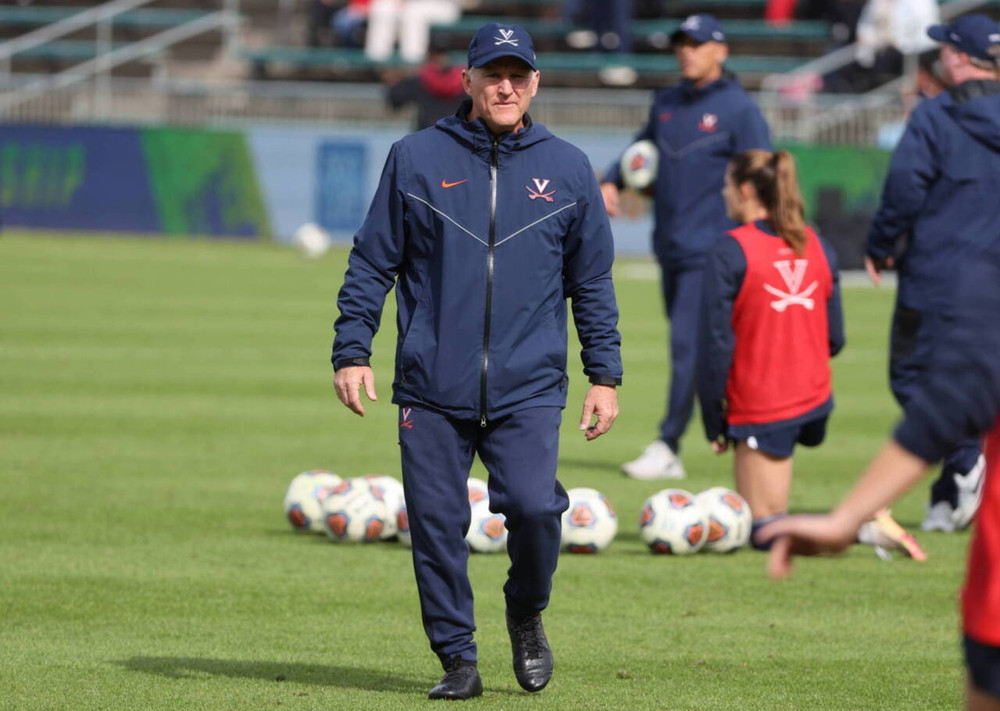 Virginia, unseeded and unheralded at the start of last season's NCAA tournament, steadily built momentum and advanced to the College Cup for the first time since 2014.
"I think last year was unique," Ivory said Sunday, "because we started clicking at a really, really late stage. And that was more like us convincing ourselves that we can do it versus knowing we can do it. And I think the team we have right now, we know we can win this [NCAA] tournament and we are more than capable of winning it. We were more than capable of winning today, and we just didn't follow through on that."
A win Sunday would have wrapped up one of the NCAA's four No. 1 seeds for the Cavaliers. They still might earn a No. 1 seed, but a No. 2 seed is also a possibility.
"I have no idea," Swanson said. "All I know is you got to play six games if you want to win it. You gotta be ready for each one as they come. We'll be happy if we get into the tournament, and then we'll find out who we play and focus on that team."
He's confident his players will put the loss to FSU behind them. "They're competitors, they're hungry, they want to win," Swanson said, "and so this is going to sting. It hurts. It's disappointing for all of us, because this was one of our goals. But will it affect our next game? I don't think so. I think our team's pretty experienced, and I think they'll regroup."
Barring an unforeseen turn of events, the Cavaliers will play at least once more at Klöckner Stadium this season, and they could play as many as four games there.
"It's always nice," Ordoñez said. "We love playing at home. Our field is very big compared to other home fields, and I think that's really to our advantage. But two years ago, we thought it was to our advantage to play every game up until the Final Four at home and we lost in the second round. So it's nice, but it doesn't guarantee a win."
Among the players named to the all-tournament team were four from UVA: Hopkins, Ordoñez, Alexa Spaanstra and Talia Staude.
"Virginia's a great team," FSU head coach Mark Krikorian said, "and they're quite capable of competing in and winning the national championship. They have a fantastic staff and great players all over the field."
To receive Jeff White's articles by email, click here and subscribe.