By Jeff White (jwhite@virginia.edu)
VirginiaSports.com
CHARLOTTESVILLE –– Coaches tend to be perfectionists, and Tony Bennett is no exception. But he's realistic, too. He knows his latest team at the University of Virginia has more flaws than its recent predecessors, and so he's tempering his approach this season.
"I'm trying to find the right things to celebrate," Bennett said late Friday night at John Paul Jones Arena.
He can cheer his players' resilience, for one. On the verge of a dispiriting defeat, the Cavaliers found a way to win their ACC opener. Virginia scored five points in the final 10 seconds––all by forward Jayden Gardner––to stun Pitt 57-56 before an amped-up crowd of 14,257 at JPJ.
With 9.7 seconds to play, the 6-foot-6, 246-pound Gardner converted a three-point play to cut Pitt's lead to 56-55. "That was a heck of a finish," Bennett said.
The Panthers, trying to inbound the ball, then were called for a five-second violation, and the Wahoos' fans roared.
After a timeout, senior guard Kihei Clark inbounded the ball to Gardner, who passed to freshman guard Taine Murray on the left wing. Murray's 3-point attempt missed, but center Kadin Shedrick tipped the rebound in the direction of Gardner, who grabbed the ball, dribbled once and then, from near the right baseline, put up an off-balance jumper.
The ball bounced several times after hitting the rim, rolled around and then dropped with nine-tenths of a seconds left.
"I shoot a lot of fadeaways in practice," Gardner, a transfer from East Carolina, said with a smile. "None of them look like that, though."
Bennett said: "I think Jayden used all of the rim on that shot: boing, boing, boing."
The Panthers, who lost to Minnesota in the Big Ten/ACC Challenge on a last-second shot Tuesday night, had one final chance against Virginia (6-3, 1-0), but Shedrick deflected William Jeffress' inbounds pass and Clark corralled the ball as time expired.
"Grateful for the win, Bennett said. "Guys fought … You're seeing some of the growing pains, but they hung in there enough and they got it done."
The game didn't need to be so dramatic. With four minutes left in the first half, Virginia led 30-20. This is an offensively challenged team, though, and more than six minutes passed before the Hoos scored again.
After falling behind 38-34, the Cavaliers steadied themselves, and when Clark's two free throws gave them a 52-45 lead with 5:51 to play, they appeared to be in control. But their struggles against the Panthers' zone defense mounted, and momentum swung to the visitors.
Pitt (2-6, 0-1) regained the lead on a trey by Onyebuchi Ezeakudo, and then Jamarius Burton capped an 11-0 run with two free throws that made it 56-52 with 24.5 seconds left. The Cavaliers, and their fans, appeared stunned by the turn of events.
"Down four is kind of tough," Clark said. "It's two possessions at that point. But you just run with what the coaches say and try to do the game plan … Anything can happen. We've seen it."
The Panthers, who came in shooting 26.7 from 3-point range, were 8 for 16 from against Virginia, and that was nearly the difference in this one. The Cavaliers made only 4 of 21 shots from long range. Clark, Murray, freshman forward Igor Milicic Jr. and senior forward Kody Stattmann hit one trey apiece. Junior guard Armaan Franklin, a transfer from Indiana, was 0 for 6 from beyond the arc.
"We're showing some mistakes, as every team does," said Bennett, who's in his 13th season at Virginia. "Can we just keep growing and learning from those and be better the next time? I thought we started better than we did against Iowa. I thought we were a little more ready and they answered that challenge and had good stretches of basketball."
UVA was coming off a 75-74 loss to Iowa at JPJ. In that Big Ten/ACC Challenge game, the Cavaliers trailed 40-19 before waking from their slumber.
"We were just not on the same page," Bennett said.
Against Pitt, the Hoos "were more ready, for sure," Bennett said. "And we practiced that way and guys responded and I challenged them. We have strong young men character-wise and they want to do well and sometimes they've got to let it snap and not worry about certain things out there. I think they're sometimes trying to be perfect out there, and you can't be. But absolutely their prep for this was where it needed to be, and we'll keep trying to build on that."
Gardner struggled defensively against Iowa, and Bennett went with other players in the final four minutes of that game.
"It's part of the learning process," Gardner said Friday night. "TB challenged me the last two days, and I responded … It's a work in progress. I'm new here. It's my first year. But I'm gonna keep getting better every single time we practice and [in] the games."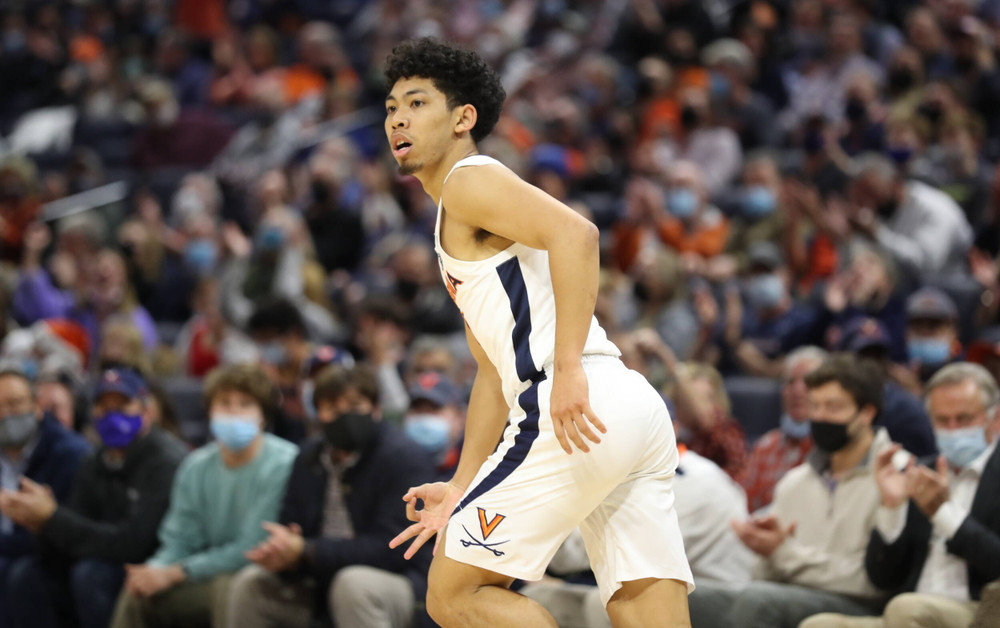 Gardner led all scorers with 15 points Friday night and tied the 5-foot-10 Clark for the team lead with five rebounds. He was especially proud of his four assists, which matched his career high.
"I'm an unselfish guy," said Gardner, who added that he's excited about "setting my teammates up and getting them going. It's gonna give me more chances to create for myself."
Franklin, with 10 points, was the only other Cavalier to score in double figures. Sophomore guard Reece Beekman was 0 for 5 from floor but finished with six assists, as did Clark, who scored nine points.
The team's most experienced player, Clark is shooting 42.9 percent from beyond the arc this season, but he attempted only two 3-pointers against Pitt and only four shots overall.
"I think I passed up a couple of open shots in the second half and in the first half," Clark said, "but I'm just trying to make plays for my teammates and just play the game how it comes."
The Cavaliers' coaches may ask Clark to look for his outside shot more. Against a zone as condensed as the one Pitt played Friday night, Bennett noted, "you gotta knock down a few [3-pointers]. Otherwise, it gets hard."
From the team that won the ACC's regular-season title in 2020-21, UVA lost its top three shooters (Sam Hauser, Trey Murphy III and Jay Huff). For his career, Clark is shooting 36 percent from 3-point range, and his touch is especially valuable this season.
"Yeah, we need that," Bennett said. "We need him to take it at times, and [against Pitt] he would pass it up. But he's been playing good basketball for us, he really has, the last three games."
DOWN IN THE VALLEY: At 6:30 p.m. Tuesday, UVA (6-3) meets JMU (7-2) in Harrisonburg at the 8,500-seat Atlantic Union Bank Center, which opened last season. The game will air on CBS Sports Network.
"Very good team in a hostile environment," Bennett said. "We'll have to be ready and keep improving."
The Dukes are in their second season under head coach Mark Byington, who was the Cavaliers' director of men's basketball operations in 2004-05. Byington, who grew up in Southwest Virginia, has a master's degree from UVA.
The Hoos are 11-0 all-time against the Dukes. In their most recent meeting, on Nov. 10, 2019, Virginia won 65-34 at JPJ.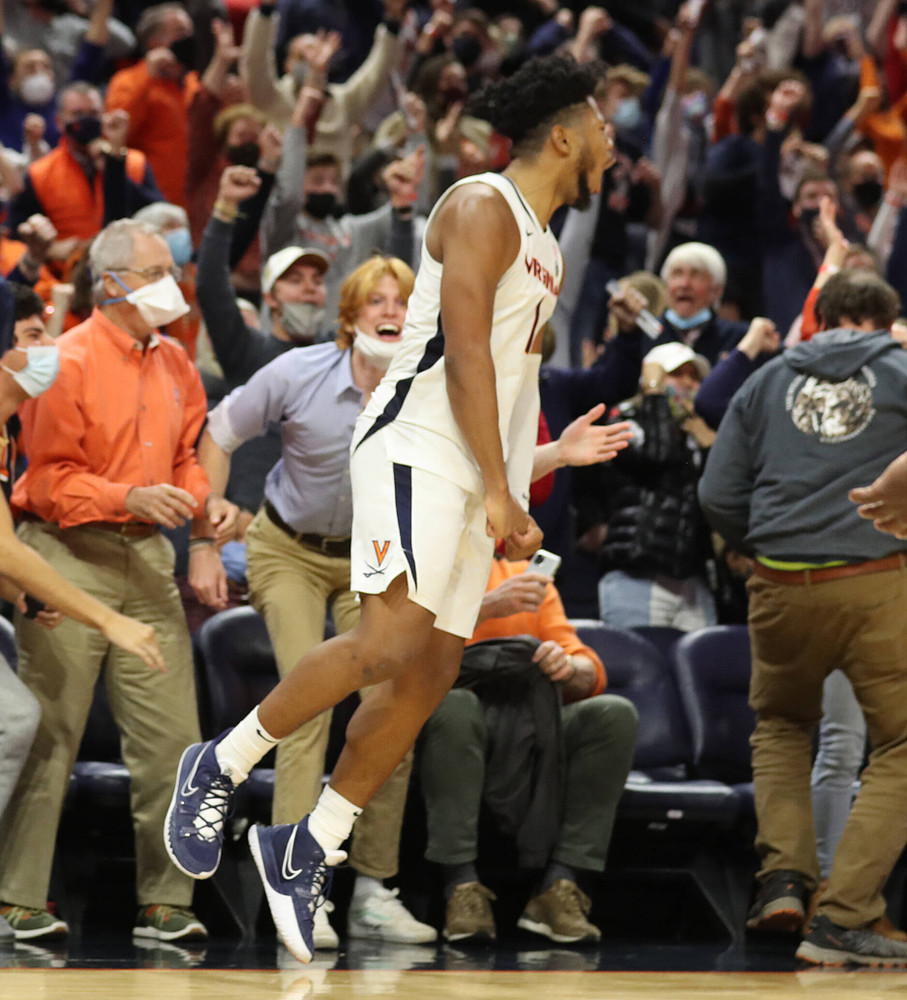 SOUND BITES: The Cavaliers, who lead their series with Pitt 18-4, improved to 13-0 in ACC openers under Bennett. Among the postgame comments at JPJ:
* Bennett: "To win one, I think, is important, and even how we did it at the end. There's probably gonna be a lot of games that could be like that, but you gotta be good enough to be in them, and guys fought and the crowd helped."
* Clark on Virginia's inconsistent play: "We're a new group, and we're just trying to figure out [things] defensively and we're trying to find our identity defensively. So we're gonna make mistakes. And teams are good. It's college basketball. Anybody can beat anybody. So we just try to build on each game and just try to get better every day."
* Bennett on Shedrick's tendency to get into foul trouble: "I think at times he gets some unnecessary ones. But, again, this is new to him, and he's learning and doing some good things."
* Clark on Gardner's heroics: "I'm confident in all my teammates to make a play. But he's a senior, so he's been through the grind, he knows what it takes. So I have all the confidence in the world in him."
* Gardner on the Cavaliers' mindset in the final minute: "Kihei was just getting us together, telling us to stay in it. And that's what we did and we willed it. We willed it out."
* Pitt head coach Jeff Capel on his team's performance: "A lot of positives. I thought we defended well. We were incredibly together. We got up off the mat from the last game, and put ourselves in a position to win it … There were a lot of good things. We just have to be able to finish."
To receive Jeff White's articles by email, click here and subscribe.