CHARLOTTESVILLE, Va. – Four past and present members of the Virginia women's soccer program are set to take the international stage for several national teams at the Concacaf W Championship starting on Monday (July 4).
The games are being played at Estadio Universitario and Estadio BBVA Bancomer in Monterrey, Mexico.
Virginia women's soccer alums Diana Ordoñez, Becky Sauerbrunn and Emily Sonnett will hit the pitch along with current Virginia women's soccer defender Claire Constant at the tournament. Ordoñez will be playing with the Mexican Women's National Team, while Sauerbrunn and Sonnett will play for the U.S. Women's National Team. Constant is competing with the Haitian Women's National Team.
Competition in group play begins on July 4 and runs through July 11.
SCHEDULE OF GAMES INVOLVING VIRGINIA PLAYERS
July 4
7 p.m. – United States vs. Haiti (CBS Sports Network, Paramount+, VIX)
10 p.m. – Mexico vs. Jamaica
July 7
7 p.m. – United States vs. Jamaica
10 p.m. – Haiti vs. Mexico
July 11
10 p.m. – Haiti vs. Jamaica
United States vs. Mexico
THE UNITED STATES – Becky Sauerbrunn/Emily Sonnett
A pair of familiar faces on the international stage and to Virginia women's soccer fans suit up for the Stars and Stripes. Team captain Becky Sauerbrunn and Emily Sonnett both played defender for the Cavaliers and have been mainstays on the U.S. roster.
Sauerbrunn helped lead the U.S. to  a pair of World Cup Championships (2015, 2019) – playing in three World Cups – and has 203 caps. She has tallied seven assists in her time with the U.S. Women's National Team. Sonnett was the top pick in the NWSL Draft in 2016 after her career with the Cavaliers and has 66 caps with the USWNT. She was a part of the 2019 World Cup Championship Team.
HAITI – Claire Constant
A four-year starter for the Cavaliers who is about to begin her fifth season with the Cavaliers this fall, Constant has played center back for the Haitian club that is making its sixth appearance in the CWC. The squad went undefeated in Group E of qualifying earlier this season and is coming off a pair of friendlies against Costa Rica. The Haitian side's best finish in the CWC is fourth which was done in 1991 when the nation hosted the championship.
The 2017 Gatorade Player of the Year in Virginia and a player with U.S. Youth international experience, Constant has played in 80 matches for the Cavaliers, helping anchor a back line that has posted 44 shutouts in her career. She helped Virginia advance to the College Cup in the 2020-21 season and then claim the ACC regular-season championship a year ago. She's proven to be an efficient scoring threat for a defender, scoring eight goals on her 17 career shots for Virginia, including a pair of game-winning goals.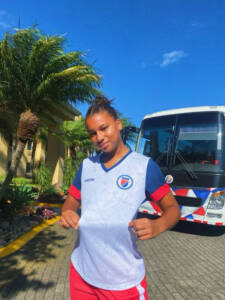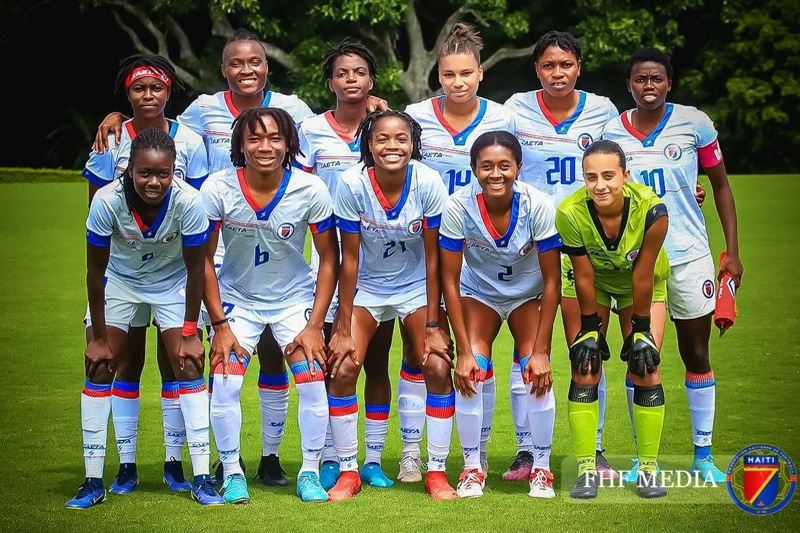 MEXICO – Diana Ordoñez
Diana Ordoñez completed her career with the Cavaliers this past season and was a first-round pick of the North Carolina Courage in the National Women's Soccer League (NWSL) going sixth overall. She finished her three-year career with Virginia with 45 goals and was named a semifinalist for the MAC Hermann Trophy in 2021 as well as being named an All-American and ACC Offensive Player of the Year.
Mexico won Group A in qualifying and is making its 10th appearance at the CWC – hosting for the second time. The side finished runners-up in 1998 and 2010.