By Jeff White (jwhite@virginia.edu)
VirginiaSports.com
CHARLOTTESVILLE — The University of Vermont men's lacrosse team played 19 games last season. After each one, University of Virginia head coach Lars Tiffany would check to see how midfielder Thomas McConvey had fared.
Whenever McConvey had a big game for Vermont—and he had a lot of them—it would feel "like he just helped my fantasy team," Tiffany said, laughing.
"I haven't had a fantasy team in many, many years for pro football, but it reminded me of that, because I'm hoping Vermont wins, but I'm also really hoping that my guy scored a lot of points. It was a different sensation."
McConvey, who had extra year of eligibility because of the COVID-19 pandemic, entered the transfer portal last fall and quietly committed to UVA before the calendar flipped to 2022. He always intended to play for Vermont last spring, but McConvey wanted to spend 2022-23 as a graduate transfer at another school, and he let his coaches know to help them prepare for his departure.
"I was just really upfront and open about it, and if teammates had any questions, I was open to talking with them about it," said McConvey, who's pursuing a master's degree in accounting at UVA. "But they knew I was fully committed there. I wanted to play for Vermont for that fourth year and wanted to do great things there. So I think that kind of helped, just being open and honest."
He went on to have a sensational senior season for the Catamounts, who won a second straight America East title, defeated Manhattan in the NCAA tournament's opening round and then lost to eventual champion Maryland in the first round. McConvey scored a program-record 60 goals, handed out 14 assists and was named a third-team All-American by Inside Lacrosse.
"Very hard-working kid, very humble and obviously a very, very talented lacrosse player," Virginia offensive coordinator Sean Kirwan said. "We're excited to tap into his experience, his leadership that he's developed over the last four years at Vermont, and to have him help us try to get back to championship weekend and beyond."
Out of consideration for all parties involved, UVA waited to announce McConvey's transfer until after the 2022 season ended.
"I really appreciate how Thomas was sensitive to all of the pitfalls that could come from this," Tiffany said. "For example, he visited Virginia on December 18th. It was not ideal in terms of seeing UVA in operation or meeting any of our men, because final exams were over. But he didn't want to disrupt his team and his experience [at Vermont], so he waited until his final exams were over for the fall of 2021 … I thought he handled himself in the most professional way throughout this whole process."
The move to Charlottesville appealed to McConvey, a 6-foot-4, 210-pound left-hander, for several reasons.
"Coming to the University of Virginia and getting a master's degree in anything is obviously really, really prestigious," said McConvey, who majored in business administration at Vermont, with concentrations in accounting and finance. "So I think that was a huge factor, getting a little bit of an upgrade in academics, and then obviously lacrosse speaks for itself, with two national championships in the past three years."
Moreover, he said, after starring at Vermont, McConvey wanted to "maybe prove a little bit to myself that I can do it on a bigger stage."
There was also the presence of his longtime friend Payton Cormier at UVA. Cormier, a left-handed attackman, is from the Toronto area, too, and they started playing lacrosse together in the Mimico program when they were 4 or 5 years old. They also played hockey together when they were growing up.
"Certainly having Payton here was a significant advantage for us in the recruitment of Thomas McConvey," Tiffany said of the Canadians, who are sharing an apartment this year.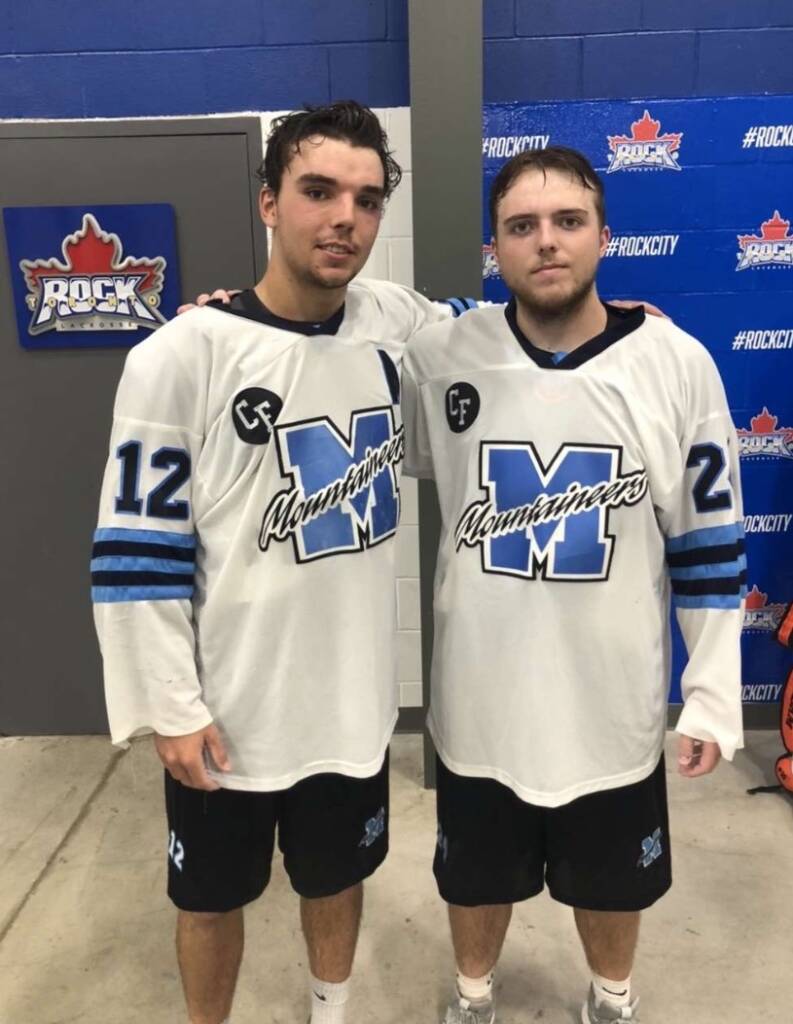 "It's been a lot of fun to have this experience with him," McConvey said, "and he's helped me move in and transition to this new school."
Cormier said: "With him being one of my best friends, it's awesome that he got the chance to come here. I've been the only Canadian [on the team] ever since my freshman year, so it's nice in that regard, too."
Like Tiffany, Cormier closely followed McConvey's final season at Vermont.
"One hundred percent," Cormier said. "Messaging each other after games and talking to each other, talking about whatever's going on, and it just goes back to being great friends growing up."
McConvey is expected to start for the Cavaliers, who are coming off a season in which they lost to Maryland in the NCAA quarterfinals. He has yet, however, to spend much time on the field with his new teammates.
In August, he played for Canada at the U19 world championships (originally scheduled for 2020) in Limerick, Ireland. In the Aug. 20 championship game, Canada faced a United States team that included two UVA players: defenseman Quentin Matsui and short-stick defensive midfielder Danny Parker.
The U.S. took the gold medal with a 12-10 victory, and McConvey came out of the game with an injury, as did Matsui. McConvey hurt his shoulder and Matsui hurt his wrist, but initially neither thought his injury was serious.
"Thomas practiced for about two weeks before he even realized how bad the injury really was," Kirwan said. "He felt like, 'OK, we'll see if it goes away with a little bit of rest and rehab,' and it clearly didn't."
McConvey felt pain, but his shoulder was stable. "There was nothing glaringly wrong. There was a pain when I would do a certain motion or something like that. So I just kind of kept playing through it and I would avoid doing those motions, and it kept lingering a little bit, lingering a little bit. It was getting a little better but wasn't really fully recovering."
And so he opted to have surgery. McConvey is one of several Cavaliers whose participation in practice this fall has been limited. Others include Matsui, who ended up having wrist surgery, and Cormier, who'd hurt his foot playing box lacrosse in Canada.
"Obviously, you want to come in here and make a good first impression, and it's tough when you're on the sideline," said McConvey, who expects to be cleared before the 2023 season-opener. "But the guys have been really open and really welcoming. So they've made it a little easier and helped me out during the injury, and obviously just being at practice and being a little bit involved, as much as I can be, it's helped a little bit. But obviously there's that frustration that you want to be out there and you want to kind of establish yourself and get some chemistry with the team."
The coaching staff, expecting to have McConvey available this fall, had started "to add some tweaks and subtle adjustments to what we already do to fit someone with his skill," Kirwan said. "So it's been great. It's been collaborative with him, more than a conversation like, 'This is what we do, this is how we do it,' because I do want him to feel as comfortable as possible, knowing that we only have a year with him, and now really just a semester with him.
"So we've been having conversations, with me picking his brain and asking him to speak up when we're watching film as an offense and share his opinions on what he's seeing, even if he is hurt. I'm just trying to get him that chemistry with the guys, even without playing, as best we can, so we can hit the ground running in January."
Kirwan laughed. "It is nice to know that if there's one thing that I feel like I don't have to worry too, too much about, it's how he and Payton will play together. They've been playing together their whole life. It's really nice to know they have that chemistry, and we'll see it in spades pretty much from the get-go when they're both back."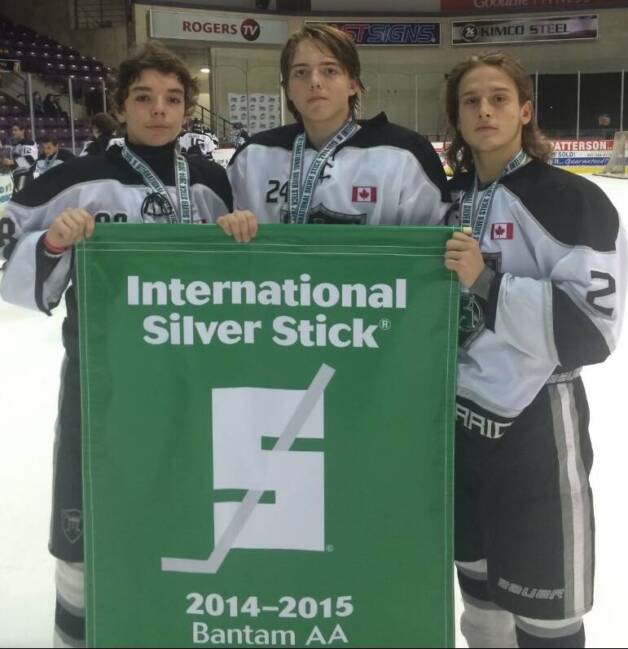 Unlike some of his peers, Tiffany has been hesitant to add more than one or two transfers each year. His program has built a strong culture, and he doesn't want to upset it. But when Tiffany and his assistants look in the portal and see a player who'd fit well at UVA, they pursue him.
In the summer of 2020, Charlie Bertrand came to Charlottesville after graduating from Merrimack College, where he'd had an extraordinary career, and helped the Hoos win the NCAA title in 2021.
McConvey "reminds me of Charlie Bertrand in that he's not too vocal," Tiffany said, "and I hesitate to say that, because you always want vocal. You want guys communicating and encouraging people and sharing ideas, but when you're coming in for one year, you don't want to be too disruptive, and Thomas, as Charlie was before him, is naturally blending in. They assert themselves at times when it's appropriate, but for the most part they're allowing the Virginia lacrosse-speak and culture to do most of the talking, and not themselves."
Bertrand, an attackman at Merrimack, played more middie at UVA, and that transition wasn't always seamless. The Hoos emerged from last season with a full complement of attackmen but needed reinforcements in the midfield, and that made McConvey especially attractive.
"He is a true middie as far as understanding that position coming out of the box, which is great," Kirwan said. "It's not a direct comparison, but that was a position Charlie kind of had to learn on the fly, and there's definitely some intricacies of that position that you need to learn, as far as getting on defense, when to get out of the game, when to stay and ride. There's so many little things that you almost take for granted that you have to teach, but thankfully with Thomas, he's got those already.
"He definitely knows how to score, and he's got a great lacrosse IQ and a ton of experience playing the game that we're going to lean on a ton."
In September, the Rochester Knighthawks selected McConvey with the first pick in the National Lacrosse League draft. They're willing to wait for him to finish his college career before playing in the NLL, an indoor league whose season starts in December, and field lacrosse will be his focus for the next seven months or so.
McConvey knew little about Charlottesville before moving here, and he's enjoyed his time in the South. Still, there has been some culture shock.
"It sucks that you can't really play hockey around here," McConvey said, smiling. "It seems like a foreign sport down here."
To receive Jeff White's articles by email, click the appropriate box in this link to subscribe.