CHARLOTTESVILLE, Va. – After serving as Virginia baseball's volunteer assistant coach for the past 12 seasons, Matt Kirby has been named a full-time assistant coach and will serve as the program's recruiting coordinator moving forward. The promotion comes on the heels of new NCAA legislation allowing DI baseball programs three full-time assistant coaches as the previous rule only allowed for two paid assistants.
"Matt Kirby's loyalty, dedication and service to this program over the past 12 years has been at an elite level," head coach Brian O'Connor said. "Once the ruling took effect, the decision to make Matt a full-time assistant was a no-brainer and our administration supported our efforts to make this promotion happen. Matt has been integral in our success during his time in Charlottesville and this opportunity will not only advance his professional career but is key for us to sustain the success of our program."
In 12 seasons as a volunteer assistant, Kirby worked closely in the development of Virginia's position players, specifically its catchers & outfielders, while also serving as UVA's first base coach. In his time in Charlottesville, UVA has made four College World Series appearances (2014, 2015, 2021 & 2023), including capturing the program's first national championship in 2015. The Cavaliers have qualified for the NCAA postseason nine times and won five NCAA Regional Championships in 12 years.
"It has been an absolute privilege to represent the University of Virginia and its baseball program over the last 12 years," Kirby said. "I am honored and thankful for the trust that Coach O'Connor and athletic director Carla Williams and the rest of the baseball staff have bestowed in me to continue to help reach our goal of capturing another NCAA Championship. I am humbled by the promotion and will continue to work diligently with our staff to continue to make the University of Virginia one of the premier baseball programs in the country. I would also like to thank my wife, Mallory, and daughter Ren, and my parents, Carroll and Beverly Kirby. Without their love and support, none of this would be possible."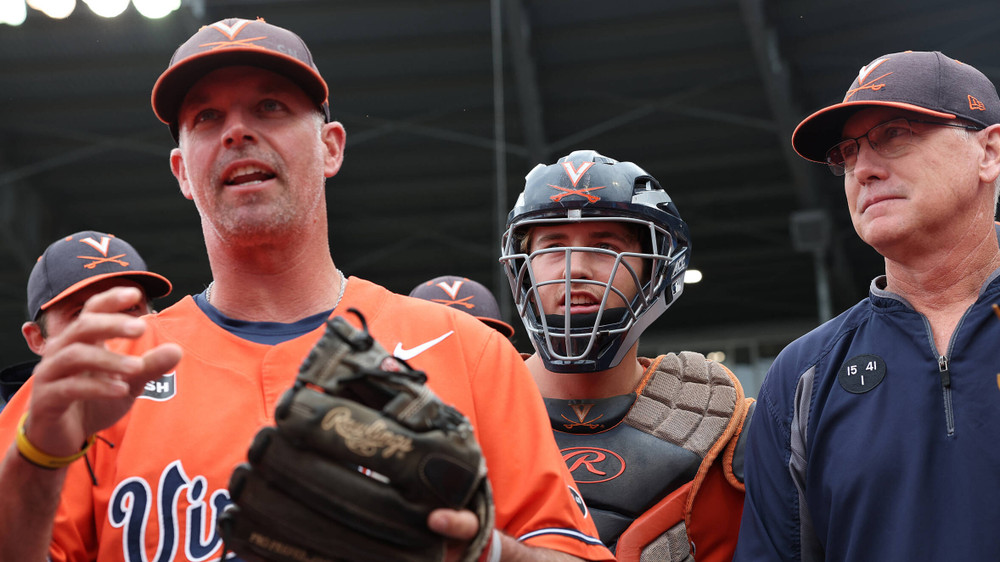 Virginia was named the program of the decade (2010-2019) by D1Baseball.com, Brian O'Connor was named its Coach of the Decade and three players appeared on its All-Decade team. As part of the UVA staff since the 2012 season, Kirby has helped UVA rack up 467 wins, the eighth most of any college baseball program in that span.
A catcher as an undergrad at William & Mary, Kirby has been critical in the development of Virginia's backstops for more than a decade. Four catchers have garnered All-ACC honors including first round MLB Draft choices, Matt Thaiss (16th overall) and Kyle Teel (14th overall). A total of 30 position players have garnered All-ACC accolades and UVA has produced nine position player All-Americans in his tenure.
Prior to Virginia, Kirby had coaching stints at Georgetown (2010-11), Villanova (2007-08), Brown (2006) William & Mary (2003, 2005) and VMI (2004).
Kirby is a 2003 graduate of William & Mary. A four-year letterman as a catcher and pitcher, he was the team captain as a junior and senior and led the Tribe to the Colonial Athletic Association title in 2001 & regular season championship in 2002. He was voted the team MVP in 2002 when he was a Second-Team All-CAA selection. While at W&M, he caught for future major leaguers Chris Ray and Bill Bray.