Virginia Cavaliers Official Athletic Site
Shawn Griswold
Director of Football Development & Performance
Position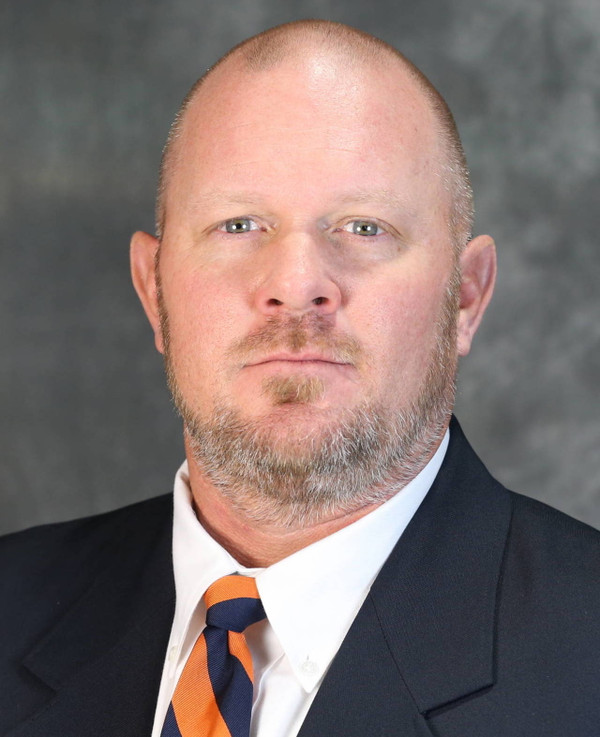 Shawn Griswold joined the Virginia staff in January of 2018 as the director of football development and performance.
A native of Santa Rosa, Calif., Griswold came to Virginia after working at Arizona State from 2012-1017 as the Sun Devils' head coach for sports performance. He spent the 2011 season at Pittsburgh as the Panthers' director of strength and conditioning. Prior to that he was the director of strength and conditioning at Tulsa from 2008 to 2010.
During that 10-year period, he worked for former head coach Todd Graham at each of those schools. His training and conditioning programs were considered an integral part of Graham's fast-paced style of play. Griswold was a part of teams that went to eight bowl games during a 10-year stretch, including four that won 10-or-more games during their respective seasons.
Arizona State appeared in five bowl games while Griswold worked for the Sun Devils. The Sun Devils won the Pac-12 South Division in 2013 and the 2014 squad finished ranked 12th in the final Associated Press Poll.
In his only season at Pitt, Griswold saw the Panthers earn a berth to the BBVA Compass Bowl (Birmingham, Ala.).
Griswold had two stints at Tulsa (2004-06 and 2008-10) as director of strength and conditioning. During that time the Golden Hurricane earned four bowl berths and captured the 2005 Conference USA championship. In addition to working with the football team, he also had oversight of the entire strength and conditioning program for Tulsa athletics. He spent the 2007 season at Louisville as an assistant strength and conditioning coach for the Cardinals.
Prior to Tulsa, Griswold worked for five years as head strength and conditioning coordinator at his alma mater, Utah State. He oversaw the athletic development for 16 varsity sports and was directly responsible for designing the strength and conditioning programs for football, basketball and volleyball.
A former defensive line standout at Piner High School in Santa Rosa, Calif., Griswold played at Utah State where he earned four letters from 1992 to 1995. As a tight end in 1995, he caught 23 passes for 272 yards and four scores. Griswold's career began as a graduate assistant coach for the Aggies before he was promoted to assistant strength and conditioning coordinator.
Griswold earned both his bachelor's and master's degrees from Utah State. He received a bachelor's degree in exercise science in 1996 and a master of science degree in 1998.