No. 20 Cavaliers Drop Season Opener to No. 10 Louisville, 2-1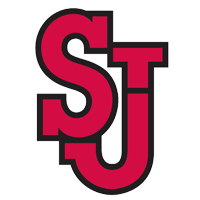 Next Game:
St. John's
9/2/2013 | 7:00 PM
Aug 30, 2013
CHARLOTTESVILLE, Va. – The 20th-ranked Virginia men's soccer team opened its 2013 regular season with a 2-1 loss to No. 10 Louisville Friday evening in front of 4,016 spectators at Klöckner Stadium. Scott Thomsen (So., Brick, N.J.) scored his first career goal in the defeat for UVa.
"These were two very good teams that were very evenly matched," Virginia head coach George Gelnovatch said. "I give Louisville credit. They had two good chances in the game and they scored on them both. I thought we had three or four good chances in the game and only scored one. But I am proud of our response. They scored once, we responded. They scored the second time and we should have scored a second. The response was good and now we just move on."
The game was evenly played throughout. Both teams finished with 10 shots, with Louisville putting three on goal, while UVa had two shots on goal. Virginia racked up 19 fouls, while UL was whistled for 16 fouls.
In his first Virginia start, goalkeeper Jeff Gal (R-So., Bartlett, Ill.) made one save. UL goalkeeper Joachim Ball came up with a pair of saves. UVa freshmen Jordan Allen (Rochester, N.Y.) and Nicko Corriveau (Potomac, Md.) also made their first career starts for the Cavaliers.
Louisville scored the game's first goal on a beautiful give-and-go in the 22nd minute. Romilio Hernandez slipped a ball through the Cavalier defense to find a streaking Ricardo Velazco, who lofted a shot from the left side of the box over Gal and inside the far post.
Virginia knotted the score 11 minutes later. After a Louisville foul just outside the box, Thomsen took the free kick and put it over the Cardinals' wall to the left upper 90 for his first career goal. The shot came from 20 yards out.
The Cardinals broke the tie in the 62nd minute when Jimmy Ockford took an Andrew Brody cross and headed it over Gal to the near corner from 10 yards out.
Virginia continued to pressure the Cardinals with quality scoring chances over the final 20 minutes. In the 70th minute, Brian James (So., Sunrise, Fla.) took a free kick from 19 yards that sailed just over the crossbar. Just over a minute later, Marcus Salandy-Defour (So., Kensington, Md.) had a one-on-one opportunity on the left side of the box, but his shot was deflected by a sprawling Ball to keep the Cardinals' lead in tact.
The Cavaliers are back in action on Labor Day (Monday, Sept. 2) with a 7 p.m. home match against St. John's. A 2-1 winner over NJIT Friday evening, the Red Storm are ranked as high as 19th nationally by Soccer America.