Virginia Rallies from Two Goals Down to Earn 3-3 Draw with NC State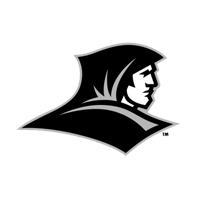 Next Game:
Providence
9/24/2013 | 7:00 PM
Sept. 20, 2013
Box Score | Video Highlights | Twitter | Facebook | Instagram
CHARLOTTESVILLE, Va. – Matt Brown (Jr., Charlotte, N.C.) scored with six seconds remaining in regulation to cap a frenetic Virginia men's soccer rally and pull the Cavaliers into a 3-3 draw with NC State Friday evening in a wild ACC contest at Klöckner Stadium. Virginia (2-3-1, 0-2-1 ACC) trailed by two goals before rallying over a manic final 15 minutes.
The Cavaliers have not lost to NC State in Charlottesville since Oct. 25, 1980, spanning 17 matches.
"Overall we played well," Virginia head coach George Gelnovatch said. "We are starting to generate some good things. We have the offense going. We scored two goals last weekend at Wake Forest, we scored three against George Mason and we scored three again tonight. With such a young group, to be down two goals and tie it, and then we were down another goal and tied it again, that's very encouraging. We had some very good chances too. I'm happy and proud in one sense, but I understand that we have to stop giving up some of the goals we have been giving up. If we can eliminate those, we will be in good shape."
Virginia controlled possession for much of the game and out-shot the Wolfpack, 26-10. UVa also took 11 corner kicks to just one for NC State (3-1-1, 1-1-1). Cavalier goalkeeper Jeff Gal (R-So., Bartlett, Ill.) made three saves for UVa, while Wolfpack keeper Fabian Otte was credited with four saves.
Brown, Darius Madison (So., Philadelphia, Pa.) and Marcus Salandy-Defour (So., Kensington, Md.) each scored for the Cavaliers.
NC State scored in the ninth minute when Alex Martinez served a long cross into the box and Nazmi Albadawi controlled it with his chest before ripping the volley just inside the post and past Gal from 10 yards out for his first score of the season.
The Wolfpack extended their lead to 2-0 off a free kick in the 64th minute. Clement Simonin sent a long free kick into the box, where Nick Surkamp was able to corral it after it bounced off a teammate and then rip it past Gal from 17 yards out for his second score of the year.
Virginia had its opportunities but finally turned the momentum 10 minutes later when Jordan Allen (Fr., Rochester, N.Y.) lofted a high cross from the left flank and found Madison in the center of the box, just outside the six-yard box. Madison headed it over Otte and just under the crossbar for his second goal in as many games.
"Jordan had the ball on the left side and he likes to dribble one on one; I wanted to give him his space so I peeled off the back post," Madison said. "We made eye contact, he played the ball back post, I beat my man and put it in the back of the net. A 2-0 lead in any soccer match is dangerous for the winning team because the losing team can always come back from that. We had the momentum behind us and it was awesome to have the fans behind us."
The Cavaliers continued to charge and scored just over three minutes later in the 77th minute. After NC State's Jorge Risquez was called for a handball deep in the box, UVa was awarded a penalty kick, and Salandy-Defour calmly buried it to knot the score at two. It was his first goal of the season.
NC State forged back and took the lead with just 3:16 remaining. Michael Bajza sent a long free kick into the box, and the ball was deflected at the six-yard box and just past a diving Gal before Simonin tapped it home for what at the time seemed like a back-breaking goal.
UVa kept pressuring and, in its last-ditch effort in the waning seconds, was able to net the tying goal. After Todd Wharton (So., Richmond, Va.) chipped a ball into the box from 25 yards out, the ball slipped through traffic before eluding Otte, then rolling and softly bouncing off the post and to the left, where Brown found himself wide open to easily tap it in with just six seconds remaining on the clock. It marked Brown's second career goal.
Virginia had all of the scoring chances as the exhausted sides battled through the overtime periods. UVa out-shot NC State 6-0 over the course of the extra 20 minutes.
The Cavaliers are home again at 7 p.m. Tuesday (Sept. 24) against Providence. Virginia returns to ACC action next Saturday (Sept. 28), traveling to Syracuse for the first-ever match between the Cavaliers and Orange in men's soccer.