Lennon Golden Goal Lifts No. 11 Virginia to 2-1 OT Win Over UNC Greensboro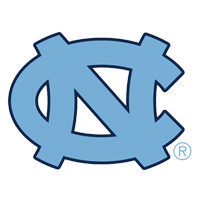 Next Game:
North Carolina
11/1/2013 | 7:00 PM
Oct. 29, 2013
Box Score | Video Highlights | Twitter | Facebook | Instagram
CHARLOTTESVILLE, Va. – Freshman Riggs Lennon (Paradise Valley, Ariz.) scored the golden goal on a header with 4:43 remaining in overtime to push the No. 11 Virginia men's soccer team to a 2-1 victory over UNC Greensboro Tuesday evening at Klöckner Stadium.
Playing its final non-conference game of the 2013 season, Virginia (8-3-4) upped its unbeaten streak to 11 matches and also stretched its home unbeaten string to eight games.
"I'm pleased to get a result tonight," Virginia head coach George Gelnovatch said. "Saturday's game (at Notre Dame) took a lot out of us, so I knew it would be a tough game for us. I thought when we had the first goal it would be enough to win and we could turn the page and get ready for Friday (against North Carolina). We let them score on the restart and it made things a little trickier for us. But to our credit, we have been in a lot of these overtime games before and right from the first whistle in overtime, I felt like we were going to win. We started passing and moving and had fresh bodies in there. Sure enough, we were able to pull out the win."
Ryan Zinkhan (Jr., Fredericksburg, Va.) also scored for Virginia, which has not lost since Sept. 13 at Wake Forest. Virginia controlled possession for most of the game and racked up an 18-9 advantage in shots. UVa also put six shots on goal to three for UNCG (8-7-2) and took 10 corner kicks to three for the Spartans. UNCG was called for 18 fouls, while UVa was whistled for seven.
Virginia goalkeeper Jeff Gal (So., Bartlett, Ill.) made a pair of saves, while UNCG keeper Stephen Moffitt saved four shots.
Virginia scored in the 13th minute off a free kick as the Jordan Allen (Fr., Rochester, N.Y.) kick was headed backwards and inside the far post by Zinkhan. The goal was Zinkhan's third of the year, while Allen picked up his team-leading fifth assist.
UNCG knotted the score off a corner kick in the 69th minute. Lukas Zarges sent the kick toward the far post, where Oddur Gudmundsson headed it past Gal for the tying goal.
Virginia nearly grabbed the lead back in the 80th minute on a Lennon goal off a great pass from Darius Madison (So., Philadelphia, Pa.) near the goal line, but Lennon was ruled to be offsides.
The Cavaliers picked up the golden goal in the 96th minute. After a corner kick to the near post by Todd Wharton (So., Glen Allen, Va.), Lennon put a head on it in traffic and found the net for his fifth goal of the year.
Virginia takes on No. 23 North Carolina Friday (Nov. 1) in a key ACC contest at Klöckner Stadium. The teams are separated by one point in the ACC standings as both are looking for home-field advantage in the quarterfinals of the ACC tournament. Free Virginia Soccer scarves will be issued to the first 2,000 fans in attendance.