Virginia Tops Boston College on OT Goal, 1-0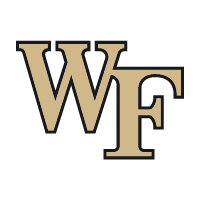 Next Game:
at Wake Forest
11/12/2013 | 7:00 PM
Nov. 8, 2013
Video Highlights | Twitter | Facebook | Instagram
CHARLOTTESVILLE, Va. – Brian James (So., Sunrise, Fla.) scored the game-winning goal with 2:53 remaining in overtime to propel the No. 12 Virginia men's soccer team to a 1-0 win over Boston College Friday night at Klöckner Stadium. The game marked the regular-season finale for both sides.
With the victory, Virginia (9-4-4, 4-3-4 ACC) secured sixth place in the ACC standings. The Cavaliers will travel to third-seeded Wake Forest at 7 p.m. Tuesday in the quarterfinals of the ACC tournament. Boston College (7-8-2, 4-6-1) secured the No. 8 seed in the tournament.
"BC was very resolute and organized in their defending," Virginia head coach George Gelnovatch said. "They made it very difficult for us to get behind them. They closed us down very quickly and defended well. At the start of the overtime, I could tell they were starting to wear down and our best chances of the night came in the first five minutes of overtime. Given how well they were defending and how organized they were, it was a very good win for us."
Virginia held an 11-7 edge in shots, including a 5-4 advantage in shots on goal. In his first career start and on his Senior Night, UVa goalkeeper Calle Brown (R-Jr., Leesburg, Va.) made four saves in earning the clean sheet. BC keeper Alex Kapp also made four saves, including three in overtime. UVa held an 8-1 advantage in corner kicks. BC was called for a dozen fouls, while UVa was whistled for 10.
After picking up several excellent scoring chances in overtime, Virginia cashed in off of a free kick in the 98th minute. Patrick Foss (Fr., South Riding, Va.) lofted the kick from 35 yards into the box, where Kevin McBride (Sr., Fairfax, Va.) slightly deflected the ball, and James put a foot on it from just outside the six-yard box, scoring just inside the near post. It marked James' third goal of the year, while Foss and McBride each notched their first career assists.
The first half featured few quality offensive chances, with UVa registered just two shots and BC one.
The Eagles put four shots on goal in the second half, including a low shot from short range in the 58th minute from Guilano Frano on which Brown made an outstretched, diving save to keep the tie in tact. UVa did not record a shot on goal in the second half as it struggled to crack the stingy Boston College defense.
Virginia pressured immediately in the overtime session, taking five shots, while putting four on frame. Kapp made three saves over the first five minutes before James came up with the golden goal.
Virginia held Senior Night ceremonies prior to the game as it honored its four fourth-year players, Brown, Cameron Chavira (Roanoke, Va.), Bryan Lima (Boca Raton, Fla.) and McBride.
UVa now will set its sights on postseason play, beginning with Wake Forest Tuesday. The Cavaliers dropped a 3-2 decision at Wake on Sept. 13.
"For us, our last game was a really odd game where we thought we played well," Gelnovatch said. "This is an opportunity for us to go back down there, play well again and do things a little different in terms of getting goals scored on us."