Virginia Falls to Maryland in ACC Championship Game, 1-0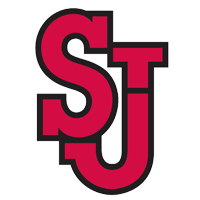 Next Game:
St. John's
11/24/2013 | 1:00 PM
Nov. 17, 2013
Final Stats | Video Highlights | Twitter | Facebook | Instagram
GERMANTOWN, Md. – Top-seeded Maryland scored on an own goal in the 88th minute to win the 2013 ACC Men's Soccer Championship, 1-0, over Virginia on Sunday afternoon in front of 4,763 fans at the Maryland SoccerPlex in Germantown, Md. The sixth-seeded Cavaliers (10-5-5), who reached the championship after defeating third-seeded Wake Forest in the quarterfinals and advancing past second-seeded Notre Dame on penalty kicks in the semifinals, now will await their NCAA tournament fate.
The field of 48 for the NCAA tournament will be announced at noon Monday on NCAA.com. The tournament begins Thursday (Nov. 21), with second-round action slated for next Sunday (Nov. 24).
"These ACC championship games I think are always like this," Virginia head coach George Gelnovatch said. "In looking at the shots at 6-5 and I think a lot of it has to do with playing so many games. Playing a game Tuesday night, playing Friday night and then playing Sunday. In all of our cases, we're playing national championship caliber teams – three teams in five days. That's what I think the games sometimes look like. I think my comment to TV at halftime was that it's going to be one mistake. It was going to be a restart or a mistake or something like what happened."
The Cavaliers suffered just their second defeat in their last 16 matches and were shut out for only the fourth time in 20 matches.
Virginia out-shot Maryland, 6-5, in a contest that featured limited scoring chances on both sides. The Terrapins put two shots on goal to one for UVa. Virginia goalkeeper Calle Brown (R-Jr., Leesburg, Va.) saved a pair of shots, while Maryland goalkeeper Zack Steffen saved the lone shot on goal that he faced.
Maryland took four corner kicks to one for UVa. The Terrapins were called for 10 fouls, while Virginia was whistled for eight.
Despite plenty of open-field action in the first half, the teams combined for just three shots. UVa's lone shot on goal in the game came in the 34th minute when Darius Madison (So., Philadelphia, Pa.) outworked a Maryland defender for a ball downfield before taking a tough-angle shot that was stopped by Steffan.
The defenses again controlled the game in the second half. Maryland scored the lone goal in the 88th minute when Patrick Mullins beat the UVa defenders and drove deep into the box before sending a low, hard cross which ricocheted directly off the leg of Kevin McBride and into the goal for an own goal.
"The nice piece is that this is not the end of the season," Gelnovatch said. "It feels like it is, losing a game like this, but it's not. I feel like we'll get a first-round bye (in the NCAA tournament), at least, so we won't have to play Thursday which is good."
Following the match, four Cavaliers were named to the all-tournament team: Brown, Eric Bird (Jr., Virginia Beach, Va.), Marcus Salandy-Defour (So., Kensington, Md.) and Todd Wharton (So., Glen Allen, Va.).
2013 ACC All-Tournament Team
Thomas McNamara, Clemson
Harrison Shipp, Notre Dame
Patrick Hodan, Notre Dame
Calle Brown, Virginia
Marcus Salandy-Defour, Virginia
Todd Wharton, Virginia
Eric Bird, Virginia
Michael Sauers, Maryland
Dan Metzger, Maryland
Mikey Ambrose, Maryland
Patrick Mullins Maryland – MVP