Virginia Ousts UConn, 2-1, to Earn NCAA College Cup Berth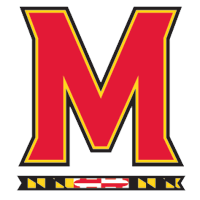 Next Game:
vs. Maryland
12/13/2013 | 7:30 PM
Dec. 6, 2013
Final Stats | Photo Gallery
| Video Highlights | Postgame Press Conference | Twitter | Facebook | Instagram
Purchase College Cup Semifinal Single-Session Tickets | Get $5 Off All-Session Tickets (use promo code "CC13")
CHARLOTTESVILLE, Va. – The Virginia men's soccer team moved onto the NCAA College Cup with a 2-1 victory over Connecticut Friday evening on a wet, rainy evening at Klöckner Stadium. The eighth-seeded Cavaliers (13-5-5) got goals from Ryan Zinkhan (Jr., Fredericksburg, Va.) and Jordan Allen (Fr., Rochester, N.Y.) and stout defense to move on to the 11th College Cup in program history.
Virginia advances to face either fourth-seeded California or fifth-seeded Maryland next Friday at 5 or 7:30 p.m. at PPL Park in Philadelphia. The Golden Bears and Terrapins match up at 4:30 p.m. Saturday in Berkeley, Calif. With the men joining the Cavaliers' women's team in the College Cup this year, Virginia becomes the first school since North Carolina in 2009 to put both programs in the final four.
Unseeded in the tournament but ranked as high as sixth nationally, UConn (12-3-8) had its 17-match unbeaten streak and was handed its first loss since Sept. 17 at Syracuse.
"It never gets old. This is my fourth trip and it never gets old," Virginia head coach George Gelnovatch said. "But it's the first time for these guys. It's a different look, brightness, freshness, and excitement about going to the College Cup. The College Cup is something special and they deserve it."
Virginia out-shot UConn 15-11 and put 10 shots on goal to three for the Huskies. UVa held an 8-5 edge in corner kicks. UConn was called for 21 fouls while Virginia was credited with a dozen fouls.
Virginia goalkeeper Calle Brown (R-Jr., Leesburg, Va.) made a pair of saves. UConn goalkeeper Andre Blake was strong with seven saves. For the first time this year, Virginia did not make a substitution as all 11 players went the full 90 minutes.
"We were very happy of course to be playing with 11 men today," Gelnovatch said, referring to the Cavaliers playing with 10 men in their last match against Marquette. "But we had a similar grit, a similar mentality, a similar resoluteness about how we defended and got behind the ball. This time around I thought we did very well with 11 men attacking, stringing passes together. I thought we played very well tonight, a very complete game."
Virginia scored first in the 12th minute when Darius Madison (So., Philadelphia, Pa.) corralled a loose ball in the UConn third of the field, the drove deep into the box and sent a low cross to an unmarked Zinkhan, who roofed it just inside the near post for his fifth goal of the year. UVa improved to 13-0 this year when scoring the first goal.
UConn knotted the game in the 39th minute. Following a corner kick, the Cavaliers failed to clear the ball and Cyle Larin sent a ball back to Kareem Morad, who stuck a great ball just inside the far post. It was Morad's first score of the season.
Following a free kick just outside the box, UVa nearly scored in the 62nd minute on a header by Zinkhan, but the ball was knocked off the line just inside the post by a Connecticut defender. That sequence led to a corner kick for Virginia though, and the Cavaliers capitalized. Scott Thomsen (So., Brick, N.J.) sent a corner kick into the box and it caromed around in traffic before Zach Carroll (So., Grand Blanc, Mich.) flipped the ball up and Allen flew in with a half bicycle kick to knock the ball past Blake from just outside the six-yard box.