No. 15 Virginia Opens ACC Play with 1-0 Win over Virginia Tech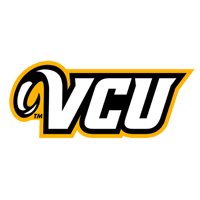 Next Game:
VCU
9/15/2014 | 7:00 PM
Sept. 12, 2014
Final Stats | Commonwealth Clash | VSTV Highlights | Twitter | Facebook | Instagram
CHARLOTTESVILLE, Va. – The No. 15-ranked Virginia men's soccer team opened ACC play with a 1-0 victory over Virginia Tech Friday evening in front of 5,430 fans in a Commonwealth Clash match at Klöckner Stadium. Scott Thomsen (Jr., Brick, N.J.) scored in the 74th minute to lift the Cavaliers (3-1, 1-0 ACC) to the victory.
Virginia is unbeaten in its last nine matches against Virginia Tech.
"This was a good result for us on a special night tonight," Virginia head coach George Gelnovatch. "We welcomed the 1989 NCAA Championship team back and had a terrific crowd here at Klöckner. We created a lot of scoring chances and played a solid match on both ends to get the result we wanted."
The Cavaliers held a large advantage in possession and had the better quality of scoring opportunities throughout the match. UVa out-shot Virginia Tech 18-4 and took 15 corner kicks to two for the Hokies. Virginia Tech doubled up UVa in fouls, committing 22 to 11 for the Cavaliers.
Calle Brown (R-Sr., Leesburg, Va.) made four saves for Virginia, while Virginia Tech goalkeeper Ben Lockler recorded five saves. Virginia also welcomed back Darius Madison (Jr., Philadelphia, Pa.) and Nicko Corriveau (So., Potomac, Md.), who each came off the bench and earned their first playing time of the season after missing the first three matches with injuries.
Virginia had a host of scoring opportunities in both halves, but finally cashed in in the 74th minute when Thomsen sent a low ball from 30 yards out which slipped through the defense. A charging Riggs Lennon (So., Paradise Valley, Ariz.) came open and moved toward the ball, briefly freezing Lockler, but Lennon quickly pulled up and the ball rolled into the corner of the net. It marked Thomsen's first score of the season.
At halftime Virginia honored its first NCAA championship team, the 1989 squad. Head coach Bruce Arena and Hermann Trophy winner Tony Meola were among the members of the team who returned for the match and the program's reunion weekend.
The game was sponsored by Virginia529, the official college savings plan of University of Virginia Athletics. With Virginia's victory, the Hoos have earned a point in the Virginia529 Commonwealth Clash and now hold a 1-0 lead in the Clash. Learn more about Virginia529 and this new competition at thecommonwealthclash.com.
Virginia continues its four-match homestand with a rare Monday contest as the Cavaliers take on VCU at 7 p.m.; the Rams are coming off an 2-1 overtime win Thursday at No. 6 Georgetown. The Cavaliers return to ACC play on Sunday, Sept. 21, when reigning national champion Notre Dame comes to Klöckner Stadium for a noon match.