Virginia Falls to Notre Dame in ACC Quarterfinals, 3-0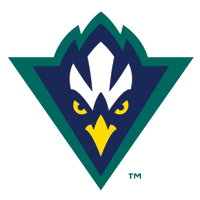 Next Game:
UNC Wilmington
11/23/2014 | 1:00 PM
Nov. 9, 2014
Twitter | Facebook | Instagram
NOTRE DAME, Ind. – The eighth-seeded Virginia men's soccer team lost 3-0 to top-seeded Notre Dame Sunday afternoon in the quarterfinals of the 2014 ACC Soccer Championship at Alumni Stadium in Notre Dame, Ind. The Fighting Irish (11-4-3) advance to face Clemson or Wake Forest in the semifinals Friday in Cary, N.C.
Virginia (10-6-2) now will await its NCAA tournament fate. The field of 48 teams will be announced Monday, Nov. 17, at 1 p.m. and will be broadcast live on NCAA.com.
The Cavaliers suffered their first defeat by more than one goal this season while allowing a season high in goals. Virginia created several scoring opportunities and out-shot Notre Dame, 15-9, but the Fighting Irish made the most of its chances in recording its first win in seven tries against the Cavaliers.
"Notre Dame is a very good team and one that we can't afford to make mistakes against," Virginia head coach George Gelnovatch said. "It was very tough going into the wind in the first half, and they capitalized on their only two good chances which put us in a very tough situation before the half was even over, on the road against a very strong team. We need to avoid putting ourselves in that situation going into the NCAA tournament. We'll learn from it and be better."
UVa was blanked for just the third time this season and had scored at least one goal in each of its last nine matches, dating to a 1-0 loss on Sept. 28 at Syracuse.
Virginia put eight shots on goal, while Notre Dame scored on three of its four shots on goal. UVa also held a 7-5 edge in corner kicks. Darius Madison (Jr., Philadelphia, Pa.) took five shots for UVa, putting three on target.
Calle Brown (R-Sr., Leesburg, Va.) made one save for Virginia, while Fighting Irish goalkeeper Patrick Wall stopped eight UVa shots.
Notre Dame struck in the 28th minute as Evan Panken sent a low cross into the center of the box and Leon Brown one-timed it low and to the right of Brown for his first score of the season.
Virginia failed to clear a corner kick in the 35th minute, and it led to a second Irish goal as Brandon Aubrey corralled the loose ball in the box and poked it just inside the post. It marked the first time Virginia has given up two goals in the first half this season.
The Fighting Irish added a third score in the 59th minute as Patrick Hodan dribbled into the top of the box and unleashed a low shot that found the near corner for his ninth goal of the season.