No. 2 Virginia Opens with 3-1 Win at East Carolina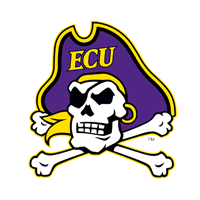 Next Game:
at East Carolina
2/14/2015 | 3:30 PM
Feb. 13, 2015
| Twitter: @UVaBaseball | Coach O'Connor Twitter | Facebook | Instagram | Video Highlights
GREENVILLE, N.C. – The second-ranked Virginia baseball team started its 2015 regular season Friday afternoon with a 3-1 victory over East Carolina in brisk conditions at Clark-LeClair Stadium in Greenville, N.C. Nathan Kirby (Jr., Midlothian, Va.) pitched seven shutout innings as UVa limited ECU to just five hits.
Because of impending inclement weather on Sunday, the teams will wrap up the series with a doubleheader beginning at noon Saturday.
"It's always great to open your season with a win," head coach Brian O'Connor said. "When you have success, people take winning for granted and it certainly is not easy. There are some guys who rose up – obviously Nathan Kirby had a big day and Josh Sborz was big to come in and shut things down in the eighth inning. But we had some clutch hitting in some occasions as well. The solo home run from Danny Pinero was big because it gave us some separation going into the eighth and ninth innings."
Kirby dominated in his seven innings of work to earn the win. He allowed three hits and two walks while striking out five. Kirby got stronger as the game progressed and retired 12 of the final 14 batters he faced. Josh Sborz (Jr., McLean, Va.) escaped a bases-loaded jam in the eighth inning and worked a perfect 1 2/3 innings to claim his first save.
Kenny Towns (Sr., Burke, Va.) went 3-for-4 to lead the Virginia offense, while Ernie Clement (Fr., Rochester, N.Y.) and Robbie Coman (Jr., Lake Worth, Fla.) added a pair of hits. Daniel Pinero (So., Toronto, Ontario) hit a solo home run in the eighth inning as UVa finished with 10 hits.
Despite taking the loss, East Carolina starter Evan Kruczynski was solid in his 5 1/3 innings, allowing two unearned runs and eight hits. He struck out one and did not walk a batter.
Virginia manufactured its first run of the season in the fourth inning. With one out and Towns on first, ECU catcher Travis Watkins dropped a foul ball to prolong a Coman at bat, and he capitalized with a single to right-center, sending Towns around to third. With Matt Thaiss (So., Jackson, N.J.) at the plate, Coman broke for second and Towns scampered home while Coman was caught in a rundown.
UVa added a run in the fifth. Thaiss led off with a chopper that caromed off first base and took a wild bounce out of play, allowing Thaiss to advance a base. He scored with two outs when second baseman Charlie Yorgen dropped a Clement pop up.
The Cavaliers tacked on a run in the eighth inning when Pinero launched a two-out solo homer to left field – his first career long ball.
ECU broke through for a run in the eighth inning. After the Pirates loaded the bases with one out against UVa reliever Alec Bettinger (So., Woodbridge, Va.), Sborz entered and got Jimmy Boyd to line out to right field for a sacrifice fly and before coaxing a fly out to left from Luke Lowery to end the threat. Sborz quickly retired ECU in order in the ninth to finish off the win.
The series concludes Saturday. Game 1 is slated to begin at noon, while the second game will start approximately 45 minutes after the conclusion of the first contest.
A live video broadcast will be available for both games on VirginiaSports.com through a Cavaliers Live subscription. New for the 2014-15 academic year, subscribers to the subscription package also have access to watch live events throughout the CBS Interactive website (including the ECU broadcasts). The Virginia audio for all three games will be available on VirginiaSports.com.
Live statistics (GameTracker) also will be located on VirginiaSports.com. The video, audio and live stats also can be accessed through the Virginia Sports app, which is available through iTunes.