Virginia Slugs Its Way Past Pitt, 10-3, to Take Series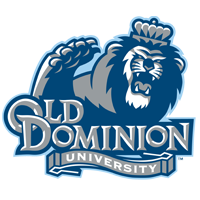 Next Game:
Old Dominion
3/11/2015 | 6:00 PM
March 8, 2015
| Twitter: @UVaBaseball | Coach O'Connor Twitter | Facebook | Instagram
CARY, N.C. – The Virginia baseball team finished off an ACC series win with a 10-3 victory over Pittsburgh Sunday afternoon at the USA Baseball National Training Complex in Cary, N.C. Ranked as high as No. 1 nationally, Virginia (12-1, 2-1 ACC) captured the series, two games to one, and has won its last six ACC-opening series.
The teams were forced to relocate the series to Cary following inclement weather in Charlottesville on Thursday. Virginia has played its first 13 games away from home because of poor weather and field conditions – three true road games and 10 at neutral sites.
A day after scoring two runs in their doubleheader split with Pitt (4-8, 1-2), the Cavaliers exploded for 10 runs and 13 hits Sunday. Daniel Pinero (So., Toronto, Ontario) recorded a career-high four hits and was one of three Cavaliers to homer. Eight of the Cavaliers' nine starters recorded hits as UVa matched its season high for hits.
Virginia starter Brandon Waddell (Jr., Houston, Texas) pitched six innings and allowed three runs (one earned), five hits and one walk while striking out six. Waddell (1-0) did not have his best control and hit four batters, but he stranded nine runners on base to mitigate the damage. Pitt starter Marc Berube (0-2) took the loss after allowing six runs (five earned), seven hits and a walk over four innings.
Neither team was solid defensively, with both teams committing four errors. Pitt jumped out to a 3-0 edge in the first inning, with UVa's defense committing a key miscue to fuel the inning. With one out and runners on first and second base, Alex Kowalczyk reached when Pinero booted a grounder to load the bases. Back-to-back batters, Frank Maldonado and Aaron Schnurbusch, were hit by pitches to force in a pair of runs, and Manny Pazos hit a sacrifice fly to left to make it 3-0.
Virginia responded with a vengeance, batting around and scoring five runs in its half of the opening inning. Adam Haseley (Fr., Windermere, Fla.) ripped a leadoff triple to center and scored on a Pinero single. Pavin Smith (Fr., Jupiter, Fla.) bounced a single into right, and both runners scored when Kenny Towns (Sr., Burke, Va.) tripled to the center-field wall. An Ernie Clement (Fr., Rochester, N.Y.) groundout plated Towns to make it 4-3. With two outs, Christian Lowry (Fr., Chesapeake, Va.) beat out an infield single and the throw from the catcher Pazos was errant, allowing Matt Thaiss (So., Jackson, N.J.) to score.
Thaiss homered high off the scoreboard in right-center in the third inning to make it 6-3. The blast was Thaiss's team-leading fifth home run of the season.
UVa scored off the long ball again in the seventh when Pinero went deep to left field for his third homer of the year. The Cavaliers added an unearned run later in the inning when Clement hit a two-out single to bring home Towns.
Virginia tacked a pair of runs on in the eighth on a two-run homer to right by Smith, his third of the season.
Virginia returns home Wednesday to play Old Dominion. The 4 p.m. game at Davenport Field is slated to serve as the Cavaliers' home opener.