Virginia Falls at Virginia Tech, 3-1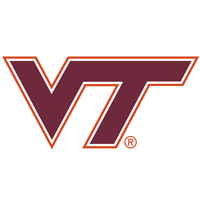 Next Game:
at Virginia Tech
3/15/2015 | 1:00 PM
March 14, 2015
Final Stats | Twitter: @UVaBaseball | Coach O'Connor Twitter | Facebook | Instagram
BLACKSBURG, Va. – The Virginia baseball team dropped a 3-1 game to Virginia Tech Saturday afternoon at English Field in Blacksburg, Va.). The Hokies (9-9, 3-2 ACC) clinched the series as Virginia (12-4, 2-3) dropped its third straight game.
UVa starting pitcher Connor Jones (So., Chesapeake, Va.) took the loss and fell to 4-1 after working 5 2/3 innings, while giving up three earned runs, seven hits and five walks with six strikeouts. Virginia Tech starter Aaron McGarity (2-1) pitched 6 2/3 innings, allowing one unearned run, six hits and three walks while fanning a pair. Luke Scherzer earned his third save by shutting out the Cavaliers over the final 2 1/3 innings.
With six freshmen in the lineup Saturday, Virginia's offense scuffled for the second straight day as the Cavaliers finished with nine hits and left 11 runners on base. Adam Haseley (Fr., Windermere, Fla.) recorded three hits for UVa.
Virginia scored in the first inning. Haseley led off with a single, then moved to second on a passed ball. A Daniel Pinero (Fr., Toronto, Ontario) fly ball advanced Haseley to third, and he scored on a Pavin Smith (Fr., Jupiter, Fla.) groundout.
Virginia Tech knotted the score in the third inning. Saige Jenco singled to center to start the inning. He stole second and then moved to third on a groundout before scoring on an Alex Perez sac fly.
The Hokies scored a pair of fourth-inning runs despite hitting just one ball out of the infield. With two outs, Virginia Tech recorded four straight hits – three of the infield variety. Ricky Surum's single deep in the hole behind second base scored Kyle Wernicki, and after a Jenco infield single loaded the bases, Miguel Ceballos walked to force in a run.
Virginia staged a two-out rally in the fifth inning, getting a double from Justin Novak (Fr., Tokyo, Japan) followed by a Haseley walk. Pinero lined a single into left field, but Ceballos launched a perfect throw to the plate to get the final out on Novak and keep the Cavaliers off the scoreboard. UVa also loaded the bases with two outs in the seventh inning, but reliever Luke Scherzer came on to get Pinero to pop up to end the threat.
UVa loaded the bases with two outs in the ninth, but Scherzer struck out Smith looking to end the game.
The series concludes at 1 p.m. Sunday. WINA 1070-AM will have the radio broadcast, while the live audio will be available online at VirginiaSports.com as part of the Cavaliers Live subscription package. Live statistics also will be available on VirginiaSports.com. The audio and live stats also can be accessed through the Virginia Sports app, which is available through iTunes.
The weekend series is part of the Commonwealth Clash between Virginia and Virginia Tech. The Hokies earned a point by clinching the baseball series, but UVa still holds a 7.5-6.5 lead overall.
The Commonwealth Clash presented by Virginia529 is a head-to-head, points-based competition between the athletic teams at University of Virginia and Virginia Tech. The Commonwealth Clash encourages a friendly, statewide rivalry between the two schools across all school-sponsored sports with 21 individual event points on the line. Fans are also encouraged to support their team through a fan-based point. The school that accumulates 11.5 points or more will be crowned the winner and take home the Virginia529 Commonwealth Clash trophy. Visit www.TheCommonwealthClash.com for more information and updated standings.