Virginia Drops Sunday Finale at Virginia Tech, 6-5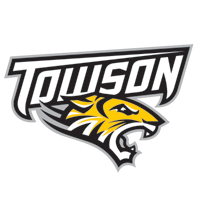 Next Game:
Towson
3/17/2015 | 4:00 PM
March 15, 2015
Twitter: @UVaBaseball | Coach O'Connor Twitter | Facebook | Instagram
BLACKSBURG, Va. – Alex Perez hit a two-out, two-run home run in the eighth inning to lift Virginia Tech to a 6-5 victory over the Virginia baseball team Sunday afternoon at English Field in Blacksburg, Va. The Hokies (10-9, 4-2 ACC) won all three games in the series as Virginia (12-5, 2-4) was swept for the first time since April 13-15, 2012, against North Carolina.
Virginia finished with a dozen hits, as Kevin Doherty (Jr., Laytonsville, Md.) and Adam Haseley (Fr., Windermere, Fla.) each finished with three hits. Doherty had three run-scoring hits, including his first career home run, and racked up three RBI. Haseley recorded his second straight three-hit game out of the leadoff spot in the batting order. Daniel Pinero (So., Toronto, Ontario) added a two-run home run for UVa.
Virginia reliever Josh Sborz (Jr., McLean, Va.) took the loss and dropped to 1-1 after his two innings of relief. Connor Coward (1-0) earned the win with 2 2/3 innings of relief, while Packy Naughton stranded a runner at first in the ninth inning in earning his first save.
Virginia starter Brandon Waddell (Jr., Houston, Texas) worked six innings, allowing four runs (three earned) and six hits while striking out six. Virginia Tech starter Jon Woodcock pitched 5 1/3 innings, giving up four earned runs, nine hits and a walk while striking out four.
With a stiff breeze blowing straight out to center field throughout the day, both teams used the long ball to score. The Hokies took a 1-0 lead in the second inning on Erik Payne's solo blast to left-center, and UVa countered in the fourth on a Doherty solo homer to left-center.
Virginia took a 3-1 lead in the fifth inning as Haseley reached on an infield single and Pinero followed with a two-run home run to left-center, his fourth homer of the season.
Virginia Tech responded by scoring three times in its half of the fifth. With runners on second and third base and one out, Waddell uncorked a wild pitch to score Sean Keselica. One out later Saige Jenco slapped an RBI single to left. Jenco moved to second on a wild pitch and advanced to third on a throwing error by catcher Matt Thaiss (So., Jackson, N.J.). Jenco then scored on Waddell's third wild pitch of the inning.
UVa tied the game in the next half inning on an RBI double to right-center by Doherty, with Ernie Clement (Fr., Rochester, N.Y.) coming all the way around from first base to score. The Cavaliers took the lead in the eighth inning. With one out, Thaiss was hit by a pitch, and he moved to third on a Clement single to right. Doherty then lined a single to right-center to bring Thaiss home.
Virginia countered in its half of the eighth with two runs as Perez hit a towering fly ball into right-center. The ball carried in the winds and sailed out for a two-run home run, his third homer of the season, with Matt Dauby scoring on the play.
Virginia returns home at 5 p.m. Tuesday to play Towson in the first of five straight home games at Davenport Field. UVa plays host to No. 18 Florida State next weekend.
The weekend series was part of the Commonwealth Clash between Virginia and Virginia Tech. The Hokies earned a point by clinching the baseball series, but UVa still holds a 7.5-6.5 lead overall.
The Commonwealth Clash presented by Virginia529 is a head-to-head, points-based competition between the athletic teams at University of Virginia and Virginia Tech. The Commonwealth Clash encourages a friendly, statewide rivalry between the two schools across all school-sponsored sports with 21 individual event points on the line. Fans are also encouraged to support their team through a fan-based point. The school that accumulates 11.5 points or more will be crowned the winner and take home the Virginia529 Commonwealth Clash trophy. Visit www.TheCommonwealthClash.com for more information and updated standings.