Florida State Powers Its Way Past Virginia in Series Finale, 13-1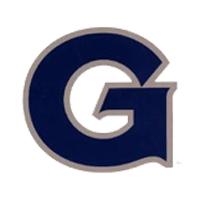 Next Game:
Georgetown
3/24/2015 | 4:00 PM
March 22, 2015
CHARLOTTESVILLE, Va. – No. 11 Florida State (19-6, 7-2 ACC) rolled to a 13-1 victory over No. 7 Virginia (14-7, 3-6 ACC) on Sunday (March 22) at Davenport Field.
Florida State used three hits, two home runs and six RBI from DJ Stewart to set the pace, while Dylan Busby also connected on a three-run home run helping the Seminoles' offense.
The Seminoles wasted no time jumping out to a 4-0 lead in its first turn at bat. UVa's Brandon Waddell (Jr., Houston, Texas) fell behind in the count early and often, walking three batters in the first inning and also gave up that three-run home run to Busby.
The UVa southpaw walked two of the first three batters he faced to start the frame. Taylor Walls scored on an RBI single by Quincy Nieporte. With one out Chris Marconcini grounded into what appeared to be an inning double play, but Daniel Pinero (So., Toronto, Ontario) couldn't hold onto the ball after recording the first out. With runners on first and third and two outs, Busby collected his fourth dinger of the season.
Virginia was able to plate a run in the home half of the first inning, cutting FSU's advantage to 4-1. Pinero had a one-out single through the left side to reach base. He advanced to second on a walk to Pavin Smith (Fr., Jupiter, Fla.). After Kenny Towns (Sr., Burke, Va.) struck out swinging, Matt Thaiss (So., Jackson, N.J.) singled to right field to score Pinero.
The Seminoles loaded the bases in the third inning, but Waddell and company was able to avoid the jam. UVa wasn't as lucky in the top of the fourth inning as FSU extended its lead to four runs, 5-1. After retiring the first two hitters, Waddell walked DJ Stewart and he scored on a double to the right-centerfield wall by Nieporte. Marconcini followed with a single to right field and as Nieporte tried to score, UVa's Adam Haseley (Fr., Windermere, Fla.) gunned the Seminole out at home to end the threat.
Florida State broke open the game in the top of the seventh with five runs on only one hit, a grand slam by Stewart to take a 10-1 lead. The inning started with UVa pitching walking the bases loaded. After Alec Bettinger (So., Woodbridge, Va.) struck out Danny De La Calle looking, the UVa pitcher walked in a run when he allowed a bases on balls to Taylor Walls. John Sansone struck out swinging setting the stage for Stewart. With a 2-2 count and two outs, Stewart deposited the grand slam into the left field bleachers.
The Seminoles added another three runs in the top of the ninth, including a two-run home run by Stewart, his second of the day and third of the series.
Cobi Johnson went 7.0 innings for Florida State to pick up the win and improve to 3-1. He scattered five hits, struck out five and allowed only one run. Waddell picked up his first loss of the season and falls to 1-1.
Virginia's six pitchers combined to issue 15 walks, striking out seven. Florida State's two pitchers combined for three walks and seven strikeouts.
UVa returns to action on Tuesday when Georgetown comes to Davenport Field. First pitch is at 4 p.m. Live video will be available online at VirginiaSports.com as part of the Cavaliers Live subscription package. Live statistics also will be available. The video and live stats also can be accessed through the Virginia Sports app, which is available through iTunes.