Virginia Blanked by Georgetown, 1-0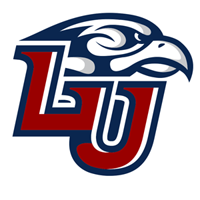 Next Game:
at Liberty
3/25/2015 | 3:00 PM
March 24, 2015
Twitter: @UVaBaseball | Coach O'Connor Twitter | Facebook | Instagram
CHARLOTTESVILLE, Va. – The Virginia baseball team was shut out by Georgetown, 1-0, Wednesday at Davenport Field. The Cavaliers (14-8) were limited to a pair of hits in dropping their third straight game and suffering their first home shutout loss since Feb. 28, 2012, against Liberty.
Virginia starter Alec Bettinger (So., Woodbridge, Va.) pitched five innings, allowing a run, four hits and two walks while striking out six. He took the loss and fell to 2-1 on the year. Kevin Doherty (Jr., Laytonsville, Md.) worked four innings of scoreless relief, retiring 12 of the 13 batters he faced.
Georgetown starter Simon Mathews (2-2) pitched five perfect innings to earn the win. Will Brown fired three innings of two-hit relief before David Ellingson pitched a perfect ninth inning to pick up his third save.
Georgetown (9-10) scored its lone run in the fourth inning when A.C. Carter hit a one-out home run into the left-field bleachers off of Bettinger. It was Carter's second home run of the season.
The Hoyas had a perfect game working until Doherty lined a ball through the legs of Brown with one out in the sixth inning. Robbie Coman (Jr., Lake Worth, Fla.) singled with one out in the eighth, and pinch runner Thomas Woodruff (Sr., Clifton, Va.) then stole second base with two outs.
Virginia begins a five-game road swing on Wednesday at Liberty. Game time is 3 p.m., and a live broadcast will be available on ESPN3.