No. 14 Virginia Wins 5-4 at Notre Dame to Sweep Series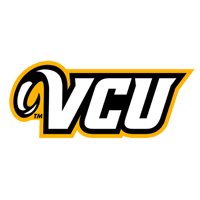 Next Game:
at VCU
3/31/2015 | 7:35 PM
March 29, 2015
Twitter: @UVaBaseball | Coach O'Connor Twitter | Facebook | Instagram
NOTRE DAME, Ind. – The No. 14 Virginia baseball team finished off a series sweep Sunday with a 5-4 win against Notre Dame at Frank Eck Stadium in Notre Dame, Ind. Playing in blustery conditions featuring sleet, rain and strong winds, the Cavaliers (18-8, 6-6 ACC) claimed their first ACC road series sweep since April 6-8, 2013, at Wake Forest.
"We had some challenging weather conditions all weekend but I'm really proud of our guys for battling through the tough conditions and finding a way to win three ballgames," Virginia head coach Brian O'Connor said. "It's something that at this point in the season, our team really needed to play three good games. It was big for this team to figure that out and get a big road sweep."
Adam Haseley (Fr., Windermere, Fla.) picked up three hits to finish off a seven-hit series. The rookie reached base 10 times in the series and now has 10 hits in his last four games. Pavin Smith (Fr., Jupiter, Fla.) also recorded three hits, while Robbie Coman (Jr., Lake Worth, Fla.) chipped in a pair of hits, as UVa finished with 11 hits.
Virginia starting pitcher Brandon Waddell (Jr., Houston, Texas) worked 5 1/3 innings, allowing two earned runs, five hits and two walks while striking out three. He earned the win and improved to 2-1 this year. Alec Bettinger (So., Woodbridge, Va.) pitched 2 2/3 innings of relief, striking out five. Josh Sborz (Jr., McLean, Va.) pitched the ninth inning to earn his seventh save of the season.
Notre Dame starter Nick McCarty (3-3) pitched 6 1/3 innings, giving up five runs (four earned), nine hits and three walks with one strikeout in taking the loss.
Virginia scored one run in each inning from the third through the seventh. UVa cracked the scoreboard in the third on a one-out Haseley single to bring home Ernie Clement (Fr., Rochester, N.Y.) from second base. The Cavaliers added a run in the fourth while taking advantage of a pair of Notre Dame defensive blunders. Matt Thaiss (So., Jackson, N.J.) reached on an error by first baseman Zak Kutsulis to start the inning and later scored when the Irish got only one out on a potential inning-ending double-play ball from Kevin Doherty (Jr., Laytonsville, Md.), with second baseman Cavan Biggio fumbling the ball before the throw to first.
Notre Dame (16-10, 3-9) answered with a run in its half of the fourth on a two-out RBI single from Kutsulis, but UVa scored once again in the fifth on an RBI single from Thaiss. The Irish scored in the bottom of the fifth on a double by Lane Richards to bring Kyle Fiala home.
Virginia pushed the lead to 4-2 in the sixth as Smith legged out a leadoff triple to center and scored on a Coman double to left-center. UVa added a run in the seventh when Smith walked with the bases loaded to force in a run.
Notre Dame put runners on second and third with none out in the sixth inning. Waddell froze Kutsulis for a strikeout looking for the first out. Bettinger came on to strike out Kyle Richardson before walking Jake Shepski to load the bases. Fiala then hit a lazy fly ball to center to leave the bases loaded.
The Irish got a run back in the eighth inning. After Pinero dropped an infield pop up that would have ended the inning, Jake Shepski slapped a single to left to bring home Kutsulis and cut the lead to 5-3.
Richards led off the ninth inning with a solo home run to left field, his first homer of the season. Sborz bounced back to strike out the side and finish off the sweep.
Virginia again has five games on tap for the upcoming week. The Cavaliers travel to VCU Tuesday for a 7 p.m. game at The Diamond in Richmond before returning home at 4 p.m. Wednesday to play VMI. UVa plays host to No. 7 Louisville Saturday through Monday in the teams' first-ever matchups.