No. 12 Virginia Drops Game 1 to No. 7 Louisville, 8-1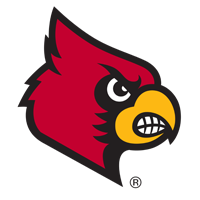 Next Game:
Louisville
4/5/2015 | 1:00 PM
April 4, 2015
Twitter: @UVaBaseball | Coach O'Connor Twitter | Facebook | Instagram
CHARLOTTESVILLE, Va. – The No. 12 Virginia baseball team dropped the opening game of its three-game series with No. 7 Louisville, 8-1, Saturday afternoon in front of 4,372 fans at Davenport Field. The Cardinals (23-7, 12-1 ACC) broke a 1-1 tie with a five-run seventh inning in winning the first-ever meeting between the two programs.
Virginia (19-10, 6-7) managed just five hits against Louisville ace Kyle Funkhouser and reliever Sean Leland.
Virginia starter Nathan Kirby (Jr., Midlothian, Va.) worked 6 1/3 innings, giving up a career-high six earned runs, nine hits and two walks while striking out seven. He took the loss and fell to 4-2 on the year. Funkhouser (4-2) earned the win after pitching 7 2/3 innings and giving up one run, five hits and four walks with five strikeouts.
After stranding five baserunners over the course of the first three innings, Louisville broke through with a run in the fourth inning. Will Smith led off with a double to right-center and moved to third when Danny Rosenbaum grounded out to second base. Ryan Summers then hit a sacrifice fly to left field.
Virginia worked three walks from Funkhouser in the sixth inning to score a run. Adam Haseley drew a leadoff walk and moved to second on a one-out walk to Matt Thaiss (So., Jackson, N.J.). Pavin Smith (Fr., Jupiter, Fla.) hit a two-out infield single to load the bases and Kevin Doherty (Jr., Laytonsville, Md.) coaxed a walk to force in Haseley.
Louisville came right back by scoring five runs in the top of the seventh. The Cardinals took the lead on a bloop RBI single to left-center by Devin Hairston and broke the game open when Corey Ray hit a grand slam into the bleachers in right-center field.
The Cardinals added a pair of unearned runs in the eighth inning.
Game 2 of the series is set for 1 p.m. Sunday. Live video will be available online at VirginiaSports.com as part of the Cavaliers Live subscription package. WINA 1070-AM will have the local radio broadcast.