Georgia Tech Defeats Virginia, 11-4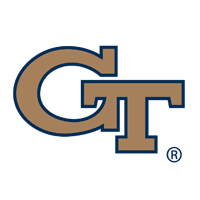 Next Game:
at Georgia Tech
4/12/2015 | 1:00 PM
April 11, 2015
Twitter: @UVaBaseball | Coach O'Connor Twitter | Facebook | Instagram
ATLANTA – The No. 16 Virginia baseball team fell into a 5-0 hole in the first inning and lost to Georgia Tech, 11-4, Saturday afternoon in picture-perfect conditions at Russ Chandler Stadium in Atlanta. The loss snapped a six-game road win streak for Virginia (21-13, 7-10 ACC).
"We had a tough start, but I was really confident that if we could hold them down, that we would creep back into the game," Virginia head coach Brian O'Connor said. "We did, but it was the four-run sixth and the two-run seventh that put it out of reach. Connor Jones dug himself a hole. He had two outs and no runs had scored and he walked the five-hole hitter and had a tough time getting that third out.
"There were a lot of times that we ran ourselves out of innings. There were multiple times that guys missed signs and you just can't do that and expect to beat a good ballclub."
Virginia recorded 16 hits – its third straight game with at least 14 hits – but set a season high by leaving 15 runners on base. For the third consecutive game, every UVa position starter recorded at least one base hit. Kenny Towns (Sr., Burke, Va.) and Ernie Clement (Fr., Rochester, N.Y.) each picked up three hits.
Virginia starter Connor Jones (So., Chesapeake, Va.) pitched five-plus innings, giving up eight earned runs, seven hits and three walks while striking out one. He took the loss and dropped to 4-2 on the year. Reliever Matthew Gorst (3-2) earned the win for Georgia Tech (23-12, 8-9) after pitching four innings and giving up three runs (two earned) and eight hits. Georgia Tech starter Cole Pitts worked four-plus innings, allowing a run, six hits and five walks with a pair of strikeouts.
Virginia left the bases loaded in the top of the first inning, and after loading the bases with two outs in the bottom of the first, Georgia Tech had seven straight batters reach base safely as the Yellow Jackets scored five runs and sent 11 batters to the plate in the inning. Thomas Smith drew a walk to load the bases, and Wade Bailey and Connor Justus hit back-to-back squibbers down the third-base line for infield singles, with both scoring a run. Arden Pabst walked to force in a run, and Ryan Peurifoy singled into left to bring two more home.
After stranding nine runners in the first four innings, Virginia scored a run in the fifth inning. Towns led off with a double and Pavin Smith (Fr., Jupiter, Fla.) walked, prompting Georgia Tech to bring in reliever Matthew Gorst. Doherty greeted him with a single to center, bringing Towns around to score.
Georgia Tech extended its lead with four runs in the sixth inning. The first five batters reached, including a two-run single from Peurifoy, followed by a Daniel Spingola run-scoring single and an RBI double from Keenan Innis. A.J. Murray's run-scoring grounder pushed the Yellow Jackets' lead to 9-1.
The Cavaliers scored three runs in the seventh inning. UVa loaded the bases with one out before Clement blooped a single to left-center to bring in Matt Thaiss (So., Jackson, N.J.). Robbie Coman (Jr., Lake Worth, Fla.) knocked on Towns on a fielder's choice grounder to second base, and Kevin Doherty (Jr., Laytonsville, Md.) also came home as the throw to second base was dropped by Justus at shortstop.
The Yellow Jackets responded with a pair of runs in the bottom of the seventh on a sacrifice fly from Pabst and a run-scoring single from Spingola.
The rubber game of the series is slated for 1 p.m. Sunday and will be broadcast online on ESPN3. VirginiaSports.com and WINA 1070-AM will air the radio broadcasts.