Virginia Defeats Longwood, 14-6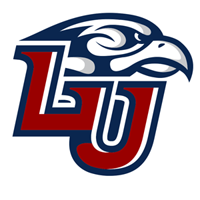 Next Game:
Liberty
4/22/2015 | 6:00 PM
April 21, 2015
Twitter: @UVaBaseball | Coach O'Connor Twitter | Facebook | Instagram
CHARLOTTESVILLE, Va. – The Virginia baseball team rolled to a 14-6 victory over Longwood Tuesday evening at Davenport Field. The Cavaliers (25-15) matched a season high for runs and finished with 16 hits in the resounding victory. Matt Thaiss (So., Jackson, N.J.) homered and drove in four runs as part of a career-high four-hit performance.
"That was a heck of a win for us," Virginia head coach Brian O'Connor said. "Coming off the difficult loss to Miami on Sunday where we had the chance to sweep the series and didn't do it, I thought we were tremendous offensively. They ran a bunch of different pitchers out there and I thought collectively as a group we swung the bat very well. That was great to see."
Thaiss homered and added an opposite-field double that hit off the top of the left-center field wall as part of his big day. Adam Haseley (Fr., Windermere, Fla.) scored three runs and recorded two hits, while Robbie Coman (Jr., Lake Worth, Fla.) was 2-for-4 with three RBI and Pavin Smith (Fr., Jupiter, Fla.) added a pair of hits and two RBI.
Virginia starting pitcher Derek Casey (Fr., Mechanicsville, Va.) worked 2 2/3 innings before exiting the game with an injury. Already on a pitch count for the game, Casey (4-1) earned the win after allowing one run (unearned), two hits and three walks while striking out four. David Rosenberger (Jr., Bethlahem, Pa.) pitched 3 1/3 innings of relief before giving way to Jack Roberts (So., Richmond, Va.), who worked the final three innings to earn his first career save.
Longwood starter Michael Catlin (3-2) allowed six earned runs and five hits in taking the loss. He pitched to one batter in the second inning before being removed from the game. The Lancers (17-22) used six pitchers in the contest.
Longwood struck for the game's first run in the opening inning as Connar Bastaich scored on a two-out fielding error by second baseman Jack Gerstenmaier (Fr., Richmond, Va.).
UVa countered by batting around and scoring five runs in the bottom of the first. UVa needed just three batters to tie the game as Haseley drew a leadoff walk, moved to second on an error and scored on a Thaiss single. After Kenny Towns (Sr., Burke, Va.) singled and Joe McCarthy (Jr., Scranton, Pa.) walked to load the bases, Coman cranked a bases-clearing double to the left-field gap. Pavin Smith (Fr., Jupiter, Fla.) then singled to center to score Coman and up the lead to 5-1.
The Cavaliers added a run in the second inning when Towns grounded out, bringing Haseley home from third.
Virginia sent 10 batters to the plate in a five-run fourth inning to blow the game open and take an 11-1 lead. The first three batters reached, capped by a Thaiss' monster three-run homer to right field, a shot that landed on the track next door. It was his team-leading eighth home run of the season. Smith added an RBI single later in the inning, and a wild pitch brought Coman home.
UVa added a run in the fifth on a Towns sac fly before Longwood put up three runs in the sixth on a two-run homer from Kyri Washington and an RBI grounder from Michael Osinski.
Virginia posted its final two runs in the sixth on an RBI single from Thomas Woodruff (Sr., Clifton, Va.) and a sacrifice fly from Novak. The Lancers got a two-run homer from pinch hitter Tyler Barry in the ninth inning to close the scoring.
Virginia plays host Liberty at 6 p.m. Wednesday at Davenport Field. A live video broadcast is available through a Cavaliers Live subscription on VirginiaSports.com. A link to live statistics (GameTracker) also can be found on VirginiaSports.com. WINA 1070-AM and WINA.com will carry the live local radio broadcast.