Virginia Defeats North Carolina, 8-2, to Sweep Series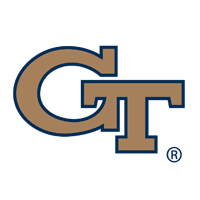 Next Game:
vs. Georgia Tech (Play-In Game)
5/19/2015 | 11:00 AM
May 16, 2015
Twitter: @UVaBaseball | Coach O'Connor Twitter | Facebook | Instagram
CHAPEL HILL, N.C. – The Virginia baseball team finished off a three-game series sweep with an 8-2 victory at North Carolina Saturday afternoon at Boshamer Stadium in Chapel Hill, N.C. The Cavaliers (33-19, 15-15 ACC) earned their first-ever three-game series sweep against UNC (32-22, 13-16) in Chapel Hill (the ACC went to the three-game series format in 1990).
Virginia won its sixth game out of its last seven since the exam break and clinched the No. 7 seed in the 2015 ACC Baseball Championship. UVa will play No. 10 seed Georgia Tech at 11 a.m. Tuesday in a play-in game at Durham Bulls Athletic Park in Durham, N.C. The winner advances into the pool-play portion of the field.
"We're doing the things it takes to play good, winning baseball," Virginia head coach Brian O'Connor said. "It starts with quality pitching. We got two quality starts here and then we knew today we would chop the game up and everyone did a good job. We played really good defense and we're battling at the plate. I was really impressed with our offensive approach this weekend against an outstanding pitching staff. I'm really proud of our guys."
Virginia finished with 16 hits, tying its season high for an ACC game. Robbie Coman (Jr., Lake Worth, Fla.), Joe McCarthy (Jr., Scranton, Pa.) and Matt Thaiss (So., Jackson, N.J.) each had three hits for UVa. Thaiss also drove in three runs. In addition to starting the game on the mound, Adam Haseley (Fr., Windermere, Fla.) recorded a pair of hits and scored three runs.
After being limited to no runs and four hits over its first eight innings in the series opener Thursday, UVa exploded for 16 runs and 30 hits over the final 20 innings of the series.
A trio of UVa pitchers combined to limit UNC to six hits. David Rosenberger (Jr., Bethlehem, Pa.) worked four innings of relief to earn the win and improve to 2-0 on the year. He gave up two earned runs, four hits and two walks, while striking out six. Kevin Doherty (Jr., Laytonsville, Md.) was perfect over the final three innings and struck out four to earn his third save. Haseley worked two scoreless innings after getting the starting nod, allowing a pair of hits and a walk while striking out one.
The second of eight North Carolina pitchers, Trevor Kelley (5-3) took the loss after giving up a pair of runs in 2 1/3 innings of relief. UNC starter Benton Moss worked three-plus innings, allowing two earned runs and seven hits.
Virginia parlayed a first-pitch Haseley single to open the game into a run. He stole second base, moved to third on a Daniel Pinero (So., Toronto, Ontario) flyout and scored on a Thaiss sacrifice fly.
The Cavaliers tacked on a run in the fourth inning following consecutive singles from Coman, Pavin Smith (Fr., Jupiter, Fla.) and McCarthy. UNC tied the game in the fifth when Tyler Ramirez launched a towering two-run home run that crossed just inside the right-field foul pole.
Virginia retook the lead by sending 10 batters to the plate in a five-run sixth inning while facing five UNC pitchers. With one out and Ernie Clement (Fr., Rochester, N.Y.) on first base, Haseley singled to center, prompting UNC to bring Trent Thornton out of the bullpen. In a three-pitch span, UVa scored its three runs. Pinero smacked a hit-and-run single to left to score Clement. Thaiss then lined a single into right to plate Haseley. Kenny Towns (Sr., Burke, Va.) launched a sacrifice fly to right-center to bring Pinero home and push the lead to 5-2.
Zach Rice came on in relief and walked Smith on five pitches. UNC then went to Hansen Butler, who gave up a run-scoring single to Coman following an eight-pitch at bat. McCarthy then singled to right to bring Smith across the plate.
Virginia added an insurance run in the ninth when Thaiss singled home Haseley.