Notre Dame Defeats Virginia, 8-2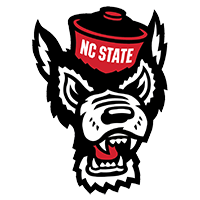 Next Game:
vs. NC State (Pool Play)
5/23/2015 | 7:00 PM
May 22, 2015
Twitter: @UVaBaseball | Coach O'Connor Twitter | Facebook | Instagram
DURHAM, N.C. – The Virginia baseball team lost 8-2 to Notre Dame Friday in pool play at the ACC Baseball Championship at Durham Bulls Athletic Park in Durham, N.C. Virginia (34-21) is the No. 7 seed in the tournament, while Notre Dame (36-20) is the No. 3 seed.
Now 0-2 in pool play and eliminated from contention to reach the championship game, the Cavaliers complete tournament play at 7 p.m. Saturday against No. 6 seed NC State. Notre Dame is now 1-1 in pool play.
"Certainly Brandon Waddell has pitched better the last few weeks than he did today, but the credit goes to Notre Dame because they capitalized on our mistakes, whether it was walks or not handling the ball defensively," Virginia head coach Brian O'Connor said. "They did a good job on capitalizing on a few of those opportunities. We've played much better baseball the last few weeks than we have today, but that doesn't take anything away from what Notre Dame did."
Virginia starting pitcher Brandon Waddell (Jr., Houston, Texas) worked six innings, giving up six runs (four earned), seven hits and five walks while striking out nine. He took the loss and fell to 3-5 on the season. Notre Dame starter Ryan Smoyer (9-0) pitched six innings in earning the win. He allowed two earned runs, four hits and four walks while striking out a pair. Brandon Bielak pitched the final three innings to earn his first save.
Pavin Smith (Fr., Jupiter, Fla.) had a pair of hits for Virginia, which was limited to six hits in the game. Matt Thaiss (So., Jackson, N.J.) hit a two-run double for the Cavaliers.
Notre Dame scored in the first inning when Waddell issued a bases-loaded walk to Lane Richards. Waddell struggled with his control in the first inning, walking three batters while also allowing just an infield single.
A Virginia miscue led to two Notre Dame runs in the third inning. With two outs and runners on second and third base, Waddell struck out Richards on a ball in the dirt. Catcher Robbie Coman's throw to first was errant and rolled into right field, allowing both runners to score.
UVa got both runs back in its half of the third inning. Kevin Doherty (Jr., Laytonsville, Md.) and Daniel Pinero (So., Toronto, Ontario) each drew walks from Smoyer and scored when Thaiss lined a two-out double into the right-field corner.
The Fighting Irish responded with a two-out run in the top of the fourth as Kyle Fiala smashed a double off the Blue Monster in left field, bringing Jake Shepski home. Notre Dame pushed its lead to 6-2 in the sixth when Cavan Biggio lined a two-run triple down the right-field line.
Notre Dame tacked on a run in the eighth when Fiala grounded out to shortstop to plate Shepski, who drew a leadoff walk and moved to third on a single to center by Mac Hudgins. The Fighting Irish added their final tally in the ninth inning on a Richards sac fly.
Every game of the tournament through Saturday will air on the ACC's Regional Sports Networks (Comcast SportsNet Mid-Atlantic in the Charlottesville area). The games also will stream online on ESPN3. UVa's live radio broadcasts are available on VirginiaSports.com through a Cavaliers Live subscription, while WINA 1070-AM and WINA.com will have the live local radio broadcast for all postseason games. The ACC tournament games will air across select stations on the Virginia Sports Radio Network:
Charlottesville – WINA 1070 AM
Martinsville – WHEE 1370 AM
Staunton – WTON 94.3 FM