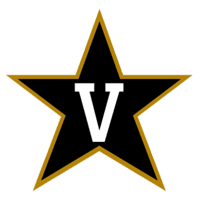 Next Game:
vs. Vanderbilt
6/23/2015 | 8:00 PM
June 23, 2015
Final Stats | Photo Gallery

Game Notes | Virginia Quotes | Facebook | Vanderbilt Quotes
Twitter: @UVaBaseball | Coach O'Connor Twitter | Facebook | Instagram
OMAHA, Neb. – The Virginia baseball team lost to Vanderbilt, 5-1, Monday evening in Game 1 of the College World Series Finals in front of 21,652 fans at TD Ameritrade Park Omaha. The best-of-three series continues at 8 p.m. Tuesday with the Cavaliers (42-24) facing elimination. If UVa wins Tuesday, a deciding Game 3 will be played at 8 p.m. Wednesday.
"That was certainly a great ballgame there," Virginia head coach Brian O'Connor said. "For the first six innings it certainly was a pitchers' duel — Connor (Jones) and Carson (Fulmer) really were buckling down and making a lot of big pitches. I was really proud there of Connor, and I thought he really battled and gave it his best out there and gave us a chance. Certainly there in the sixth and seventh inning, Vanderbilt was able to punch a few through and open the game up a little bit.
"But from their standpoint, Carson Fulmer certainly was tremendous. He pitched the bottom of the zone, did a nice job of changing speeds when we did get a chance to get a few guys on, just didn't allow us to get that big hit and certainly he's worthy of all the accolades that he's received and he's a tremendous competitor. But I'm proud of our guys. We've been in this situation before this year. Certainly we were in this situation going into Saturday against Florida, that if you win, you get to continue your season on, if you don't, it's over. So this team has handled that kind of adversity all year long, and I would imagine tomorrow night would be no different."
Virginia starting pitcher Connor Jones (So., Chesapeake, Va.) worked 6 1/3 innings, allowing four earned runs, seven hits and two walks while striking out six. He took the loss and dropped to 7-3 on the year as he suffered his first defeat since April 11. Jones went toe-to-toe with Vanderbilt starter Carson Fulmer, as both worked five scoreless innings before the Commodores scratched across a pair of two-out runs in the sixth inning.
Fulmer (14-2) earned the win in a dominating performance, as he pitched 7 2/3 scoreless innings, allowing just two hits and two walks while striking out eight. UVa finished with four hits, coming from four different players. Adam Haseley (Fr., Windermere, Fla.) smacked an eighth-inning double, while Jack Gerstenmaier (Fr., Richmond, Va.) drove in UVa's lone run with a single in the ninth inning.
Vanderbilt (51-19) struck first in the pitchers' duel with a two-out rally in the sixth inning. Zander Wiel hit a two-out infield single and Bryan Reynolds followed with a walk before Will Coffey hit an opposite-field, two-run double to left.
The Commodores added three runs in the seventh inning. With one out Ro Coleman hit a run-scoring single to knock Jones from the game. Doherty came in from left field to take the mound and recorded the second out before Dansby Swanson hit an RBI double and Reynolds singled to drive home a run.
Virginia broke up the shutout in the ninth inning against reliever Kyle Wright as Kenny Towns (Sr., Burke, Va.) hit a leadoff single, moved up on a wild pitch and scored on a pinch-hit single to center by Gerstenmaier. UVa made things interesting as Joe McCarthy (Jr., Scranton, Pa.) followed with a walk, but Wright followed by getting two straight outs to end the game.