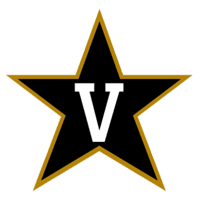 Next Game:
vs. Vanderbilt
6/24/2015 | 8:00 PM
June 24, 2015
Final Stats | Photo Gallery

| Video Highlights
Game Notes | Virginia Quotes | Vanderbilt Quotes | Twitter: @UVaBaseball | Coach O'Connor Twitter | Facebook | Instagram
OMAHA, Neb. — The Virginia baseball team evened the College World Series Finals at a game apiece by blanking Vanderbilt, 3-0, Tuesday night in front of 24,645 fans at TD Ameritrade Park Omaha. The Cavaliers (43-24) forced a deciding Game 3 at 8 p.m. Wednesday to determine the national champion. UVa is seeking its first national championship.
Adam Haseley (Fr., Windermere, Fla.) and Josh Sborz (Jr., McLean, Va.) combined on a seven-hit shutout, while the bottom of UVa's batting order, Ernie Clement (Fr., Rochester, N.Y.) and Thomas Woodruff (Sr., Clifton, Va.), recorded six of UVa's 10 hits while driving in all three runs.
"We're excited that we have a chance to play again tomorrow night," Virginia head coach Brian O'Connor said. "Adam Haseley rose to the occasion on the mound and gave us just a high-quality start, and Josh Sborz did what he's been doing this entire tournament in grinding out the back half of the game and showed what he's made of. And then (Thomas Woodruff), I don't know when the last time he started a game was, but he put some great swings on the baseball and played some great right field. It was just a total team effort and I'm really proud that we have another chance to play and looking forward to tomorrow night."
Making his first career NCAA tournament start and his first start since May 16 at North Carolina, Woodruff went 3-for-4 with a pair of RBI. Clement also had three hits — his most since April 11 at Georgia Tech. Both had run-scoring hits during a decisive three-run sixth inning.
In just his fifth start of the season and the first since May 24, Haseley worked a career-high five innings, allowing four hits and three walks while striking out one and holding the potent Vanderbilt offense scoreless. Haseley also led off and went 1-for-4 at the plate. He became the second starting pitcher to also hit leadoff at the CWS, joining Clemson's Bailey Hendley (June 15, 1958).
Sborz (7-2) worked the final four innings to earn his third win of the College World Series and has not allowed an earned run in his last 27 innings, including 13 frames at the 2015 CWS. He became the 11th player to earn three wins in a single CWS and now has four career CWS wins, which is tied for second in the event's history. Sborz is the second player in history with three wins and a save in the same CWS, joining USC's Russ McQueen (1972).
Vanderbilt starter Philip Pfeifer (6-5) pitched 5 2/3 innings, allowing three unearned runs, eight hits and a walk while striking out six in taking the loss.
Vanderbilt (51-20) put the first two runners on base in the sixth inning. Rhett Wiseman singled to center and after Sborz entered the game, Dansby Swanson reached on an infield single. Sborz rebounded to get Zander Wiel to ground out before Bryan Reynolds hit a grounder to Daniel Pinero (So., Toronto, Ontario) at shortstop, who stepped on second and fired to first for the a double play.
Virginia strung together four hits in the sixth inning — all with two outs — to score all of its runs and take its first lead of the finals series. Pavin Smith (Fr., Jupiter, Fla.) and Kevin Doherty (Jr., Laytonsville, Md.) hit back-to-back singles before Joe McCarthy (Jr., Scranton, Pa.) reached on a fielding error by Wiel at first base to load the bases. Clement then singled through the left side of the infield to score Smith. Woodruff followed by stroking a single to center to bring Doherty and McCarthy home for a 3-0 lead.
Vanderbilt threatened with runners at second and third with two outs in the ninth inning before Sborz struck out Nolan Rogers to end the game.