No. 2 Virginia Downs No. 17 Charlotte in Season Opener, 1-0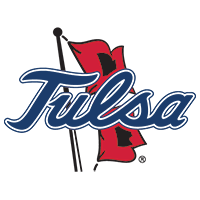 Next Game:
Tulsa
9/4/2015 | 7:00 PM
Aug. 29, 2015
Final Stats | Photo Gallery

Video Highlights | Photo Gallery | Twitter | Facebook | Instagram
CHARLOTTESVILLE, Va. — The second-ranked Virginia men's soccer team kicked off its 2015 regular season with a 1-0 victory over No. 17 Charlotte Saturday evening in front of 4,620 fans at Klöckner Stadium. Nicko Corriveau (Jr., Potomac, Md.) headed in the match's lone goal in the 38th minute.
"I'm very pleased with the performance," Virginia head coach George Gelnovatch said. "While we have several starters back, Charlotte has everyone back from last year, including six seniors. I think we did a great job. Down the stretch, we showed that we clearly need to develop some more depth with our young guys and get a little bit fitter, but that was a good lockdown in the end and a very good performance against a good Charlotte team."
Virginia goalkeeper Jeff Caldwell (So., Todd, N.C.) earned the clean sheet, the second of his career. He made one save, although it was a diving stop on a 74th-minute rocket from 18 yards from Daniel Bruce. Charlotte keeper Austin Pack made a pair of saves.
Virginia out-shot Charlotte, 10-7, including a 3-1 edge in shots on goal. Charlotte took eight corner kicks, while UVa earned one corner. The 49ers were called for 19 fouls, while UVa was whistled for 10 in the physical match.
The Cavaliers scored the decisive goal in the 38th minute. On a free kick from about 30 yards, Todd Wharton (Sr., Glen Allen, Va.) sent a ball deep into traffic in the box toward the far post, where Corriveau got a head on it and sent it inside the post for the goal.
"It was a great goal," Gelnovatch said. "The ball that Todd put in was really good, but the run was good and the whole thing was set up really nicely."
Four Cavalier rookies saw their first official game action Friday: Malcolm Dixon (Montclair, N.J.) earned a start at right back, while forward Edward Opoku (Rye, N.Y.), Derrick Etienne (Paterson, N.J.) and Jean-Christophe Koffi (Potomac, Md.) all earned time off the bench.
Virginia returns home Friday (Sept. 4) for a 7 p.m. match with Tulsa, an NCAA tournament side in 2014. The Golden Hurricane earned a 1-0 double-overtime win over the Cavaliers early in the 2014 season in Tulsa, Okla.