No. 2 Virginia Draws Tulsa, 1-1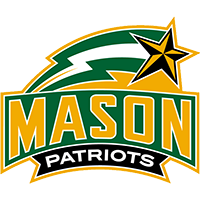 Next Game:
George Mason
9/8/2015 | 7:00 PM
Sept. 4, 2015
Final Stats | Photo Gallery

Final Stats | Twitter | Facebook | Instagram
CHARLOTTESVILLE, Va. — The second-ranked Virginia men's soccer team played Tulsa to a 1-1 draw Friday evening in a wild match at Klöckner Stadium. The Cavaliers (1-0-1) jumped out to a 1-0 lead early in the second half on a Riggs Lennon (Jr., Paradise Valley, Ariz.) goal, but Tulsa (1-1-1) scored the equalizer in the 68th minute. The sides battled through a pair of overtime periods before settling for the draw.
"It's a four-month process," Virginia head coach George Gelnovatch said. "We flashed back to this time last year and sometimes you take your lumps, whether it's a tie or a loss, although you never want to do that because we're all so competitive. At the end of the day, we are learning and evolving and we will be better down the stretch because of this game against a quality team like Tulsa."
Both teams took 18 shots in the exciting, back-and-forth affair. UVa put eight shots on goal, while Tulsa recorded six shots on goal while two more hit the crossbar. Cavaliers' goalkeeper Jeff Caldwell (So., Todd, N.C.) stopped five shots, while Tulsa keeper Jake McGuire recorded seven saves.
Tulsa held a 7-3 edge in corner kicks and was called for 20 fouls, compared to 12 for Virginia.
After Tulsa was whistled for a foul just outside the box in the 49th minute, Lennon took the free kick and deftly placed it just inside the near post for his first goal since the 2013 season. The Cavaliers nearly pushed the lead to 2-0 in the 60th minute, but Nicko Corriveau (Jr., Potomac, Md.) was denied from short distance on a great sprawling save by McGuire.
The momentum then shifted as Tulsa charged ahead and created a bevy of quality chances. Caldwell stepped up to make a pair of saves in the 65th minute to keep the lead in tact, but the Golden Hurricane cashed in on a great cross deep into the box from Miguel Velasquez in the 68th minute as Kay Duit put a head on it just inside the 6-yard box and sent it past Caldwell for the equalizer.
Virginia got a pair of fortuitous bounces in extra time as the Golden Hurricane twice hit the crossbar with shots from outside the box. In the 96th minute Velasquez sent in a rocket that clanged off the bar. After a UVa foul just outside the box in the 109th minute, Cole Poppen lifted a free kick over the UVa wall that caromed off the crossbar.
Virginia plays again at home Tuesday evening with a 7 p.m. match against George Mason. UVa scored a 1-0 road victory over the Patriots last season in Fairfax, Va.